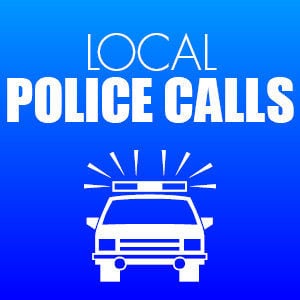 Mechanicsburg Police (717-691-3300)
Annjalee Nunez, 22, of Mechanicsburg, was charged with four counts each of simple assault and harassment as well as one count of endangering the welfare of a child after police said she sprayed pepper spray during an argument in the 300 block of West Simpson Street at 2:51 p.m. on July 23.
Samuel Hoffman Sr., 20, of Mechanicsburg, was charged with simple assault, harassment, institutional vandalism and disorderly conduct after police said he got into a physical altercation at 10:15 a.m. July 23 in the 100 block of East Main Street. After being taken into custody, police said he screamed obscenities and banged his head on the rear passenger door of the police car. He also slammed his body into the door, causing damage.
Someone opened a package left at a home in the 100 block of East Coover Street and took the item inside on July 21. Police said delivery of the item had been confirmed at 1 p.m. and was discovered missing at 1:46 p.m.
West Shore Regional Police (717-737-8734)
Multiple, unlocked vehicles were entered along North Ninth Street overnight July 23-24. Police ask anyone with home surveillance systems in that area to check for unusual activity.
Information is from police reports and may be incomplete depending on the status of an investigation. Phone numbers are nonemergency.
Sign up for our Crime & Courts newsletter
Get the latest in local public safety news with this weekly email.