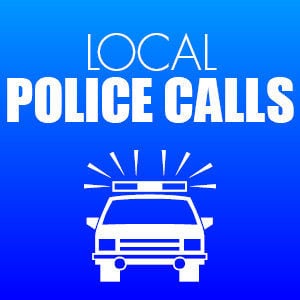 State Police at Carlisle (717-249-2121)
Kaleb Servis, 24, of New Cumberland, was charged with felony burglary and criminal trespass, misdemeanor simple assault and four counts of summary harassment after a residential burglary at 6:58 p.m. July 8 in the 800 block of Fairfield Street in Monroe Township, police reported July 21. Police said Servis entered the residence and attacked a man, causing injuries. Servis waived his charges to higher court during a preliminary hearing on July 20. He posted $20,000 cash bail shortly after his arrest.
A Harrisburg man was injured in a crash in the 100 block of Alexander Spring Road in South Middleton Township at 7 p.m. July 21. Police said Lee Frye, 34, was driving a 2006 Chevrolet Express west on Alexander Spring Road when he lost control of his vehicle on a left-hand curve in the road due to excessive speed for wet road conditions, police said. The vehicle left the road, struck a fence and tipped over onto its passenger side. Frye was cited for speeding.
Police are investigating an incident in which an unidentified person walked into Aldi in the Shippensburg Shopping Center in Shippensburg Township at 5:14 p.m. July 12 and returned a folding chair that he did not purchase.
State Police at Newport (717-567-3110)
A Landisburg man was transported to UPMC West Shore after a one-vehicle crash on Sheaffers Valley Road in Tyrone Township at 4:59 a.m. July 13, police reported July 21. Police said William Sanford, 57, was operating a 2019 Honda CRF 450 motorcycle north on Sheaffers Valley Road when a deer came from the east side of the road, causing the crash. Sanford was wearing protective gear.
Edward Pottieger, 29, of Duncannon, was charged with felony flight to avoid apprehension, misdemeanor DUI and fleeing police and summary traffic offenses after a high-speed pursuit in Carroll Township at 1:05 a.m. July 5, police reported July 21. Police said they attempted to initiate a traffic stop on a motorcycle, but the driver failed to yield and attempted to elude troopers. The pursuit reached 115 mph, but the driver lost control of his motorcycle and crashed. Police said he then ran on foot but was arrested and placed into custody. He was also transported by EMS personnel to treat injuries he suffered in the crash. Pottieger waived his charges to higher court during a preliminary hearing on July 17. He remains in Perry County Prison on $50,000 cash bail.
Information is from police reports and may be incomplete depending on the status of an investigation. Phone numbers are nonemergency.
Sign up for our Crime & Courts newsletter
Get the latest in local public safety news with this weekly email.