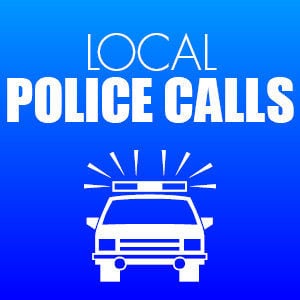 East Pennsboro Township Police (717-732-3633)
David Thompson Jr., 44, of Shermans Dale, was charged with two counts of retail theft and one count of restriction on alcoholic beverages after an incident at 4:25 p.m. May 7, during which police said he stole $251 worth of merchandise from the Sheetz store on Erford Road.
Jeffrey Lennon, 28, of Enola, and Elelona Hodge, 25, of Dillsburg, were charged with possession of a controlled substance after police found marijuana during a traffic stop at 5:54 p.m. July 5.
Lower Allen Township Police (717-975-7575)
Alexander Bodt, 32, of Mechanicsburg, was arrested on a warrant on July 19 and charged with unlawful use of a computer, terroristic threats, stalking and harassment. Police said that between May 17 and June 8, Bodt sent messages to the victim that included threats. On June 8, police said he sent messages that said people would get hurt and "you are all dead." When the victim didn't answer, Bodt claimed he knew where they were located and was on his way. Cell phone tower pings showed he was driving toward the victim. After the warrant was issued, Bodt was later found with a firearm in his vehicle, police said.
Information is from police reports and may be incomplete depending on the status of an investigation. Phone numbers are nonemergency.