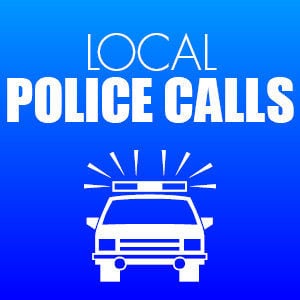 Upper Allen Township Police (717-795-2445)
Three people were injured after a two-vehicle crash at the intersection of South Market Street and East Lisburn Road at 9:16 p.m. July 16. Police did not release the names of the drivers nor what types of vehicles were involved, but reported that one vehicle entered the intersection traveling east while a second vehicle traveling north also entered the intersection, colliding and causing substantial damage to both vehicles that required towing. Both drivers and one passenger were not injured, but police did not release details of those injuries. Surveillance footage and an eye witness indicated the second vehicle had the right-of-way, though both drivers reporting seeing a green traffic signal.
State Police at Carlisle (717-249-2121)
Shayna Snyder, 21, of Carlisle, was charged with three felony counts of aggravated assault, three misdemeanor counts of simple assault, three summary counts of harassment and one summary count of public drunkenness after police said she assaulted two employees at UPMC Carlisle while she was in the emergency department at 8:30 p.m. July 14, causing injuries. Snyder also spat on a uniformed trooper. She remains in Cumberland County Prison on $10,000 cash bail.
One person was seriously injured after a one-vehicle crash on Harmon Street at North Baltimore Avenue in Mount Holly Springs at 9:15 p.m. July 13. Police said Frederick Williams, 57, of Enola, was driving a 2014 Cadillac XTS south on North Baltimore Avenue when he suffered a medical emergency while attempting to travel along a right curve in the road. The vehicle struck a stop sign, proceeded onto the sidewalk, struck a fire hydrant, glanced off a side wall of a residence and struck a utility pole, becoming wedged between the utility pole and a residence. Williams was transported to Penn State Hershey Medical Center. A 26-year-old passenger was not injured.
Information is from police reports and may be incomplete depending on the status of an investigation. Phone numbers are nonemergency.