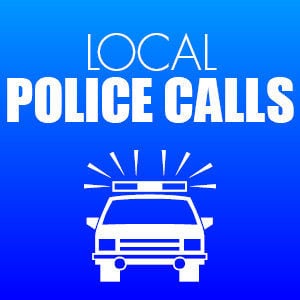 East Pennsboro Township Police (717-732-3633)
Ryan Thomas Sundy, 39, of Enola, was charged with disorderly conduct and public drunkenness after a disturbance report in the 1300 block of Tenny Street at 11:28 p.m. Jan. 23, police reported Feb. 10. Police said Sundy was found intoxicated, lying in a driveway and yelling obscenities while listening to loud music. Police warned Sundy that the music was excessively loud and that he should go inside if "he wanted to be loud and drink." Police were called back at 11:46 p.m. because Sundy was continuing his behavior, and he was taken into custody. Sundy was released on his own recognizance.
Brody Dylan Wilt, 26, no address listed, was charged with resisting arrest, DUI general impairment, harassment, driving while operating privilege is suspended or revoked and failure to obey traffic-control devices after a traffic stop for an illegal left turn on State Street at Fairview Avenue at 12:22 a.m. Feb. 8. Wilt was the driver and was found to be intoxicated. When he was being taken into custody, police said he became uncooperative and combative, spitting in the faces of two officers. He remains in Cumberland County Prison on $5,000 cash bail.
Jacob Leroy Brownawell, 28, of Enola, was charged with two counts of theft from a motor vehicle and one count of public drunkenness after police were dispatched for a vehicle break-in on Park Avenue and Poplar Street at 1:27 p.m. Feb. 7. Police located Brownawell, who they said was intoxicated. He was seen entering vehicles that did not belong to him. He was arraigned, and he posted $5,000 cash bail.
Lisa Marie Case, 46, of Enola, was charged with felony theft by unlawful taking after police were contacted on Feb. 5. Police said Case took cash from her employer. She was released on her own recognizance.
State Police at Newport (717-567-3110)
Someone stole a box of Newport 100 cigarettes, valued at $80.13, from Speedway Gas Station in the 100 block of North State Road in Marysville at 2:51 a.m. Jan. 12, police reported Feb. 10. The person fled on foot.
Information is from police reports and may be incomplete depending on the status of an investigation. Phone numbers are nonemergency.
Sign up for our Crime & Courts newsletter
Get the latest in local public safety news with this weekly email.