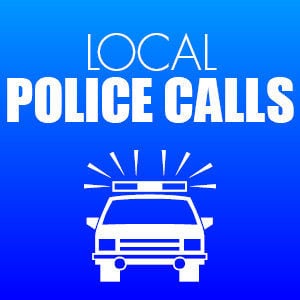 Upper Allen Township Police (717-795-2445)
Benjamin Ferry, 27, of Richfield, Pennsylvania, was charged with misdemeanor theft by deception and bad checks after an incident in May 2019. Police said Ferry wrote a check to himself for $350 from his own checking account, but when he cashed the check, his account did not have sufficient funds to cover the transaction. Charges were filed against Ferry on Jan. 3, police reported Feb. 11. He posted $2,000 unsecured bail, and a preliminary hearing was continued from Feb. 10 to March 9.
Troy Hardy, 47, of Dillsburg, waived charges of felony burglary, attempted theft and criminal trespass and misdemeanor criminal mischief and theft by unlawful taking to higher court after a preliminary hearing on Feb. 10. The charges stem from a Dec. 24 incident at Premium Food Mart on West Lisburn Road where an unknown amount of property was stolen from the store. Hardy was charged on Jan. 28.
You have free articles remaining.
State Police at Carlisle (717-249-2121)
Police are investigating a trespass incident in which a person reported seeing people on a property in the 1600 block of Newville Road in West Pennsboro Township at 12:15 a.m. Feb. 10. The person reported that the people were walking with flashlights and looking into buildings.
State Police at Newport (717-567-3110)
Police are investigating damage to a communications tower in the 200 block of Millers Gap Road in Rye Township, which was discovered at 11:29 a.m. Feb. 11.
Information is from police reports and may be incomplete depending on the status of an investigation. Phone numbers are nonemergency.