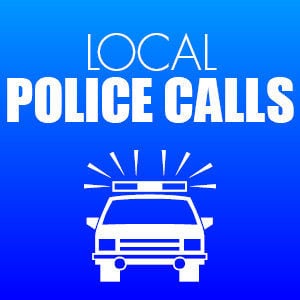 Newville Police (717-776-5513)
You have free articles remaining.
Taylor Rain Landis, 19, of Harrisburg, was charged Feb. 5 with DUI controlled substance, possession of drug paraphernalia, possession of a small amount of marijuana and speeding after a Nov. 26 traffic stop. Police said they observed Landis speeding on South High Street at 6:59 p.m. Nov. 26, and when they stopped her, they detected an odor of marijuana and noticed her eyes were glassy and bloodshot. Landis failed a field sobriety test and was taken into custody on suspicion of DUI, and police found drug paraphernalia and marijuana during a search of her car. Blood test results came back with positive results for THC.
State Police at Newport (717-567-3110)
Police are investigating a report of an attempted scam in Tyrone Township in January in which people portrayed themselves as employees of Publisher's Clearing House.
Someone put an unknown white substance on a vehicle on Shermans Valley Road in Tyrone Township at 10:24 p.m. Jan. 10.
Sandy Long, 43, of Newport, was charged with misdemeanor theft by unlawful taking in connection with a Feb. 1. incident in Howe Township. Police did not provide any details of the theft, and she was released on nonmonetary bail.
Information is from police reports and may be incomplete depending on the status of an investigation. Phone numbers are nonemergency.