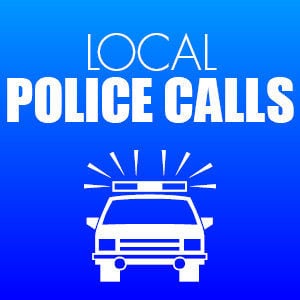 Carlisle Police (717-243-5252)
Two unnamed juveniles have been charged with criminal mischief after an Oct. 13 incident, police said Dec. 4. They vandalized several locations with black, red and blue spray paint, causing an estimated $850 in total damage.
A hit-and-run crash occurred at 7:05 a.m. Dec. 2 at North College and West High streets. After the crash, the striking white sedan was seen traveling north on North College Street and turning left onto West Louther Street.
Upper Allen Township Police (717-975-2445)
Police responded about 9 a.m. Dec. 3 to reports of burglaries of vacant condominiums in the Sunguild apartment complex in the 500 block of Geneva Drive. One unit was forcibly entered, tools inside were stolen, and graffiti was spray-painted on walls and appliances, police said. The burglar attempted unsuccessfully to enter another unit.
State Police at Carlisle (717-249-2121)
Dakota M. Bard, 18, of Newburg, was injured in a one-vehicle crash at 5:46 a.m. Nov. 9 in Southampton Township, police said Dec. 4. Bard was driving a 1995 Chevrolet C/K 1500 south on Middle Spring Road when the pickup truck crossed into the opposing traffic lane and hit a fence and a tree. Bard, who was not wearing a seat belt, was taken to Penn State Hershey Medical Center. The vehicle had to be towed.
Zachery N. Humphrey, 42, of Charlotte, North Carolina, was injured in a one-vehicle crash at 2:22 a.m. Nov. 29 in Carlisle, police said. Humphrey was driving a 2008 Lexus GS 350 south on Interstate 81 at mile marker 46.2 when the Lexus left the road, traveled down an embankment, hit a guardrail and overturned before stopping in the center median. Humphrey, who was wearing a seat belt, was taken to Geisinger Holy Spirit Hospital. The vehicle had to be towed.
Tara L. Darr, 34, of Gardners, was injured in a one-vehicle crash at 4:50 a.m. Dec. 1 in Mount Holly Springs, police said. Darr was driving a 2004 Jeep Liberty south in the 100 block of Yates Street when it traveled off the right side of the road and sideswiped a large tree. It then hit a mailbox, continued down an embankment and hit a utility pole, shearing it in half. The vehicle overturned and stopped in a bush. Darr fled before officers arrived, police said. The Jeep had to be towed.
Information is from police reports and may be incomplete depending on the status of an investigation.
Sign up for our Crime & Courts newsletter
Get the latest in local public safety news with this weekly email.