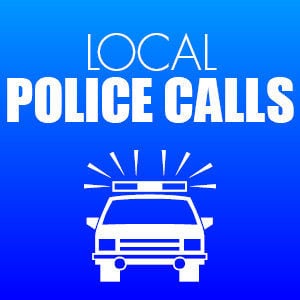 Carlisle Police (717-243-5252)
A passenger in a silver or gold sedan pulled up beside two pedestrians in the 200 block of East North Street at about 1:30 p.m. April 28 and fired a paintball gun, striking one of them and causing a large bruise. The vehicle then fled east on East North Street heading toward the U.S. Army War College. Police seek information.
Upper Allen Township Police (717-795-2445)
Police are looking for occupants of a motorcycle after a brief police pursuit on Route 15 north at 6:52 p.m. April 28. Police said a motorcycle was clocked at traveling 134 mph on the highway. Police tried to pursue the vehicle but discontinued the pursuit in the interest of public safety. The operator of the motorcycle appeared to be a white man with a black helmet, red shirt and blue jeans. The passenger appeared to be a white woman wearing a black helmet, purple shirt and black pants. The woman also had a black backpack with an orange and white-striped scarf hanging out of it. Police also have a motorcycle battery charger, pair of adult sneakers and a pair of children's shoes that are believed to have fallen out of the woman's backpack during the pursuit. Police seek information.
Information is from police reports and may be incomplete depending on the status of an investigation. Phone numbers are nonemergency.