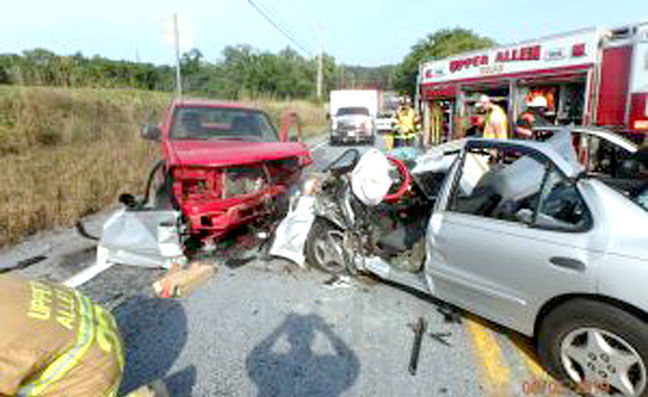 Two people were injured in a head-on crash in Upper Allen Township Monday.
Upper Allen Township Police responded to the crash at 8:35 a.m. at the intersection of Lisburn and Klinedinst roads.
You have free articles remaining.
Police said their investigation revealed that Jessica Stepp, 32, of York Haven, illegally passed vehicles and drove into the oncoming travel lane. While attempting to illegally pass a vehicle while proceeding over a blind hill in the roadway, Stepp struck a truck operated by Adam Felty, 18, of Harrisburg, head-on.
Stepp was temporarily trapped inside her vehicle but was safely removed by fire department personnel, police said. Felty was not severely injured. Both operators were transported to the Holy Spirit Hospital for treatment.
Upper Allen Police were assisted on scene by the Upper Allen Fire Department, Lisburn Fire Department, Mechanicsburg Borough Police, Holy Spirit EMS and Hampden Township EMS.