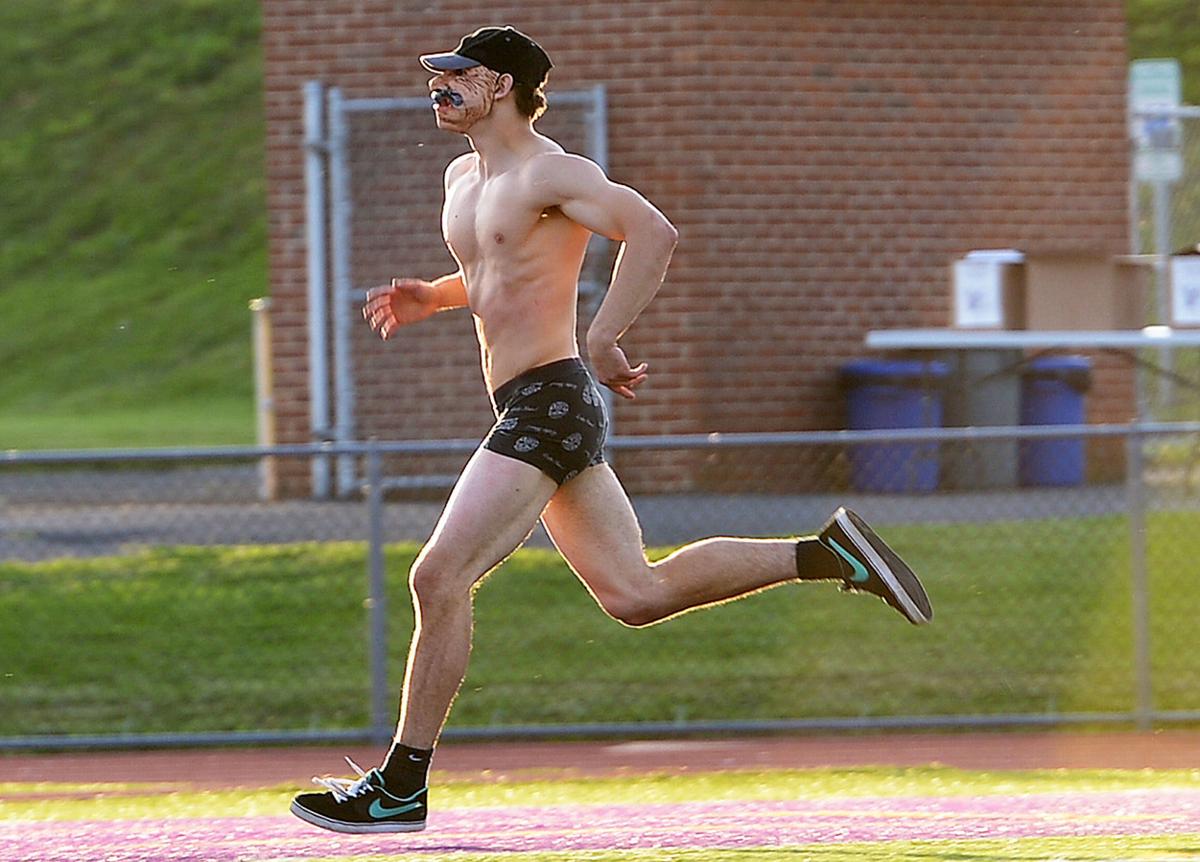 SOUTH MIDDLETON TOWNSHIP — Charges were filed against a man who police say streaked across the football field and exposed himself during the valedictorian's speech at the Boiling Springs High School commencement ceremony in June.
Connor Murphy, 20, of South Middleton Township, was charged Thursday with misdemeanor disrupting a meeting and open lewdness, as well as summary disorderly conduct.
Murphy ran across the field at the high school stadium, jumping two chain link fences, wearing only boxer shorts, shoes, socks and a Halloween-style mask, according the affidavit of probable cause. Murphy then ran to the center of the field, exposed his buttocks to the crowd and yelled "Class of 2015, kiss my (expletive)," the affidavit said.
"Several of our staff members and many people in the stands and a lot of the kids and so on, there was no trouble identifying who it was," South Middleton School District Superintendent Al Moyer told The Sentinel in June.
When police later questioned Murphy, he said he was at work at Giant Food Store in Carlisle from 1 to 9 p.m. the day of graduation, according to police.
Police spoke with the store manager at the store who confirmed that Murphy had been at work that night, however, he later provided police with surveillance photos showing that Murphy had left the store around 7:23 p.m. and returned around 7:54 p.m.
Sign up for our Crime & Courts newsletter
Get the latest in local public safety news with this weekly email.