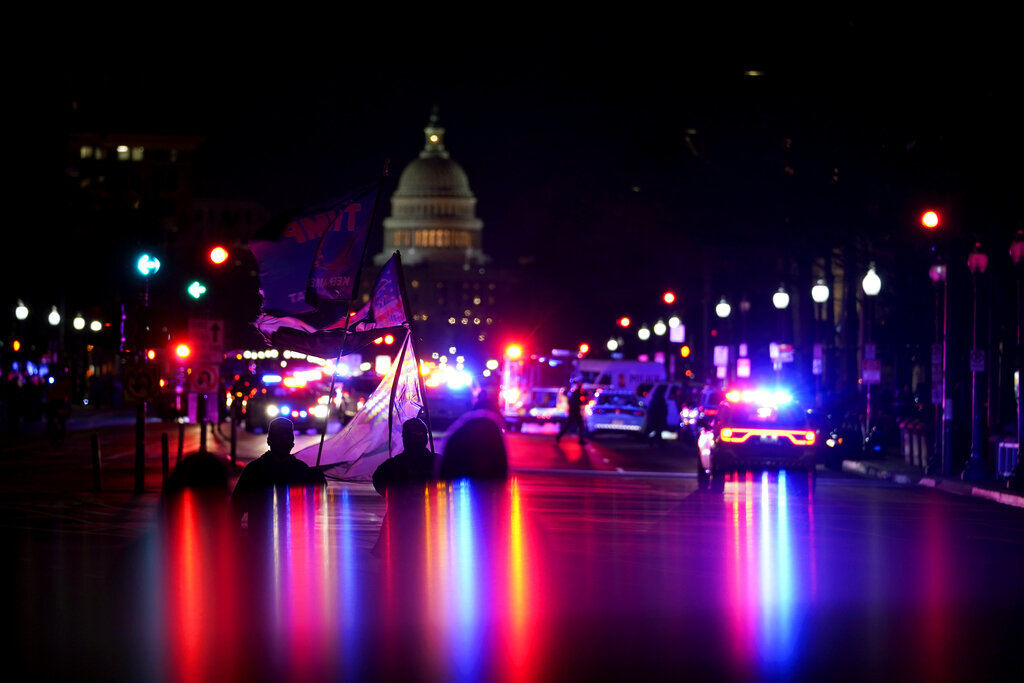 A Mechanicsburg woman faces multiple federal charges stemming from the Jan. 6 insurrection at the U.S. Capitol.
The FBI charged Sandy Pomeroy Weyer with knowingly entering or remaining in a restricted building, knowingly engaging in disorderly or disruptive conduct in restricted building or grounds, violent entry and disorderly conduct on Capitol grounds and obstruction of justice/Congress, according to charging documents dated June 24.
According to the affidavit, Weyer could be seen in surveillance video taking a cellphone video of an assault on a New York Times photographer near the ceremonial entrance to the Capitol rotunda.
The FBI received a tip on Jan. 7 that identified Weyer and provided screen shots of Weyer posting that she stormed the Capitol and had posted a Facebook Live video that was deleted.
Facebook records show that Weyer closed one account on Jan. 9, one day after opening a new account under a different name. Both accounts used the same cellphone number, which was identified as having used a cell site providing services to an area that included the interior of the Capitol, according to the court documents.
Facebook posts obtained by the FBI through a search warrant show posts documenting her travel and participation in the events of the day.
Under one photo, Weyer told a commenter, "I seen no riots. I saw Patriots sick of being lied to and the election being stolen from us. I saw no violence from the Patriots!"
According to court documents, Weyer is seen in videos outside the Capitol as well as in a video taken from the stairs near the East Rotunda entrance where she can be heard yelling at the New York Times photographer to get out and urging the assailants to "mace her."
As of Monday afternoon, the "Sandy Sue" Facebook page remained online. Posts on the page show Weyer was active with FreePA Cumberland County and participated in protests in recent months. Posts asked people to sign petitions calling for an end to mask requirements in the Cumberland Valley and West Shore school districts.