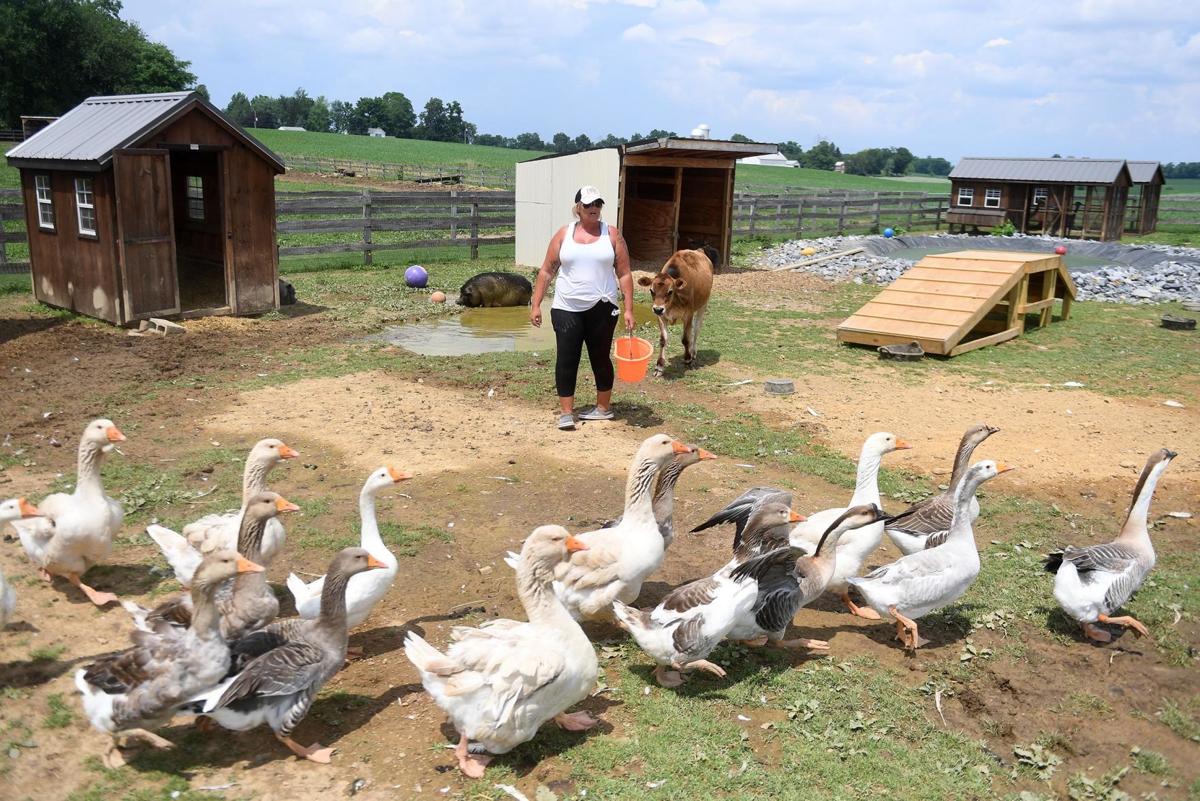 Facebook and family ties are at the heart of a motion seeking the recusal of all Cumberland County judges and a change of venue for a high-profile case of alleged animal cruelty in Shippensburg.
On June 4, Barry Orndorff was charged with 450 misdemeanor counts each of cruelty to animals, neglect of animals for failing to provide sustenance and water, neglect of animals for failing to provide shelter or protection and neglect of animals for failing to provide vet care. He was also charged with 450 felony counts of aggravated cruelty to animals. In total, Orndorff faces 2,250 charges.
A preliminary hearing that had been scheduled for June 14 on those charges was continued until July 20. That hearing has been continued pending a ruling on a motion filed by Orndorff's attorney, Karen DeMarco.
In that motion, DeMarco asks the court for a change of venue and requests that all Cumberland County judges recuse themselves from the case.
In asking for the judges' recusal, Orndorff points to the relationship between President Judge Edward Guido and his daughter, Janine Guido, who is the president of Speranza Animal Rescue. Edward Guido is also the owner of record for the property on which Speranza is located.
DeMarco notes in the motion that Judge Edward Guido could also be called as a witness in the case because the animals are being kept on his property.
Speranza was involved in the rescue of 404 animals from the Southampton Township property. According to the motion, Janine Guido was acting as an agent for the State Police and participated in questioning Orndorff.
DeMarco also notes in her motion that officers and employees of Speranza are likely to be key witnesses in the case because the organization is "presently the custodian for the Commonwealth's evidence against Mr. Orndorff."
"Given that Ms. Guido is the daughter of the President Judge, there is an appearance of impropriety that would call into question the ability of other judges, who are under Judge Guido's supervision, to act impartially when ruling on issues that directly involve Ms. Guido, especially if those issues call into question her credibility," Demarco wrote.
In arguing for a change of venue, the motion contends that both social media and news organizations have created an environment that will make it impossible to find an impartial jury to give Orndorff a fair trial. The motion also alleges that Janine Guido used the incident to raise money for Speranza, noting more than $80,000 in cash donations and additional donations of supplies. Donations were also received from 50 local businesses, which were listed in the motion.
The motion says Speranza posted 85 different entries on Facebook concerning the rescued animals between June 4 and July 4. Those posts were shared more than 15,000 times and generated 250,000 likes and 15,000 comments.
DeMarco contends those posts were "inflammatory" and purposely designed to enrage the public so that they would make donations.
Comments cited in the motion show the Facebook followers were enraged by the case. One comment, for example, listed details on the Orndorff property as well as family members. Another comment called for Orndorff to die "a slow painful death," while still another said he should be "slowly cut into pieces, one day at a time and fed to gators."
The Speranza Facebook page at the time the motion was filed had 181,000 followers, many of whom, DeMarco wrote, are residents of the local community.
"This fact alone will make it difficult to find impartial jury members from Cumberland County (which has a population of approximately 250,000)," the motion said.
The motion also contends that Janine Guido conducted "countless" interviews with local news organizations in the month following Orndorff's arrest. The motion lists several news organizations, including The Sentinel, that produced at least 20 stories. According to the motion, each story includes a request for donations.
"The community is absolutely saturated with sensational information regarding the case, largely fueled by Speranza, agent of the Commonwealth as evidence custodian for the animals seized, and it is likely that Speranza will continue to use this case up through the trial and beyond, as it is clearly an important money-making endeavor for the organization," DeMarco wrote in the motion.
DeMarco noted in the motion that she attempted to resolve the issues raised with the District Attorney's office, but was unable to come up with an agreement.