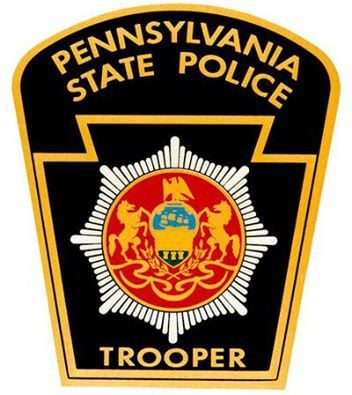 Amanda Flanagan-Hoffman hopes there's someone out there with information that can bring justice for her parents.
"I just want to put some visibility on it," she said. The Adams County woman hopes that a witness either saw or has security camera footage of the vehicle that caused the May 3 crash that hospitalized Christopher and Kerry Krebs of West Pennsboro Township.
"Someone has to have a conscience," Flanagan-Hoffman said Friday, adding that her parents are home recovering from their injuries.
Christopher J. Krebs, 56, of the 100 block of Bloserville Road, was driving a 2006 Harley-Davidson Milwaukee west on Route 641 around 5:47 p.m. that Sunday, according to information listed on the state police driver notice and exchange report.
A vehicle traveling east on Route 641 made a left-hand turn onto Bloserville Road without clearing the intersection, the report reads. To avoid impact, Krebs swerved into the eastbound lane and lost control of the motorcycle, which crashed in the westbound lane. Described as a sedan, the other vehicle left the scene without stopping.
As a result of the crash, Christopher Krebs suffered a head injury, a broken tailbone, a broken arm, a broken hand and a broken wrist and had to be hospitalized at the Hershey Medical Center for a week, Flanagan-Hoffman said. Her mother Kerry, 60, a passenger on the motorcycle, suffered a broken arm, major lacerations to a leg and her belly and road burns over much of her body. Kerry Krebs was taken to Geisinger Holy Spirit Hospital in Camp Hill for treatment. Both her parents were wearing helmets, Flanagan-Hoffman said.
A witness at the scene described the other vehicle as a black sedan, but was unable to provide a make, model or license plate number, State Police in Carlisle said. Troopers are investigating the incident as a "phantom vehicle" accident where an unknown driver maneuvers a vehicle in such a way that it causes a crash without hitting other vehicles.
The driver of the westbound vehicle that was traveling behind the motorcycle told Flanagan-Hoffman that he had called 911 immediately after the crash around 5:47 p.m. She is hopeful camera footage exists showing the black sedan traveling on either Route 641 or the Bloserville Road just before or after the crash. Maybe the footage could provide fresh leads for police investigators.
Sign up for our Crime & Courts newsletter
Get the latest in local public safety news with this weekly email.