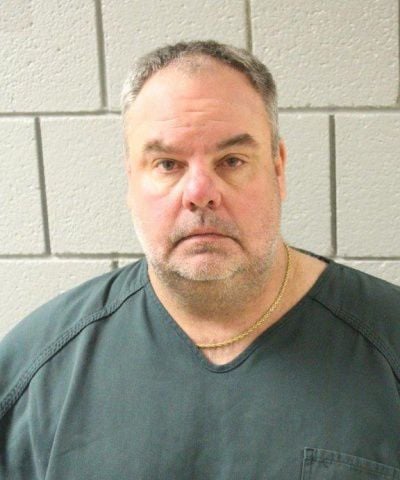 An area softball coach is being held without bail in Cumberland County Prison on multiple charges related to alleged sexual assaults involving his players.
Joey V. Sullenberger, 48, of Carlisle, was arrested Friday and charged with one felony count of sexual assault, two felony counts of aggravated indecent assault and three felony counts each of corruption of minors and sexual assault by a sports official. He was also charged with five misdemeanor counts of indecent assault and a single misdemeanor count of hindering apprehension.
He was arraigned before Magesterial District Judge Jonathan Birbeck, who denied him bail.
Carlisle Police said they received a complaint against Sullenberger on Dec. 22 when a juvenile girl reported that Sullenberger, her softball hitting coach, allegedly committed the sexual offenses while she was at practice with him at Central Penn Sportsplex in Carlisle.
Sullenberger was a coach for a traveling girls' fast-pitch softball team, the Susquehanna Valley Slam, and he coached players through private lessons at Central Penn Sportsplex, according to police. He primarily coached high school-aged girl softball players.
Police notified Central Penn Sportsplex, the parents of all the Susquehanna Valley Slam players and the Carlisle Area School District of the allegations, and all parties involved cooperated with the investigation.
ABC27 News reported Carlisle school district said last month that Sullenberger had been placed on immediate leave due to an investigation unrelated to his employment.
"The Carlisle Police Department moved swiftly to investigate these allegations, balancing the need for public safety and maintaining the integrity of the investigation," Cumberland County District Attorney Skip Ebert said. "Our office maintained close contact with Chief Landis throughout the investigation and continue to do so as it evolves. I thank Chief Landis and his dedicated team of professionals."
During the investigation, Carlisle police discovered three more victims. Police are also aware that there may be other victims because Sullenberger's career spans a long amount of time and a large geographic area. Anyone who may be a victim or may know a victim is asked to contact Detective Thomas Dolan at the Carlisle Police Department, 717-240-6621 or tdolan@carlislepa.org.
Police said no additional information will be released at this time as the investigation is ongoing.
Sign up for our Crime & Courts newsletter
Get the latest in local public safety news with this weekly email.