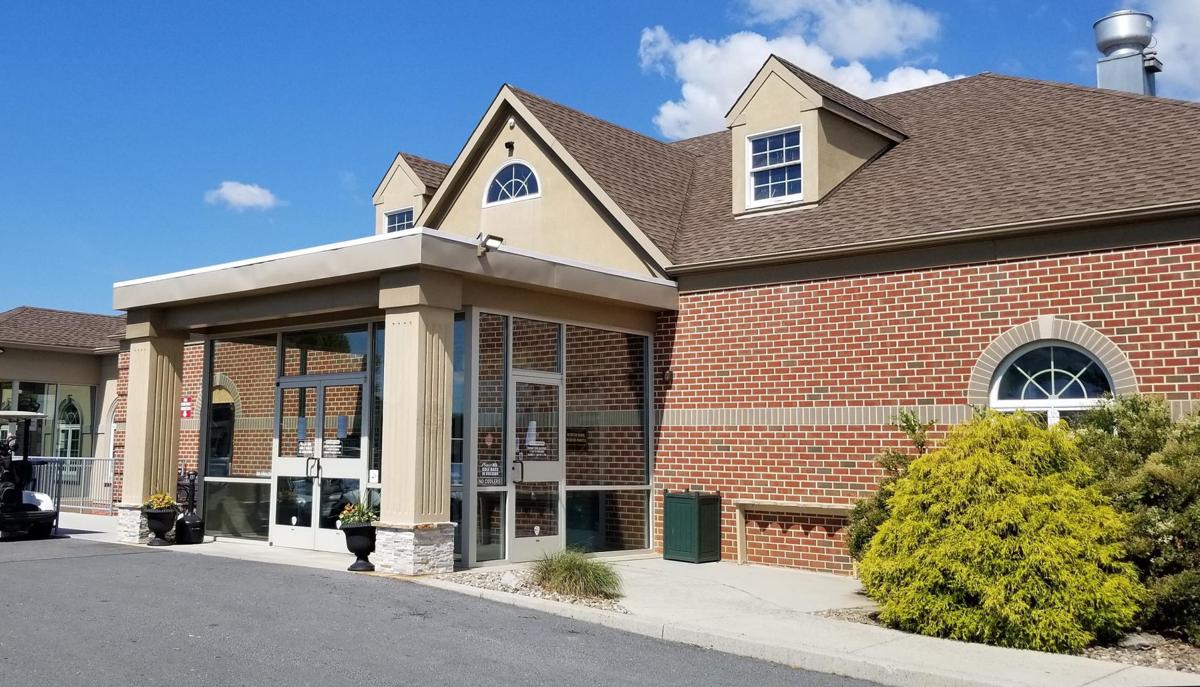 Although Cumberland County's new COVID-19 case counts remain lower than they were earlier this month, an infection at a local pub highlights the difficulties that may be coming down the road as the state continues to formulate its contact tracing plan.
Fiddler's Bar and Grill, a popular bar and restaurant located at the Mayapple Golf Course in South Middleton Township, announced on Facebook Friday evening that an employee had tested positive for COVID-19, and that the establishment would be closing for two weeks while its employees quarantine for the recommended 14 days.
The case highlights a particular difficulty in figuring out a plan for contact tracing in Pennsylvania, something that still seems to be evolving even as the state has moved almost entirely into the less-restrictive "green phase" of Gov. Tom Wolf's pandemic re-opening plan.
Contact tracing refers to having public workers reaching out to those who have been in close contact with a confirmed infected person, advising them to quarantine, helping them find a testing provider, and regularly checking up on them to see if they develop symptoms.
The Fiddler's case is certainly one where the Pennsylvania Department of Health would want to identify and notify anyone who was within six feet of the infected server for 10-15 minutes or more, department spokesman Nate Wardle confirmed Monday.
Contact tracing is critical to limiting outbreaks, according to experts — and it's also one with which states have had a hard time.
"It's understandable that they don't have standby capacity," said Edward Salsberg, a public heath researcher with George Washington University. "The typical county and state health departments are worried about things like STDs and tuberculosis — they're not large numbers. When you get to a pandemic like this, to ramp up is really tough."
Only six counties and four municipalities in Pennsylvania have their own health departments; everywhere else, including Cumberland County, is under the jurisdiction of the state DOH.
The state began the COVID-19 pandemic with a limited number of public health nurses stationed throughout the commonwealth. In May, Wolf announced a "Commonwealth Civilian Coronavirus Corps," which would recruit and train contact tracers and other public health workers to supplement.
In news conferences earlier this month, Wolf predicted that the state would have "thousands" of contact tracers working by the end of the summer.
On Monday, Wardle told The Sentinel that "our current goal is around 600 contact tracers," based on metrics such as case counts, the number of potentially exposed contacts for each positive case, and the length of time each trace takes.
The state has 520 contact tracers currently working, with more than 100 set to begin work soon, Wardle said.
The state has said it plans to set up six regional bodies that will partner with local hospitals and medical schools to do contact tracing; the Southcentral Health District, which includes Cumberland county, will include 40 volunteer contact tracers from the Penn State College of Medicine in Hershey, as well as additional personnel from York City's health department. That operation is up and running, Wardle said Monday.
But the state's anticipated roster of 600 contact tracers is far fewer than most models project will be needed - an issue common to most states, according to modeling compiled by NPR.
Salsberg and his colleagues at GWU's Fitzhugh Mullan Institute for Health Workforce Equity have modeled contact tracing down to the state level, with Pennsylvania needing an estimated 3,111 contact tracers – five times what the state expects to have.
Wardle said the DOH is "working to ensure those connections and relationships are in place to build our capacity," should the number of contact tracers need to be rapidly expanded, as modeling projects.
The GWU model accounts for projected case load, pegging Pennsylvania at 445 new cases per day over a 14-day sampling period.
As of Monday, the state's 14-day average daily increase stood at 490 new cases, due to slight upticks last week, according to the most recent DoH data.
The GWU model can also be adjusted for workload — the default assumption, based on prior experience, is that an infected person will, on average, have 10 close contacts that need to be monitored, and that a contact tracer can make 32 follow-ups per day.
Those variables can swing significantly based on who is testing positive, with cases among high-contact people, such as servers, creating a larger workload.
"The reality is you may get one person who has been alone or quarantining with their partner, and then you get another case where a person has been out at a bar and may have contacted 30 people," Salsberg said. "Having a restaurant worker come down [with COVID-19], you'd want to get [a contact tracer] out there pretty quickly."
While the majority of Pennsylvania's COVID-19 cases have been in nursing homes or other congregate facilities, the re-opening of bars and restaurants has some worried that new cases will be found in a population that's harder to track.
On Sunday, Allegheny County announced that on-site consumption of alcohol in bars and restaurants would be banned, in order to address rising case counts in the Pittsburgh area. Wolf's current "green phase" orders otherwise allow bars and restaurants to offer indoor eating and drinking at 50 percent of posted capacity.
Wolf and state Health Secretary Dr. Rachel Levine reiterated Monday that all businesses should require masks to be worn by all employees and customers. The state could issue fines or license suspensions for non-compliance, although Wolf has said he does not plan to do so.
"It really needs to become socially unacceptable not to wear a mask in public, because you are putting everyone else at risk," Levine said.
Cumberland County has averaged just under eight new cases per day over the last 14 days. This is a slight rise from earlier in the month, but not out of line with Pennsylvania's per-capita rate of new cases.
Photos: Car club salutes care givers at Cumberland Crossings
Concerned about COVID-19?
Sign up now to get the most recent coronavirus headlines and other important local and national news sent to your email inbox daily.