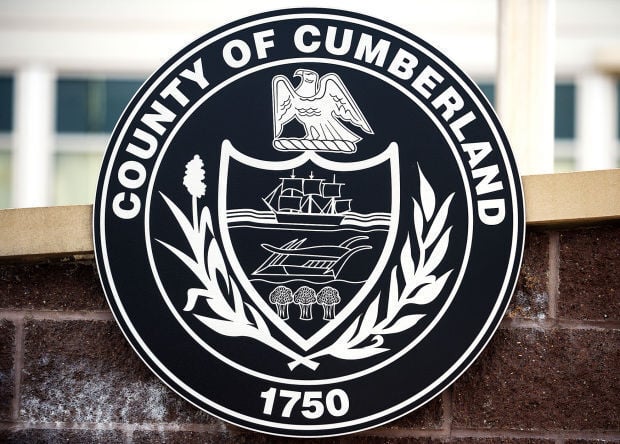 Cumberland County will continue to be open to international refugee resettlement, the county commissioners affirmed Monday, following a Trump administration directive last year that would allow local governments to turn them away.
The county commissioners unanimously signed a letter to U.S. Secretary of State Mike Pompeo confirming the county's "consent to initial refugee resettlement" under President Trump's September 2019 executive order, which instructed the U.S. State Department to stop coordinating resettlement unless both the "state and locality" of refugee arrival consent to the refugees being there.
The Trump order was panned by refugee advocates as serving only to create additional red tape for refugees who have already been federally approved to immigrate; a court challenge is underway.
At Monday's meeting, the commissioners heard from both resettlement agencies and refugees themselves, who said they were not, contrary to some stereotypes and misperceptions, coming into the area unauthorized.
"These are people who are coming legally, they have been going through a whole process and are approved by the U.S. Department of Homeland Security," as well as other cooperating federal agencies, said Omar Aden, a Somali refugee who lives in Cumberland County.
The process isn't easy. It took Aden seven years of interviews, background investigations, and approvals to finally immigrate along with his disabled brother, he said. He also hasn't seen his mother in 14 years, he said.
"I'm trying to petition for her to reunite with me here in the U.S.," Aden said. "But, guess what, she won't be able to do that if Cumberland County says 'we don't' allow refugees to continue [to resettle].'"
"They are thoroughly vetted, more than any other foreigner entering the United States," said Sheila Mastropietro, with Church World Service, a nonprofit agency that receives approval and funding from the federal government to resettle refugees.
Such agencies are permitted to resettle refugees within a 100-mile radius of their responsible office. CWS' Lancaster location has resettled refugees in Cumberland County, mainly Somalis like Aden who have clustered in an area of Upper Allen Township, Mastropietro said.
Bethany Christian Services and Catholic Charities also resettle refugees in central Pennsylvania, Mastropietro said, and the three agencies have been working together to secure approval from local governments in the Midstate since the Trump order.
Aden also said that refugees' economic impact is a major positive for the area. Through the public-private partnership between the federal government and agencies like CWS, refugees receive three months of financial assistance and job search support following arrival in the U.S. After that, they are on their own.
"We don't depend on government benefits," contrary to some public perception, Aden said. "You should be able to get a job as soon as you get your Social Security number."
After initial resettlement, refugees are free to move within the United States. But the Midstate's low unemployment and plentiful warehouse jobs make the area attractive for refugees trying to get back on their feet, Aden said, and help move the region's economy forward by contributing to it's chronically short labor pool.
"I really appreciate you gentlemen being here today," County Commissioner Gary Eichelberger told Aden and other Somali refugees who attended Monday's meeting. "It's really important in the current political climate that we get facts, because there's a lot of confusion between issues."
Eichelberger said he understood the Trump administration's interest in getting local opinion, given that a sudden population influx can have an impact on public services, particularly schools.
Mechanicsburg Area School District, which covers Mechanicsburg Borough and Upper Allen Township, has seen the impact of enrollment growth, although not exclusively due to Somali immigration.
"But we're also a prosperous community. We can afford to absorb that, and other communities might not be able to," Eichelberger said. "Most folks in Cumberland County, when they understand the facts, are in agreement that this is a very good thing."
According to State Department figures provided by Mastropietro, refugee arrivals in Cumberland County have rapidly dropped off since Trump came into office.
In the 2016-17 federal fiscal year, according those figures, 69 refugees arrived in the county. In the next fiscal year, there were two, and in the 2018-19 cycle, there were none. Federal fiscal years run from October to September.
The Trump administration has cut national refugee acceptance numbers down to 18,000 people for the 2019-20 fiscal year, a further reduction from last year's 30,000 refugees. In the last year of the Obama administration, 110,000 refugees were accepted.
Resettlements have also declined in pace with Trump's executive order restricting travel from seven countries that the administration deems to be at high risk for harboring terrorists, including Somalia. The order, issued in January 2017, was disputed in court on charges that it was intended to target Muslims for political purposes and exceeded the administration's legal powers.
The so-called "travel ban" did not go fully into effect until December 2017, a timeline that coincides with the abrupt decline in refugee entry in Cumberland County.
The most recent Trump effort, requiring state and local assent for resettlement, has also been marred by the executive order not fully defining the term "locality."
CRW and other resettlement agencies initially believed they would need approval down to the municipal level. In Mastropietro's case, she sought and got approval from Upper Allen Township for resettlements, she said.
But the U.S. State Department's Bureau of Population, Refugees, and Migration subsequently issued guidance defining locality as "county or county equivalent" for the purposes of the executive order, meaning municipal-level approval is apparently not needed.
Even with state and county permission, travel restrictions on Somalis and lower refugee admittance numbers overall mean that the growth of the Somali community in the Mechanicsburg/Upper Allen area will be limited, Mastropietro said.
"If you haven't noticed it before, you're not going to notice it now," she said.
To receive federal refugee status, applicants must prove they have been persecuted in their former home country to the extent that they cannot survive there.
In the case of Aden and the Somali community, this means recounting horror stories of murder, rape and the destruction of their homes during Somalia's ongoing civil conflict, which started in the late 1980s.
Aden is 32, he said, but left Somalia when he was 4 years old. The rest of his childhood was spent in a refugee camp in Kenya. Following the seven-year process of receiving refugee immigrant status to the United States, he came to America in 2009, and moved to Cumberland County in 2015.
Most of the refugee application process involved recounting one's story to U.S. authorities many times over; refugees are vetted by multiple agencies within the U.S. departments of State, Homeland Security, the FBI, CIA, and others.
"You have to share the story again and again and again with a stranger, who you don't' know if he or she is going to deny your case or approve your case," Aden said.
Get local news delivered to your inbox!
Subscribe to our Daily Headlines newsletter.