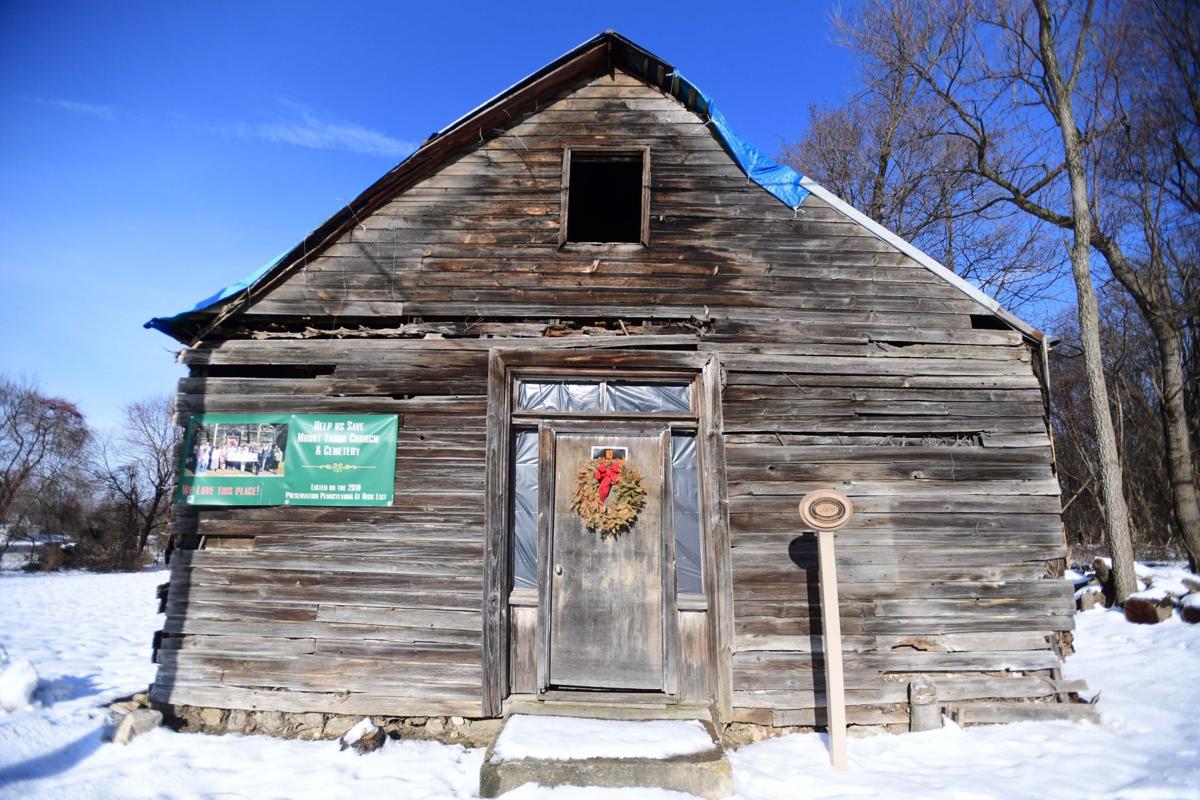 Supporters of the Mount Tabor Church in Mount Holly Springs have received an early gift this holiday season.
The borough has assumed ownership of the long-abandoned building on Cedar Avenue, clearing the way for preservation efforts.
The borough will work closely with the Cumberland County Historical Society and Mount Tabor Preservation Project to preserve and interpret the site for the public, said Lindsay Varner, community outreach director with the Historical Society.
"This is an exciting opportunity," said Carmen James, a borough resident and former congregant of the church that formed the spiritual hub of a once-thriving African American community.
James has served as the liaison between the grassroots Preservation Project and the mid-Atlantic regional office of the AME Zion Church. In November, the regional office finalized proof of ownership and agreed to sell the Cedar Avenue building to the borough for $1.
You have free articles remaining.
Borough ownership enables volunteers to seek grant money for a study of the Mount Tabor property and to determine the next steps in its preservation. The church needs work to stabilize its roof, foundation and front façade.
"The borough is incredibly fortunate to be able to assist in the preservation of a spectacular piece of history," Borough Manager Tom Day said. "We hope that it will bring a greater appreciation to the years of history that developed between the walls of the church and the community around it."
Mount Tabor Church traces its history to Elias Parker, a former slave from Hagerstown, Maryland, who arrived in Mount Holly Springs in 1865 after serving with the U.S. Colored Troops during the Civil War. A Baptist minister, Parker was also a mason and carpenter who built the church on Cedar Avenue. The congregation was active until about 1970 when many of the worshipers moved away to follow work.
In 2016, Mount Tabor Church was identified as a significant preservation opportunity through the Heart & Soul Initiative, a storytelling project administered through the Historical Society. Since then, community volunteers have held clean-up days, put the church contents in safe keeping and started to create awareness with bus groups and videos that have been distributed nationwide.
The Preservation Project was formed after Mount Tabor was added to a list of endangered historical resources compiled by Preservation Pennsylvania. The project consists of about 10 core members including congregants or descendants of congregants from the church.
In late October, Varner said the goal for project volunteers is to develop a long-range plan for not only the church but its cemetery and the salvaged contents from the building. Until recently, the number one obstacle to preservation efforts has been a lack of definitive ownership. That will likely change now that the building is owned by the borough.