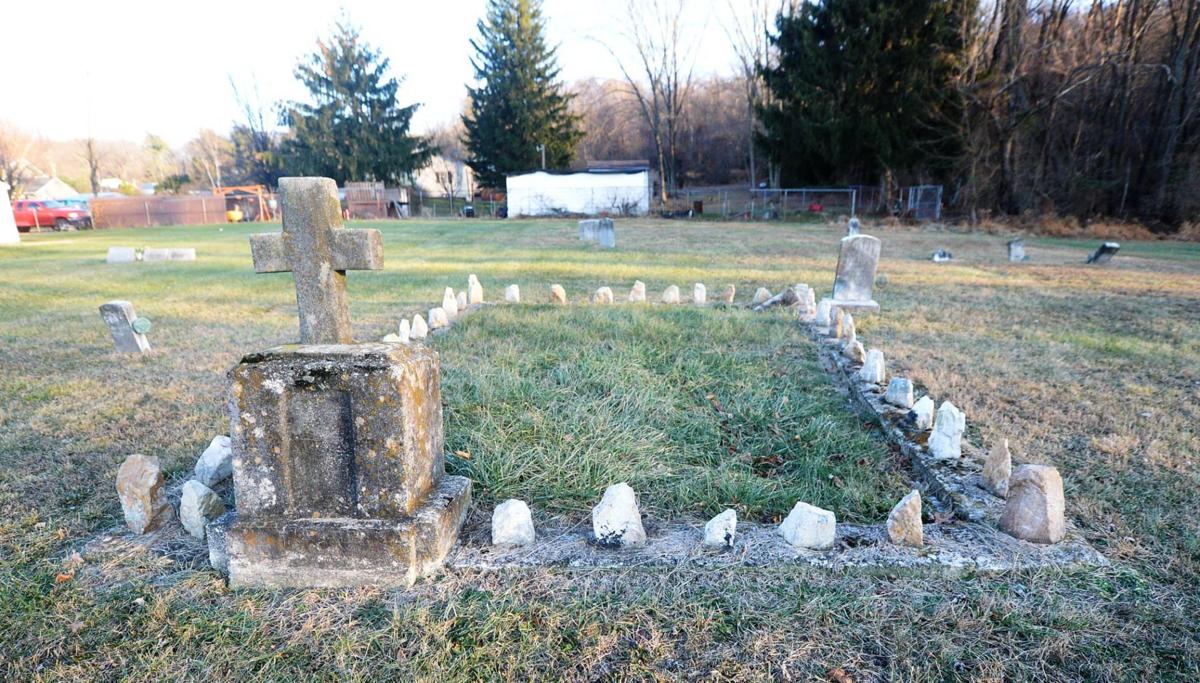 They lived in a neighborhood without an official name built around a church missing from the maps.
A black settlement once thrived in the area along Mountain Street in Mount Holly Springs. With origins predating the Civil War, it peaked around 1900 and went into a slow and steady decline until today only one family makes up the bulk of what remains.
"There is very little record of the African American community in town," said Lindsay Varner, director of the Greater Carlisle Heart and Soul Project. "This is an incredibly important piece of history that is now starting to come forward."
This catalyst for that started last May after Varner interviewed Harriett Gumby, the granddaughter of Elias Parker, a former slave from Hagerstown who built the Mount Tabor church on Cedar Street around 1870.
Parker is buried in the nearby cemetery with other veterans of the U.S. Colored Troops.
"The church was very active long before I was born," Gumby said in a phone interview with The Sentinel. By the time she came along, an older brother was a secretary and superintendent.
Her earliest memories are of attending Sunday school and sitting in on services officiated by a female preacher who came into town from Chambersburg. She recalled with pride how her father lived to be 92 and was once named the grand marshal of the town Halloween Parade.
Her stories of a church long since inactive prompted Varner and others to research a community that began when free blacks began to settle along a suspected route on the Underground Railroad to stops in Boiling Springs and Carlisle.
"As a route, it makes sense," Varner said. "It was the quietest way to get under the cover of the mountains."
This early enclave formed the basis of what became a refuge for recently freed blacks seeking a fresh start. Census data shows that by 1880 about 13 families had moved north from Georgia, Maryland and Virginia to settle in Mount Holly Springs. Birth records confirm these families included members born into slavery either before or during the Civil War.
Chances are they were drawn to Mount Holly Springs by the lure of work and the existence of an already established community, Varner said. People tend to settle where they are comfortable around people with common experiences.
Though census records confirm a sizable population once lived along Mountain Street, there is no way of knowing exactly how many attended the Mount Tabor Church. "We don't have a congregation list," Varner said.
It is believed the church was in operation for about 100 years from 1870 to 1970. The starting point is based on the memories the Gumby family has of Parker building the church. The end point may be the only written record of the church's existence.
In 1973, Mount Holly Springs celebrated the centennial of its incorporation. A special publication was released commemorating this milestone. "It talked about the Mount Tabor Church being there, but no longer having an active congregation for about two to three years," Varner said. "We have not been able to find any books about the church."
While research shows no outright signs of racism, there is evidence to suggest the black community in Mount Holly Springs was subjected to the kind of unspoken discrimination common in post-Civil War communities, Varner said.
For one, the church did not appear on any maps. That and the fact that blacks were only buried in the Mount Tabor cemetery would indicate some level of segregation.
African American families living along Mountain Street were within easy walking distance of two paper mills and a cannery. "There was a lot of work on that end of town," Varner said.
Census records show a decline in the black population starting in the 1920s and continuing through the 1940s as factories were closing in Mount Holly Springs but thriving elsewhere. It is believed that many blacks left town for better work prospects in Carlisle and Harrisburg. No doubt the church congregation shrank with this migration.
The scant existence of any history of the black population underscores the need to preserve as much of the Mount Tabor church as possible, Varner said. "When you think of Mount Holly as a whole, they have lost a lot of their history."
Be the first to know
Get local news delivered to your inbox!