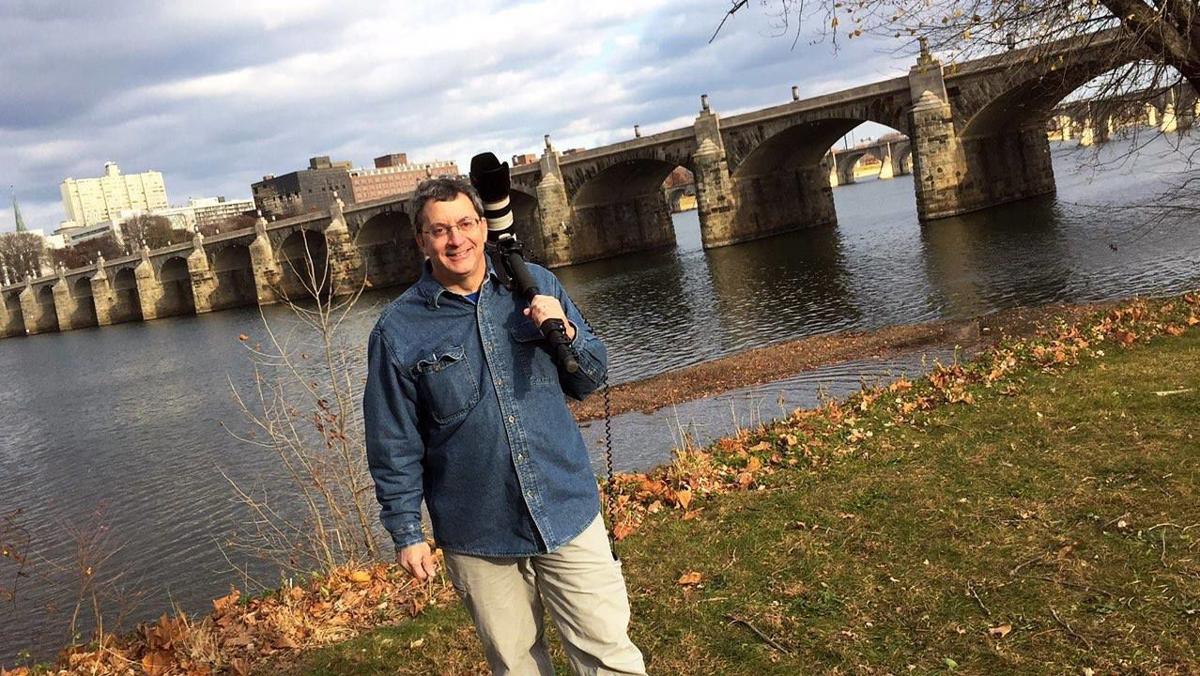 Typically at this time of year, photographer Roger Baumgartner would be busy with event work for trade associations and nonprofits who would be holding their spring galas.
The coronavirus put a screeching halt to many of those events even before Gov. Tom Wolf's directives starting coming out to limit gatherings.
"My schedule is pretty much wiped out through May at the earliest," Baumgartner said.
Taking a cue from a Boston-area photographer, Baumgartner will spend his time doing front porch portrait sessions from a safe, socially-distant vantage point.
Baumgartner said a friend tagged him in a Facebook post about Boston-based baby and newborn photographer, Cara Soulia, who had started the Front Steps Project. Soulia offered 5-minute, come-as-you-are portrait sessions to her neighbors in exchange for a donation to a local charity. All portraits were taken from 10 feet away.
Baumgartner decided to take up the project in his neighborhood and is calling on other local photographers to do the same.
In his neighborhood, Baumgartner plans to do the portrait sessions and post the photos online. The proceeds from whatever the families order will be donated to local charities.
He has not decided yet what those charities will be, and has asked his Facebook followers for suggestions on charities that are doing extraordinary work.
"I really want to focus on an organization that's doing something really outstanding during this crisis," he said. "Somebody that's going above and beyond. We've got so many worthy charities in this area."
Baumgartner is in the Walden neighborhood in Silver Spring Township where most houses have porches.
"The goal would be to have families assemble on their porch and I'll either be on the sidewalk or out in the street, depending on which lens I use," he said.
He anticipates that he won't be far enough away to need a megaphone to give directions to the families while photographing the portraits.
There's no way he can cover the whole region, so he plans to target his neighborhood through social media while calling on other area photographers to do the same thing in their neighborhoods.
The photographers would post about their work using the hashtag #TheFrontStepsProject.
Baumgartner said the portrait sessions give families who are feeling a little confined something to do.
"This is a good opportunity to get out, do something fun and have a memory to look back on when we're all through this," he said.
Concerned about COVID-19?
Sign up now to get the most recent coronavirus headlines and other important local and national news sent to your email inbox daily.