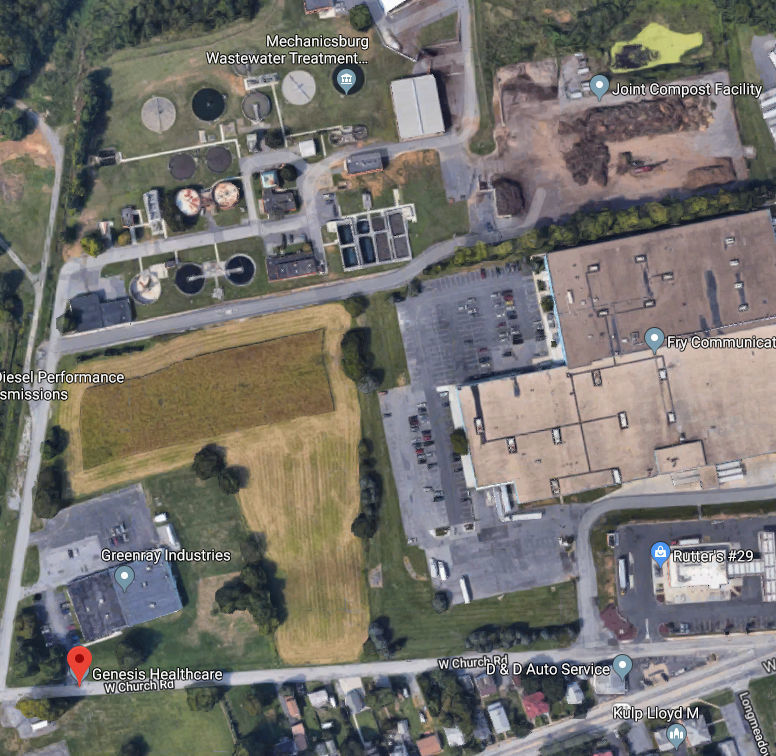 A brief, localized storm Tuesday packed a major punch in Mechanicsburg, with strong winds causing downed trees and major property damage.
Mechanicsburg Borough Manager Roger Ciecierski said there were no known injuries from the storm. However, a fallen tree punched a hole in the roof of the Mechanicsburg Area Senior Center on West Portland Street, he said. Church Road remained closed as of Wednesday morning because of large trees on the road between the borough's wastewater treatment plant and Rutter's.
Ciecierski said he was watching the weather radar and could see rain was moving in from Carlisle, but didn't expect the intense storm that suddenly developed over the borough around 5:45 p.m.
"It was raining from every direction," he said. "I have a screened in porch, and it was coming in from all three sides of the screened-in porch."
You have free articles remaining.
The National Weather Service received damage reports consistent with winds in the 60-65 mph range, meteorologist Aaron Tyburski said.
"It was just a weird, weird storm," Ciecierski said.
He thanked borough staff and the borough fire and police departments for their efforts during and after the storm Tuesday night and Wednesday.
Cumberland County neighborhoods appeared poised to receive storms with heavy rain again Wednesday, as the remnants of former Hurricane Barry cross the region.
A dangerous heat wave is expected for the weekend, with heat index levels as high as 110 degrees in the forecast.
Daniel Walmer covers public safety for The Sentinel. You can reach him by email at dwalmer@cumberlink.com or by phone at 717-218-0021.