Mechanicsburg schools will open two weeks later than originally scheduled for the 2020-21 school year as the district continues post-COVID pre…
A group of local activists, including many current or former Mechanicsburg high school students, held a rally in the borough Saturday night wi…
The ongoing building expansion project at Elmwood Academy in the Mechanicsburg Area School District is will become even bigger.
St. Peter Lutheran Church donates fresh vegetables grown on church grounds to New Hope Ministries
Tired of taking that takeout food home? Mechanicsburg is offering a way to dine outdoors while still allowing customers to keep their social d…
Mechanicsburg Area School District officials are considering a project change order that would add more classrooms to a building addition alre…
Jack Winchell recently submitted his resignation after serving 14 years on the board.
Holden Shirley logged more than 50 miles on his bike and raised a total of $4,229 for No Kid Hungry.
The proposed 2.6% increase meets the state's index set for the district for the year that runs from July 1, 2020, to June 30, 2021.
Silver Spring Township announced a number of actions its board of supervisors has taken recently, as well as noted that township crews continu…
To say Julie Nightwine's four years at Stevenson University studying nursing and winning four straight volleyball MAC championships was hardly…
The property includes a farmhouse built in 1855, a guest house, 12-stall bank barn, 13 paddocks and corrals and additional outbuildings
"Fan-Tastic Virtual Voyage 1," featuring interviews with artists and live music, will be broadcast live from 7-9 p.m. Friday at www.BrainVesse…
The joint compost facility serving Silver Spring Township and Mechancisburg Borough residents reopened Thursday with new traffic patterns and …
The Jubilee Day cancellation joins a growing list of summer festivals that have been called off, including Carlisle's Summerfair, Boiling Spri…
Updated figures presented on Tuesday night during a virtual district Finance/Facilities Committee meeting projected high school enrollment at …
The Mechanicsburg Area School District is moving closer to a possible real estate tax increase of 3.1% for next year.
Restrictions on large gatherings went into effect only a few weeks into the season of Lent, prompting church leaders to develop new ways of co…
Carlisle's Stations of the Cross has been canceled and Mechanicsburg's Good Friday Prayer Walk has been modified due to the coronavirus.
Norfolk Southern plans to repair the railroad on North York Street/Route 114 near the intersection with West Main Street in Mechanicsburg. The…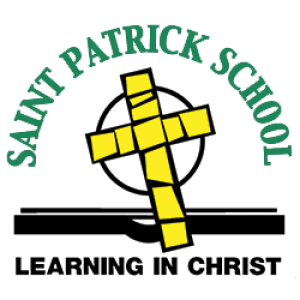 Giesswein Plastic Surgery
Taking a cue from a Boston-area photographer, Roger Baumgartner is offering front porch portrait sessions from a safe, socially distant vantage point.
Aldi has postponed its grand opening for the Carlisle Pike location in Silver Spring Township.
As it looks now, a bucolic intersection in Upper Allen Township could be on its way to becoming a local hot spot for new development.
The agencies face an uncertain future as fundraisers are canceled while need is expected to rise.
Plans at Broad Street are to build a single-story addition comprising four regular classrooms, one open collaborative-style classroom, dedicat…
Fire crews responded to the fire on the 300 block of Hemlock Road around 3 a.m.
Students at Cumberland Valley High School worked with Capital Area Transit to create bus advertisements that recall the story of civil rights …