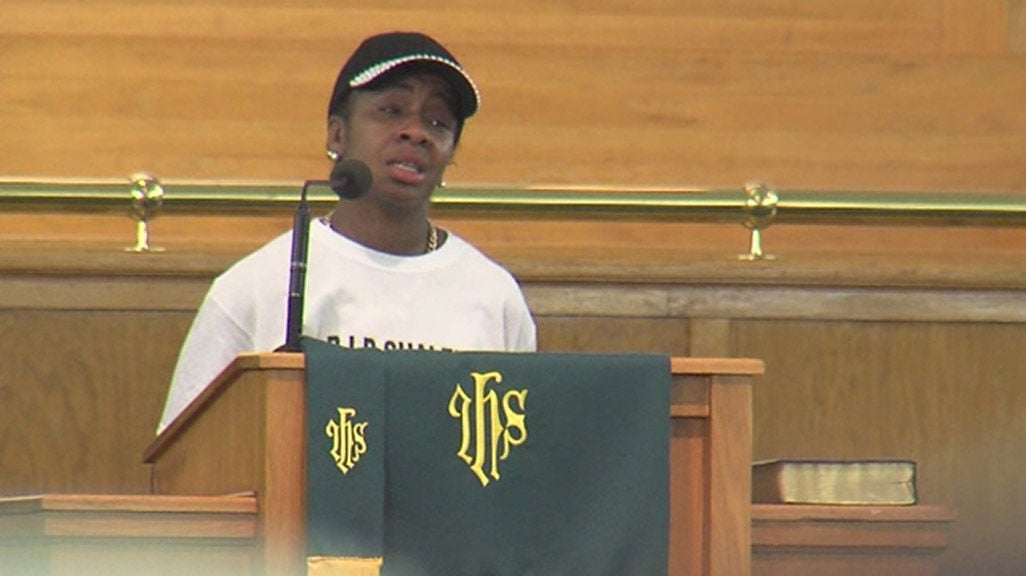 HARRISBURG – Court records show a man shot and killed by police Sunday made previous threats to his mother and that she had filed for a Protection from Abuse order against her son.
In the court document obtained by ABC27 News, Kim Thomas wrote that her son, 20-year-old Earl Pinckney, pulled a knife and "poked" her in December. When she yelled for someone to call 911, she wrote that Pinckney slammed her into a wall and hit her in the face.
A criminal complaint filed two days earlier shows police charged Pinckney with simple assault and terroristic threats. Investigators wrote that Pinckney had hit his mother, pulled a kitchen knife on her, and threatened her life. He also was charged with theft for allegedly stealing his mother's cellphone.
He pleaded guilty and was sentenced to a year of probation.
Thomas said Pinkney was angry over charges filed in August when police wrote in a complaint that he broke three windows out of her car. He pleaded guilty and was sentenced to three months of probation.
Court records additionally show Pinckney was charged after two previous incidents last year. In February 2015, a complaint alleges he was fighting with people inside his home. He pleaded guilty to disorderly conduct.
In July 2015, a criminal complaint alleges Pinckney threatened his mother and others, but charges including terroristic threats were dismissed.
Thomas has said in media reports that Pinckney had bipolar disorder and police were aware of the diagnosis. During a protest Monday evening outside the Governor's Residence, she told the crowd that police should've handled her son better and that she had everything under control.
ABC27 could not confirm that Pinckney had been diagnosed with bipolar disorder. Court records indicate, however, that he was ordered to seek mental health treatment after he pleaded guilty to the December assault in May.
Dauphin County District Attorney Ed Marsico said Pinckney had a knife to his mother's throat Sunday night when officers entered a second-floor bedroom in the family's home on the 2300 block of Green Street. He said one officer fired a single shot that struck Pinckney after he refused orders to drop the knife.
"In this case, the threat was not to the officer himself but to somebody else and whether the use of deadly force was justified to protect others," Marsico said during a news conference on Monday.
The family later said in a statement that they disagree with statements Marsico made during the press conference. They said the statements "directly contradict the eyewitness account of a family member who was at the scene prior to, during, and following the shooting."
Thomas spoke during a Tuesday night community event at Goodwin Memorial Baptist Church regarding her concerns over the shooting. She spoke for 45 minutes and said she hopes the investigation will reveal what happened. She denies official accounts of the shooting.
"Even though we had problems, my son never wanted to kill me," she said. "If so, I would have been dead a long time ago."
Thomas said she hasn't had a good night's sleep since the death of her son. She said she does not want another family to go through her ordeal.
"Everybody out here needs to stick together today, tomorrow, next week, and next year," she said.