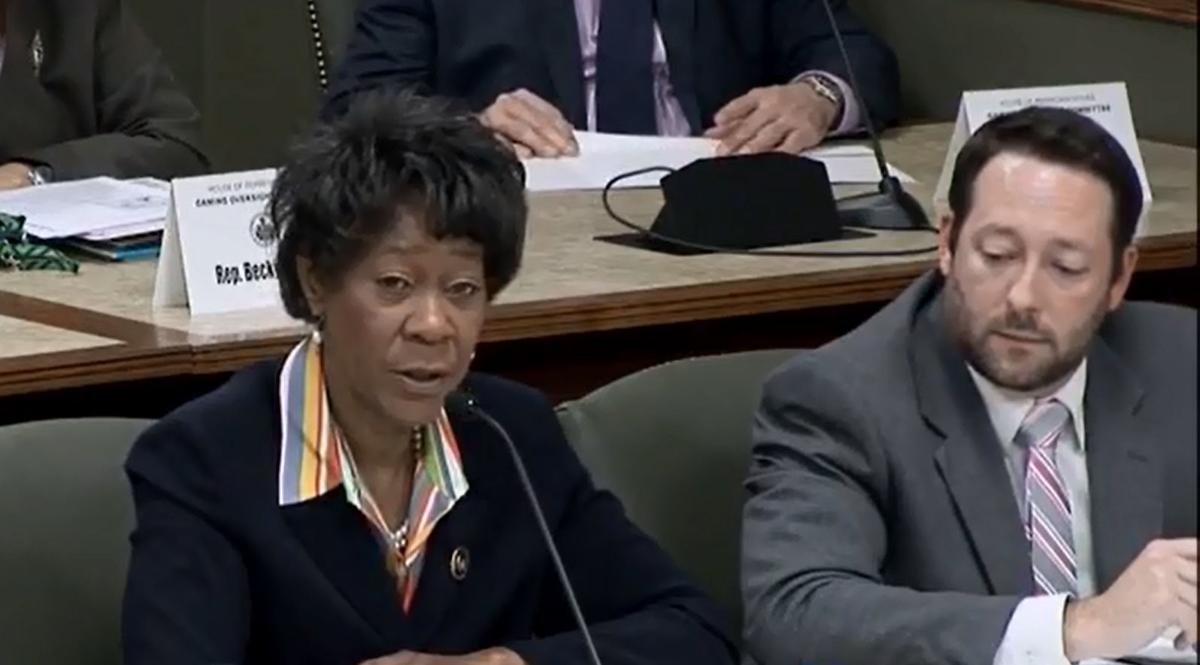 HARRISBURG — The Pennsylvania Legislature traces its roots to 1682.
In those 333 years, a black woman has never served in a leadership position — not in the House or Senate — until now.
"Good afternoon, everyone, I'm state Rep. Rosita C. Youngblood," the Philadelphia Democrat said recently in opening a news conference.
Youngblood is making history. She was recently voted caucus secretary, a leadership position, by her House Democratic colleagues. It is certainly an accomplishment for the legislator, and perhaps an embarrassment that it's taken so long in the state.
"Considering Pennsylvania is a northern state, and lawmakers in Mississippi and Alabama, and even the majority leader of Illinois, she wrote a letter to me," Youngblood said. "They can't believe this is the first time in the history of Pennsylvania. I said, 'You have to understand Pennsylvania is a very conservative state.'"
As caucus secretary, Youngblood must communicate caucus policy and its agenda to members. She'll also deliver a strong message about the legislative gridlock that's gripped the Capitol in recent years.
"It's because people stop talking to each other. People have their own agenda, and they could care less about some of the citizenry. All they care about is there own self-interest, and you can't do that," Youngblood said.
It remains to be seen if she can move mountains in the Legislature, but she'd like to rename one in Pennsylvania.
It all started when her grandchildren did a history project on Negro Mountain and asked if she'd heard of it.
"I said, 'No, there's no Negro Mountain, not in Pennsylvania,' and they said, 'Oh, yes there is,'" she said.
Mount Davis in Somerset County is Pennsylvania's highest point. It's in the Negro Mountains, named for a black man who was killed protecting white settlers from Native Americans in the 1700s. They honored him by calling the place the Negro Mountains.
"Nobody uses that word anymore," Youngblood said. "It's outdated. Who uses negro anymore? It had its place in time, but not anymore."
This is Youngblood's time, perhaps overdue, and she promises to make the most of it.
"I intend to do a good job. I have no pressure upon me to do a good job, but I will," she said. "I will succeed at this, not only being the first African-American woman, but being a woman in leading the caucus in a new direction."