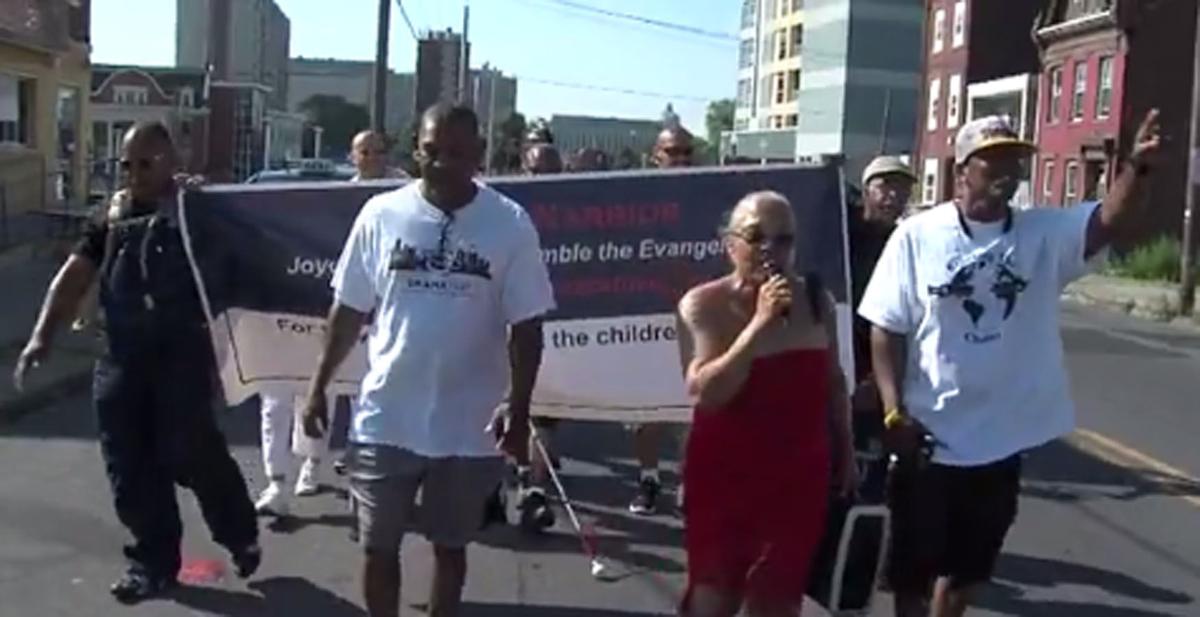 HARRISBURG – A group of people joined hands outside the Bethesda Mission Saturday morning and then marched on the streets against crime and violence.
"I'm no longer that drug dealing, drug using, womanizing, egotistical, materialistic, manipulating monster that I once was," said Butch Coleman, a participant.
Coleman was in prison back in 2010 but now marched along North 6th Street, so others could learn from his mistakes.
"Change is a must for our youth, and me being a product of violence in these streets, a part of this problem that I've caused, I'm here to be part of the solution," Coleman said.
About a dozen people marched in Harrisburg. Their numbers were small, but they hope to bring about big change.
"There's a cancer that's plaguing our city, our country, and our state, "Pastor Darryl Taylor said. "We want to break that chain because if a cancer starts in one area, it's going to spread, and the whole body will die."
Coleman's son followed in his old ways, but he hopes to inspire new change.
"Our parents need to stand up and stop turning their head to the naked eye of what their children are doing," he said. "I'm one prime example who turned mine in because I love him. I love him that much that I'd rather see him in paddy wagon than in a hearse."