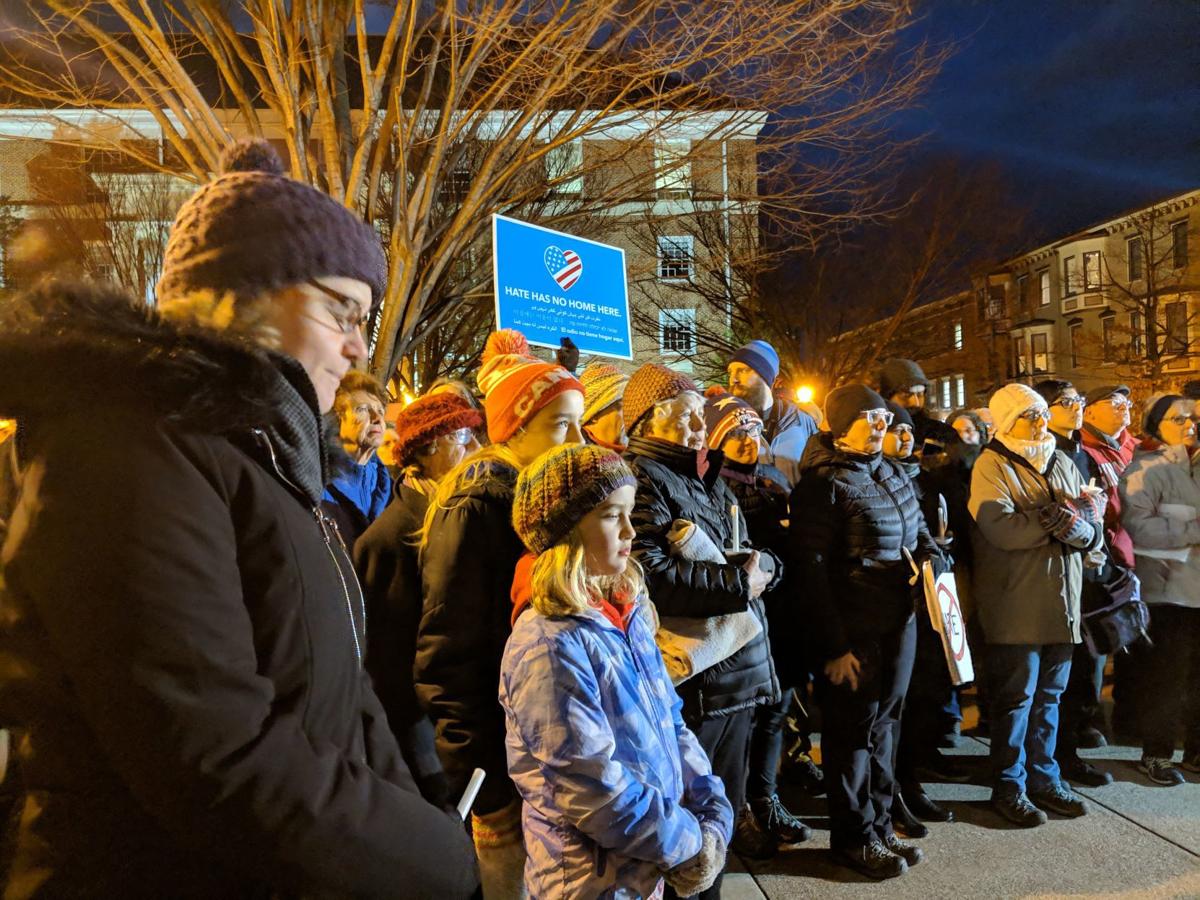 Concerned Carlisle-area residents turned out Tuesday night to begin developing a local response network for hate crimes and other incidents of bigotry, amidst ongoing concern nationwide about such episodes.
Moving Circles and Not in Our Town, two Carlisle community groups focused on anti-hate measures, hosted volunteers from Community Responders Network, a Midstate group dedicated to programming that combats racial, gender and other discrimination.
"It's very important we make it clear that they will not get a foothold in our town," said Marcia Berry, one of the founders of Moving Circles, regarding hate groups.
A Carlisle-based anti-hate organization would fulfill the same basic role as CRN by providing educational programs in the community and schools, and also forming a group of responders to provide support to those who have been impacted by specific incidents of hate, Berry said.
Doing this requires a great deal of organization and dedication, CRN members said.
"We are there to present a substitute," said Aaysha Noor, a CRN activist. "What can you do to direct the attention away from negativity and hatred and toward unity?"
CRN started after Sept. 11, 2001, when cases of discrimination against Muslims soared, members said. In the lead-up to the 2016 election, with rhetoric surrounding immigration becoming increasingly heated, the group re-doubled its efforts.
"2016 was a very vital, fast-paced, energetic year for CRN," said member Saima Mumtaz, including expanding the organization's reach to "have at the table the people who were being affected by the election cycle."
On a national scale, the 2015-17 period saw a noticeable uptick in hate crimes, with such offenses rising about 11% even after adjusting for changes in the number of law enforcement agencies participating in the FBI's hate crime reporting system, according to an analysis published by California State University.
More participating agencies are reporting at least one hate crime, indicating the issue may be broadening in geographic scope. Incidents are also moving away from bias against Muslims and more toward African-Americans and Latinos, according to FBI numbers.
"In general, people just really like to get that feeling that they're participating in a movement in the same way that those before them in Carlisle did," - Michael Smith
You have free articles remaining.
Locally, the freshest thing on attendees' minds Tuesday was likely the distribution of Klu Klux Klan flyers in Carlisle a year ago.
Mumtaz highlighted the success of a CRN program called "American Stories," in which community members from minority groups speak about their experiences in local school districts. A similar program brings minority leaders and law enforcement together.
The program has reached over 400 students in five schools, and CRN saw an "instant connection" with the students, Mumtaz said.
"It was about showing kids that it's OK to be different, that there's a power to it," Mumtaz said.
The Square has become a central meeting place, in part, because the rights to freedom of speech and assembly are guaranteed in the First Amendment.
The group also directly assists those who have faced hate, helping to relocate a black family in York who had a cross burned on their lawn, and assisting a refugee family in Steelton who had faced persistent harassment.
"We reached out to the family and also reached out to the offenders," CRN member Claude Phipps said.
Vigils, rallies and other community events following high-profile hate crimes, such as the Tree of Life synagogue shooting in Pittsburgh, also help raise awareness and serve as a deterrent to future acts of hate.
"Make somebody aware of it. It'll never be addressed in silence," Phipps said.
Several dozen Carlisle-area residents attended Tuesday's panel at the Cumberland County Historical Society, a strong turnout for a community of Carlisle's size, CRN organizers said.
"Just getting in the room with like-minded people is a big step," Berry said.