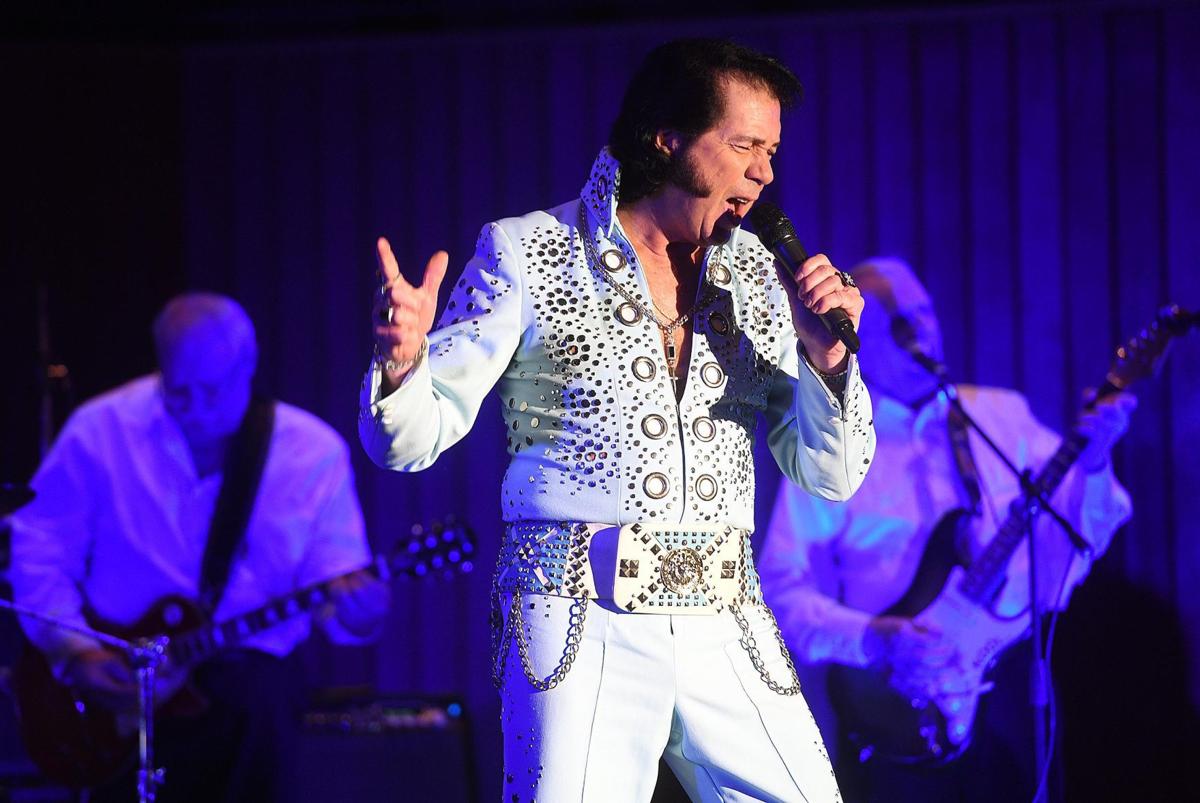 First Night Carlisle's all-volunteer board plans a fundraising concert for November.
The board announced in July it would take this year off from hosting the New Year's Eve event in downtown Carlisle in order to rebuild and restructure the nonprofit organization.
"First Night is a long-standing tradition in the Carlisle community that we are committed to keeping strong," said Amy Routson, First Night Carlisle director.
First Night Carlisle's all-volunteer board on Wednesday announced it is taking a year off from offering the New Year's Eve event in downtown C…
The board voted to spend time building up reserves and volunteers rather than trying to host an event that it deemed was not "fiscally prudent" this year, the organization said in a news release.
That process starts with a fundraising concert from Brad Crum, a local Elvis Presley impersonator, Nov. 16. "An Evening with Elvis, a First Night Carlisle Fundraiser" will run from 7 to 10 p.m. at the Anita Tuvin Schlecter Auditorium on the Dickinson campus. Crum will play three 45-minute sets.
Tickets to "An Evening with Elvis, a First Night Carlisle Fundraiser" are $15. E-tickets are on sale online now by visiting the event on the First Night Carlisle Facebook page or through Eventbrite. Paper tickets will be on sale at the M&T Bank at 1 W. High St. in Carlisle starting Monday.
Board member Tracy Clements, who is in charge of performances and venues for First Night, said she contacted Crum to tell him of the group's decision, and he immediately offered his services to help with a fundraiser.
You have free articles remaining.
"Brad has a big following in the area and has been a crowd favorite at First Night for many years. We're thrilled to host a concert featuring him and his band," Clements said. Crum recently added a horn section to his tribute band.
The First Night Carlisle board said they encourage people to attend the concert dressed as their favorite era Elvis and take part in a lookalike contest during intermission. Light refreshments also will be available for purchase.
Part of the reason for the board's decision to take this year off is the drop in attendance, which the organization said was due to unfavorable weather.
"Last New Year's Eve was very rainy and the year before was frigid. That doesn't encourage a lot of people to leave the house and stay out until midnight, no matter how good the entertainment and fireworks," Routson said. "As a result, our button sales have been way down the past two years, and we've been forced to dip too far into our reserve."
First Night Carlisle is funded by a mix of business sponsors, individual patrons and sales from student-designed buttons, which give participants access to entertainment throughout downtown Carlisle.
The group said the varying revenue from button sales hasn't helped to cover the costs of performer contracts, event insurance, street closures, fire police and other emergency personnel, advertising and button printing, with last year's costs totaling around $36,500. The group said last year's performance budget was cut significantly, though that could not overcome poor button sales.
First Night seeks new board and committee members for fundraising and development, performance and venues, logistics, volunteers, social media, hospitality/food court, advertising and public relations, and the program.
Anyone interested in being involved with First Night Carlisle as a sponsor or board/committee member can message the group's Facebook page or email the group at firstnightcarlisle@gmail.com.