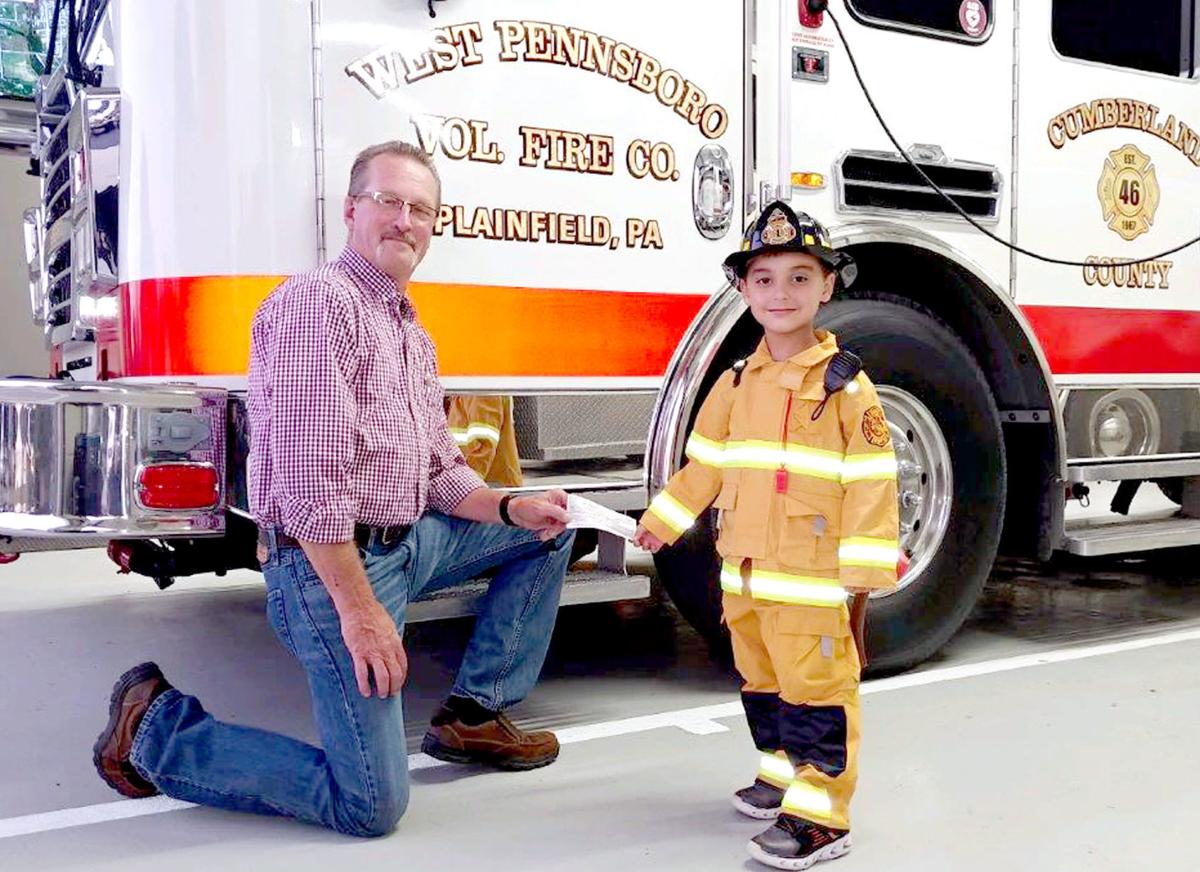 Levi Hawk Raymond loves fires.
He loves throwing sticks into the fire pit during a campfire and, often, wants to put out the fire.
His mother, Sherry Raymond, has no idea where he got his love of fires and extinguishing them, though she suspects it has something to do with the children's cartoon, "Paw Patrol."
The Sentinel takes a Closer Look at an annual summer tradition in Cumberland County — fireman's fairs.
So it isn't surprising that Levi wants to be a firefighter when he grows up and told his mother that he wanted a fire truck for his birthday when he turned 4 on Sept. 16. Though others told Sherry it wasn't likely the fire company would do it, she thought it wouldn't hurt to ask, so she stopped in to do just that.
And they said they could make it happen.
"I thought that it was so nice that he would do that for Levi," Sherry said.
You have free articles remaining.
On the day of the party, Levi made a wish, blew out his candles and, moments later, the fire truck appeared. He was concerned at first because he thought there was an emergency, but that concern turned to excitement when he realized the fire truck was there for him.
Soon, though, it was Levi's turn to surprise the fire company.
If any other vital public safety group had to rely on meat raffles, carnivals and bingo nights to raise money for life-or-death services, ther…
Among the gifts he received on his birthday was a card with $50 inside. Levi asked if he could give it to the fire company.
"He's a very big-hearted kid. He always wants to give away his stuff," Sherry said.
For example, he once asked his parents if he could give a toy he was finished playing with to kids in the hospital.
Sherry said she texted the fire chief and Levi dressed up in his firefighter outfit to take the donation, which Sherry matched with an additional $50, to the fire company.
Deputy Chief Wayne Myers thanked Levi for his "unselfish donation" on behalf of the fire company.
"His caring support and love for the fire community is more than admirable for a boy his age," he said.