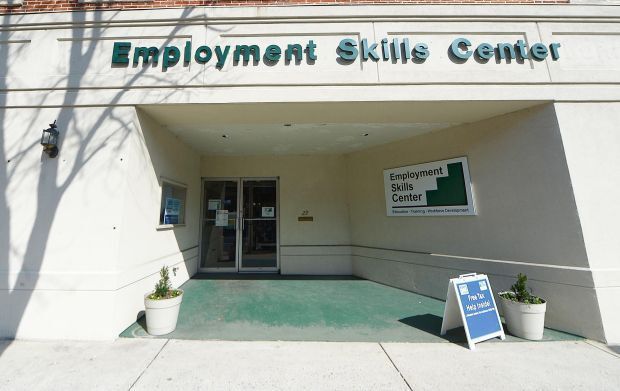 Employment Skills Center will launch a new initiative this month that's aimed at preparing women and girls for the workplace.
"This is a completely new opportunity that we have. We haven't done anything quite like this before," said program coordinator, Kathy Williams.
A number of women attend programs at the Employment Skills Center, but the center has never had programming specifically tailored for them, Williams said. Former executive director Margaret Weitzel, who now assists with development, saw the grant opportunity as a way to branch out in the center's programming.
Applications for the program are due by Saturday. The first cohort begins classes on April 12, and a second cohort will start during the second week in May.
To apply or for more information, people should contact Employment Skills Center at 717-243-6040 or visit their website at www.EmploymentSkillsCenter.org.
Success Academy is a multi-week program that includes a series of training opportunities and opens the door to certification programs in customer service, food service, forklift and computer and office skills. Williams said there will also be opportunities for those interested in starting their own business to learn about developing such businesses.
The program, which has classes starting in mid-April and in May, will begin with an intensive soft skills class that teaches effective communication in the work place, team work, professionalism, reliability and other skills that make an individual stand out as a valuable employee, Williams said.
"We find that employers just don't really take time to teach people the things that they expect them to have," she said.
Students going through the program will be able to follow a track that lines up with their areas of interest. Those who are interested in employment will work with the center's community partners and CareerLink to look for jobs while receiving assistance with resumes, cover letters and interview preparation.
Those interested in certifications will move into those training classes, and those interested in starting a business will be trained by those who have gone through the process before. Williams said they would hear from people who can help with a business plan, talk about financing and legal issues or discuss marketing and sales skills.
"It may be more of an exploration than actually launching any businesses. We're not going to be like 'Shark Tank' or anything like that," Williams said.
Williams said The Fund for Women and Girls provided key funding for the program. Additionfunding came from Greater Harrisburg Foundation Upstream, Partnership for Better Health, The Foundation for Enhancing Communities and the Cumberland County Housing and Redevelopment Authority/Carlisle Borough Community Development Block Grant Program.
The center has partnered with community organizations like Hope Station, Professional and Educational Empowerment Center (PEEC) and YWCA Carlisle to assist with the program and Project SHARE will also be a presenter.
"This is a completely new opportunity that we have. We haven't done anything quite like this before."

— program coordinator Kathy Williams