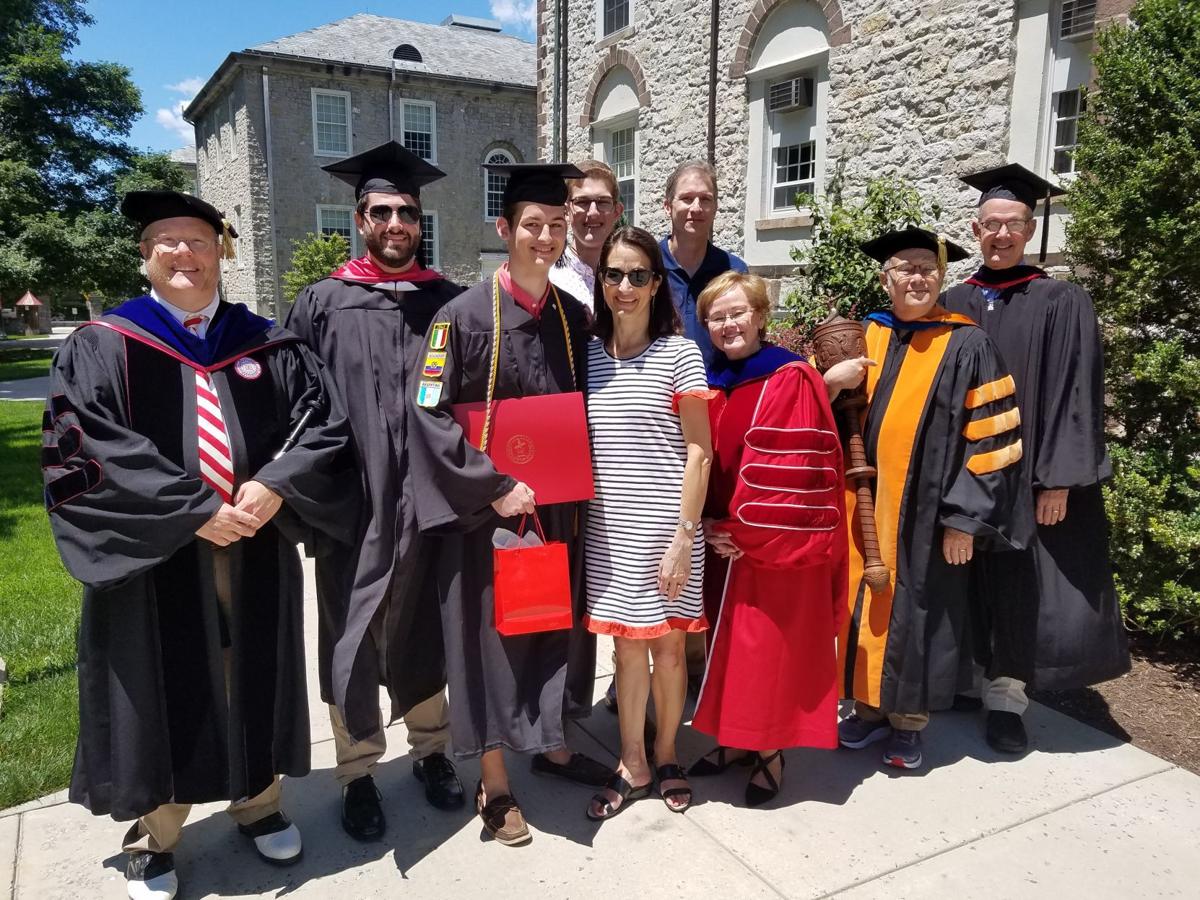 A Dickinson College graduate who missed his commencement ceremony due to a hospitalization got a surprise on Saturday from his alma mater.
David Swenson, a native of Simsbury, Connecticut, was able to take his first post-graduate steps and get his diploma courtesy of a special ceremony organized by the college and Swenson's mother, Laura Harrison Swenson, who graduated from Dickinson in 1985.
Dickinson hosted the special graduation ceremony at Old West, complete with the college president and provost in full regalia, music and a ceremonial gift from the alumni association. Laura Swenson presented her son with his diploma during the ceremony.
David Swenson graduated with a bachelor's degree in international studies and music, and received the Fulbright Scholarship. He will spend two years in Spain teaching English.
Be the first to know
Get local news delivered to your inbox!