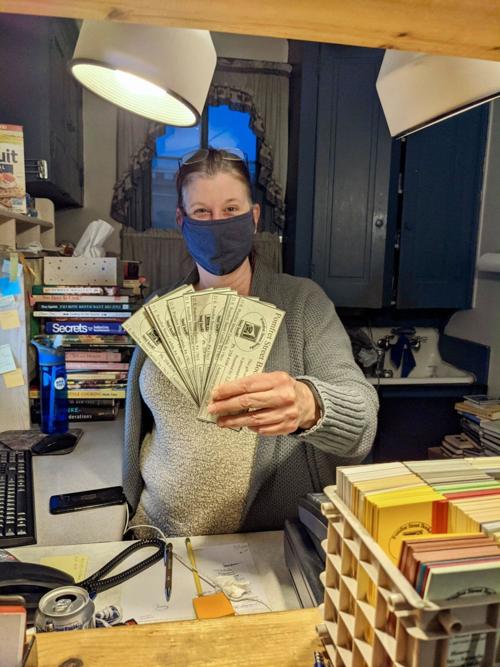 Donations ranging from $5 to $600 have helped Destination Carlisle raise $16,923 to put back into downtown businesses through its "S.O.S: Save our Smalls" initiative.
Destination Carlisle president Stephanie Patterson Gilbert said the entire amount has been raised without corporate sponsors or donations.
The program launched Dec. 28 with the goal of raising $20,000 that would give Destination Carlisle the funds to make $300 purchases of gift cards or products at 65 local businesses. The projects and gift cards are then donated to front-line workers or local charities.
Gilbert said the organization can help 56 small businesses with the funds raised so far. It has already made 42 purchases, which put $12,600 back into the local community.
In its effort to honor front-line workers, the organization has delivered:
158 cookies and cupcakes to UPMC Pinnacle
42 gift cards to Cumberland Goodwill EMTs
140 gift cards to Cumberland Crossings Assisted Living
200 gift cards to Sarah Todd Memorial Home
158 gift cards to Thornwald Home
75 boxes of chocolates to Manor-Care Rehabilitative Center
$600 in gift cards to Community Cares
285 gift cards to Claremont Nursing & Rehabilitation Center