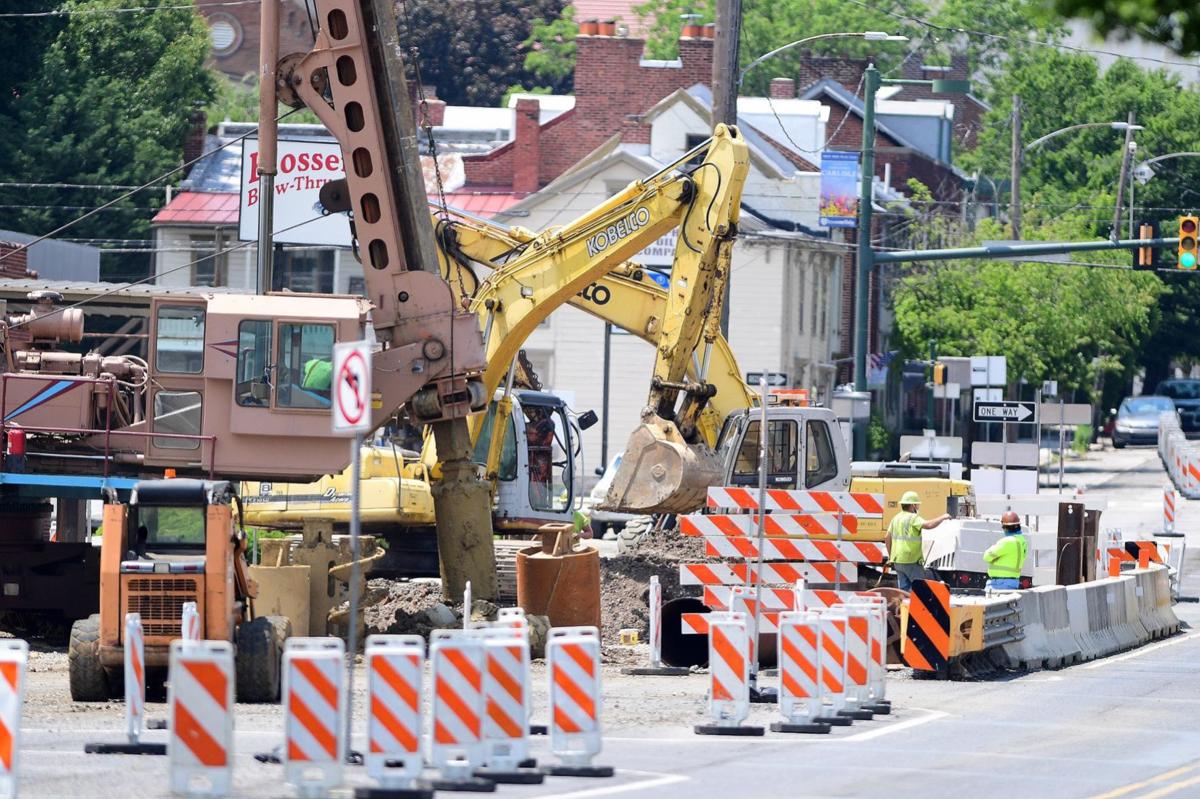 A project to replace the bridge that carries High Street over LeTort Spring Run in Carlisle won't be finished until fall 2021.
The project, originally anticipated to be finished in November 2020, lost about 50 calendar days when construction projects were shutdown in response to the COVID-19 pandemic, said PennDOT spokesman David Thompson. Work had been scheduled to resume after a winter break in mid-March, around the same time the shutdown went into effect.
Thompson said work on phase one of the project resumed on May 4.
Crews are working on the new drainage structures that will be installed in this phase and performing pre-drilling for steel piles to be driven for the bridge abutment foundations, Thompson said.
Foundation work will continue through June and into early July.
The work will be done during daytime with no night shift work anticipated, Thompson said. Construction should have a minimal effect on traffic during working hours.
The phased project is expected to complete phase one in this construction season with phase two following in 2021.
The project is also limited due to its location above the stream. Restrictions prohibit stream work from being done between Oct. 1 and April 1 due to the nature of the stream and the trout spawning times.
Drivers should expect to see temporary traffic patterns in place over the winter.
Crews began working in the spring of 2019 to remove the existing two-span concrete T-beam bridge and replace it with a two-span prestressed concrete spread box beam bridge. The project also involves the installation of erosion and sediment control measures, drainage work, roadway approach construction and new guard rails, signs and pavement markings. Work is being performed by McAlisterville-based Jay Fulkroad & Sons Inc.
This section of East High Street averages 17,750 vehicles per day, according to PennDOT.
Be the first to know
Get local news delivered to your inbox!