From essays to a shadow box to a clay sculpture, students in the Carlisle Area School District found creative ways to explore the idea of Martin Luther King Jr.'s "Beloved Community."
The students will be recognized for the efforts at the 31st Annual Rev. Dr. Martin Luther King Jr. Commemoration Sunday. The event begins at 2:30 p.m. as participants meet outside St. Paul's Evangelical Lutheran Church at the corner of West Louther and North West street in Carlisle.
Participants will start the march from the church to the Old Courthouse on the Square at 2:45 p.m. A celebration program will begin at the courthouse at 3 p.m.
A 4 p.m. service will follow at St. Paul's. The service features keynote speaker Rev. Brian A. McClinton, lead pastor, Mount Zion Evangelical Lutheran Church in York and Christ Lutheran Church of Starview. Music will be provided by the First Baptist Church of Steelton's choir.
Keely McGeehan, an English teacher at the high school, has been the liaison between the commemoration committee and the student project initiative since 2016.
Each year the students create projects to reflect the theme of the celebration. The theme this year, "The Time is Now for Our Beloved Community," asked students to think of ways to apply the vision of the Beloved Community in practical ways or to take a critical look at those who are members of the community and to examine reasons some are excluded.
Instruction sheets for the project give students the background of the Beloved Community, King's vision for a community in which poverty, hunger and homelessness are not tolerated, all forms of discrimination are replaced by an inclusive spirit and conflict is resolved through peaceful means.
"It's particularly important for students to participate because it indicates they are being reflective about the work that Martin Luther King did years ago and how it still is relevant for them today and how they can still see his actions and his works alive within their communities or maybe how they hope to see that," McGeehan said.
This year, the district saw 45 submissions from students in grades 3-12. Those submissions took the form of poems, essays, infographics, paintings and more, including a clay model of King.
McGeehan said the students turn projects in to the building principals. The school then chooses which projects it wants to highlight at the King commemoration event.
Aaron Carmichael, principal at LeTort Elementary, said several projects were completed at his school, including a shadow box in which the student depicted key features of the community and expressed how King's ideas could affect the community.
Projects like this prompt the students to think about how the local community works and functions, Carmichael said.
"It allows the students to understand their impact on their community," he said.
Different grade levels grasp King's vision according to their understanding at their age-level and projects like these help the students to begin to "embed" King's ideals at an early age, Carmichael said.
"It allows them to develop a level of acceptance and allows them to be open to all people regardless of the differences they may have," he said.
In addition to individual projects, teachers or principals could opt to work on collaborative or buildingwide projects.
That's the track Hamilton Elementary took. Todd Kilmer, literacy coach at Hamilton, said students in grades 2, 4 and 5 participated in a project in which they were paired up with someone they normally weren't friends with. The students then talked about their differences and similarities, which they then depicted in a chart or poster. Some also wrote essays.
The first grade then made a mural with cut-outs depicting pairs of students that included QR codes that could be scanned to connect to the students' projects.
"It was a great way to get them talking and to use some technology," he said.
The exercise builds on Hamilton's status as the most diverse of the district's elementary schools, Kilmer said. Choosing to do a group project allows everyone access to explore the theme for the King commemoration while reinforcing the message that they can be different and still work together.
"We like to have multiple voices represented and multiple opportunities," Kilmer said.
Photos: 30th Rev. Dr. Martin Luther King, Jr. Commemorative March
Martin Luther King, Jr. Commemoration March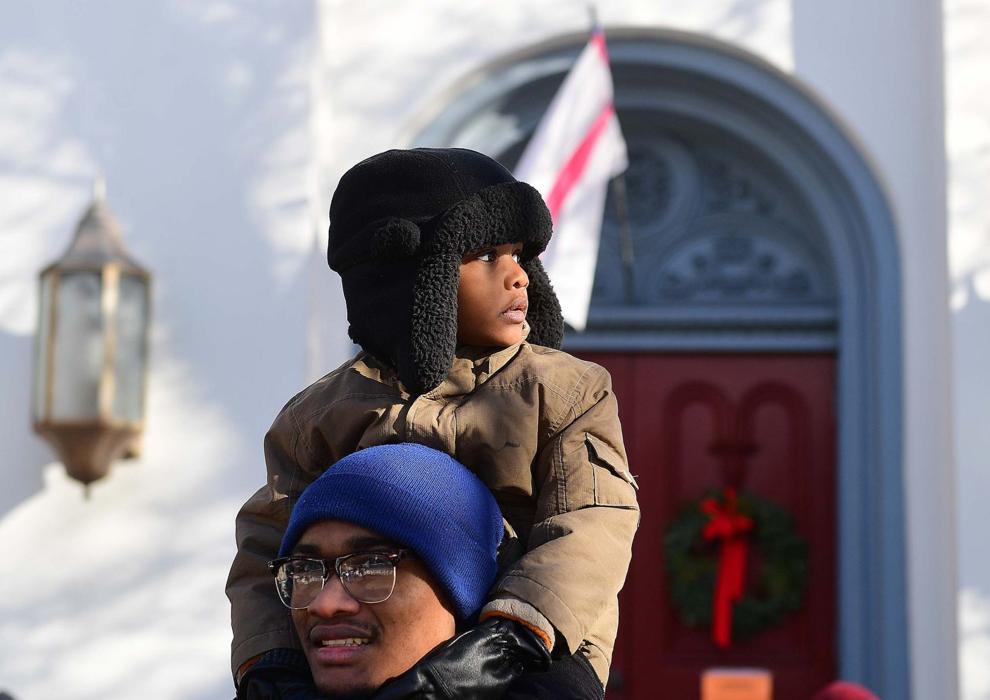 Martin Luther King. Jr. Commemoration March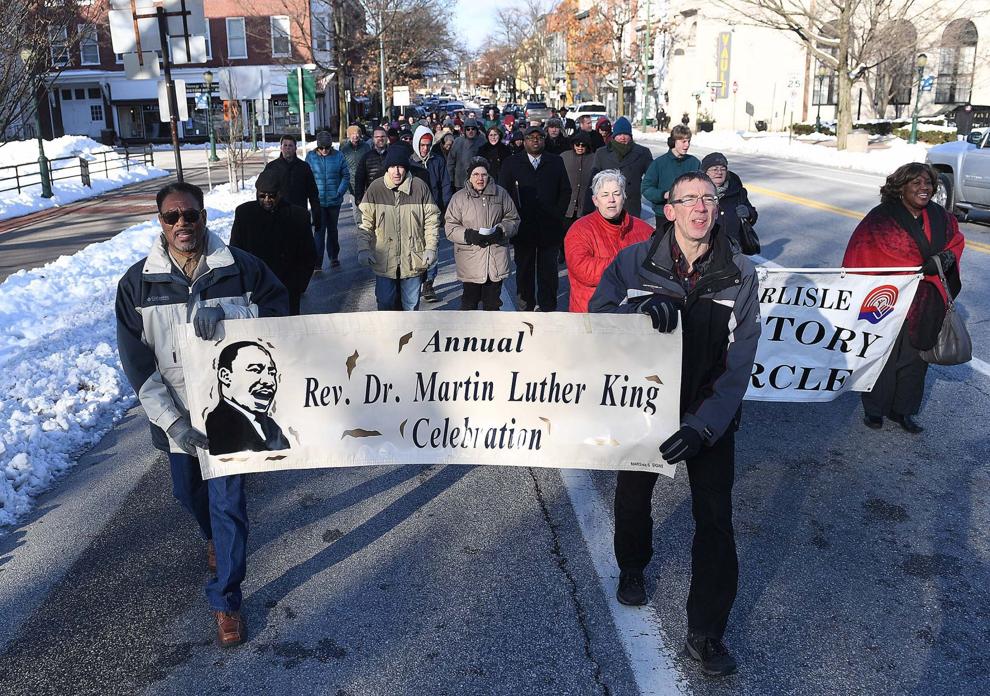 Martin Luther King, Jr. Commemoration March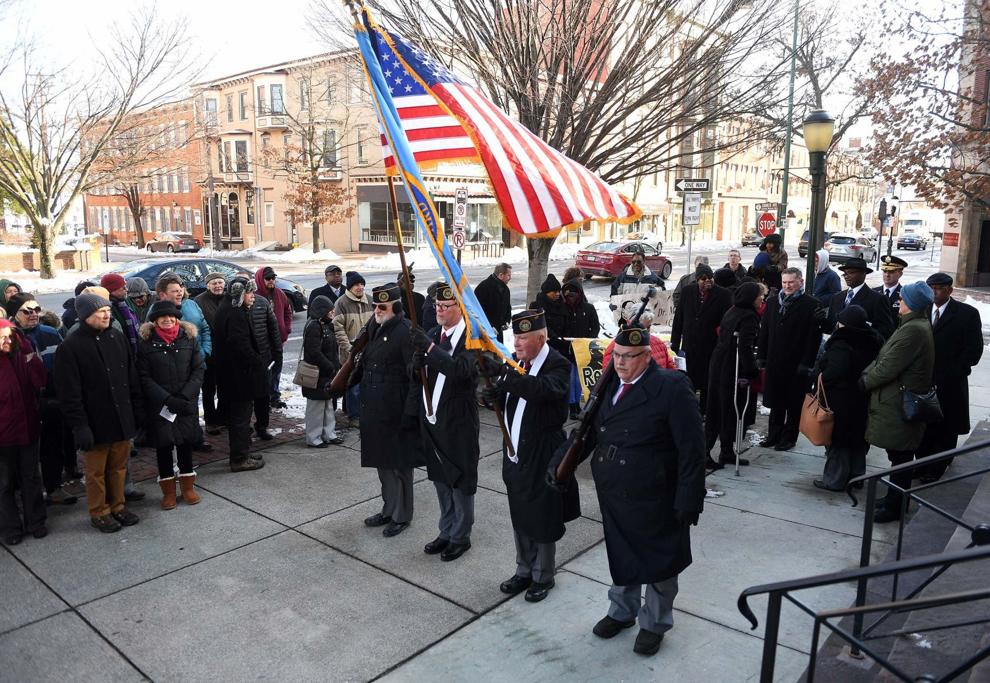 Martin Luther King, Jr Commemoration March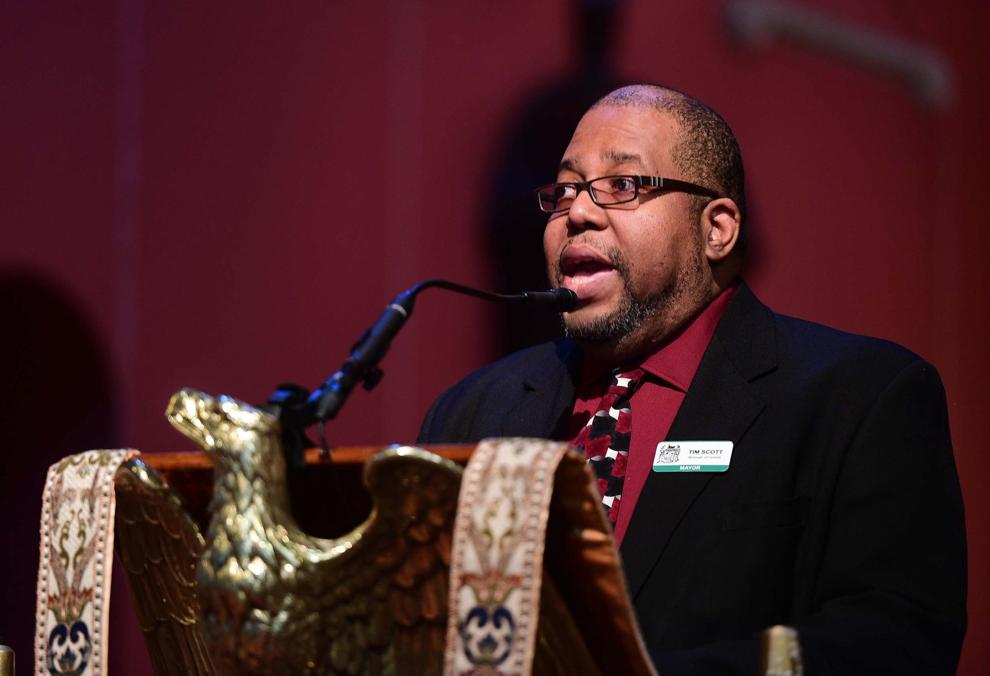 Martin Luther King, Jr. Commemoration March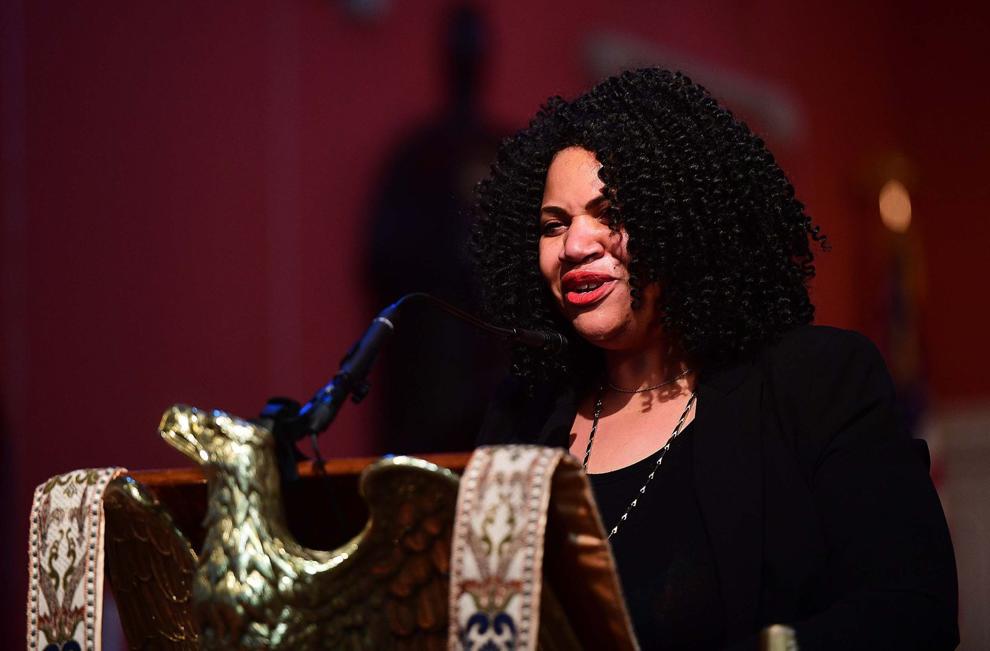 Martin Luther King, Jr. Commemoration March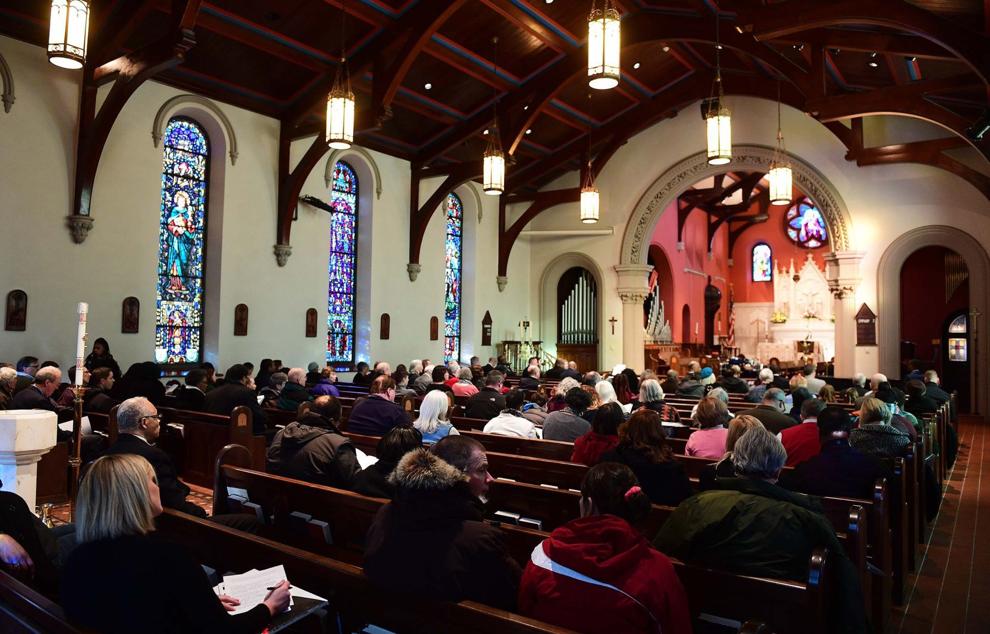 Martin Luther King, Jr. Commemoration March