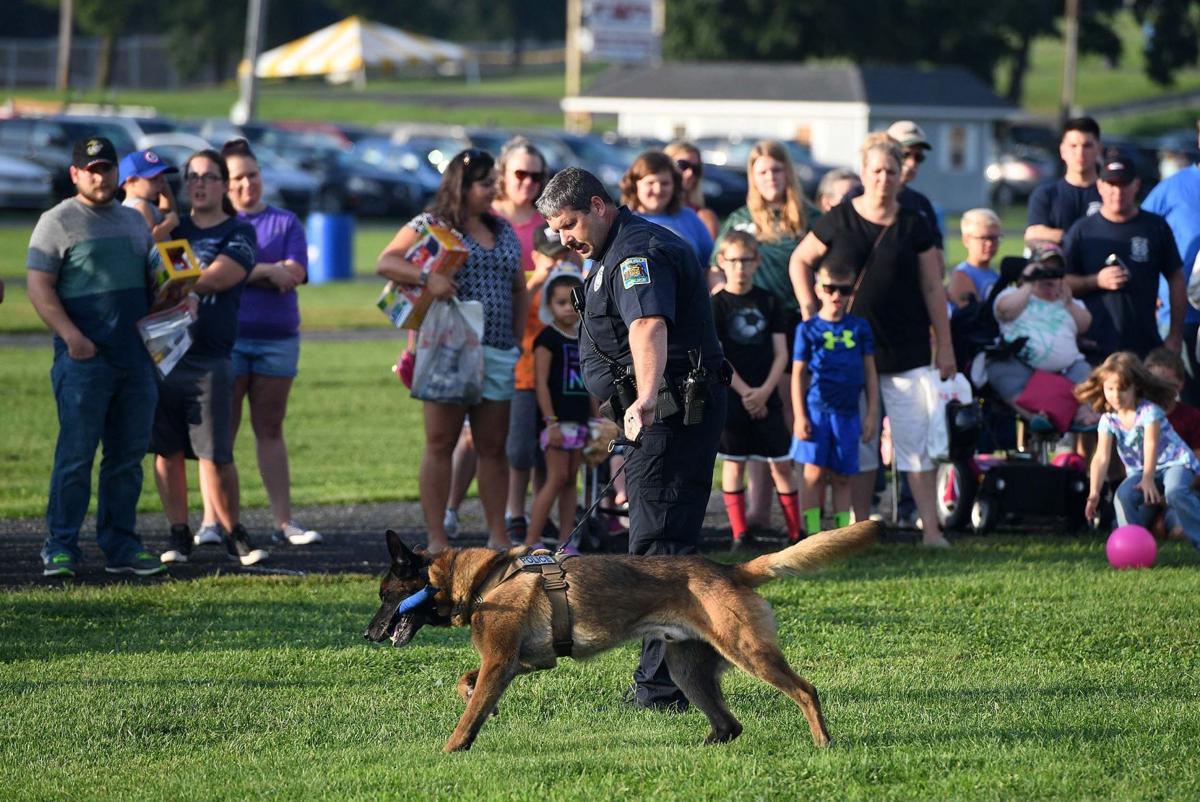 Carlisle Police Department is embarking on a fundraising campaign to bring a new K-9 unit to the department that will honor the memory of one of its own.
The family of former Carlisle Police Sgt. Simon Jackson, who died from non-Hodgkin's lymphoma in 2019, made a donation to purchase the dog, and Carlisle Police Chief Taro Landis said the dog would be named Jackson in his honor.
Landis said the K-9 would be trained to detect explosives and to track people, and would also be featured in community engagement activities to allow the public to learn more about how the department functions.
The new K-9 would not be the same breed as the current patrol dog, Chaos, which is a Belgian Malinois, a breed known for its tenacity and skills, Landis said. The new dog would be of a breed more suited to public engagement activities.
In addition to making connections with the public, Landis said the new K-9 unit comes out of his constant emphasis on safety, especially given the number of events held in town.
"Unfortunately, the times that we are now, we can't afford not to take precautions," Landis said, adding that there have been threats involving explosives in the past.
Landis also said the department responds to reports of missing children and adults several times a week. In a recent case, a 5-year-old made it from West South Street to Parker Street, crossing over College Street, before the child was located. The tracking dog would assist in such searches.
The salary for the K-9 officer who would handle the new dog is already budgeted, so the fundraising would cover the care, feeding and veterinary bills for both dogs. Landis believes that both canines can be supported through the fundraising program and plans to never have to come to the borough council to ask for funding.
"Our plan is to raise that money," he said.
Landis said another donor has offered to buy the car with the specialized insert for the K-9 unit.
Potential fundraisers include T-shirt sales and a program in which businesses can have customers round up their change when making a purchase, with the rounded amount being donated to the department.
The Carlisle Borough Council gave Landis permission at its workshop meeting Wednesday to begin fundraising and accept the donations for the dog and the car.