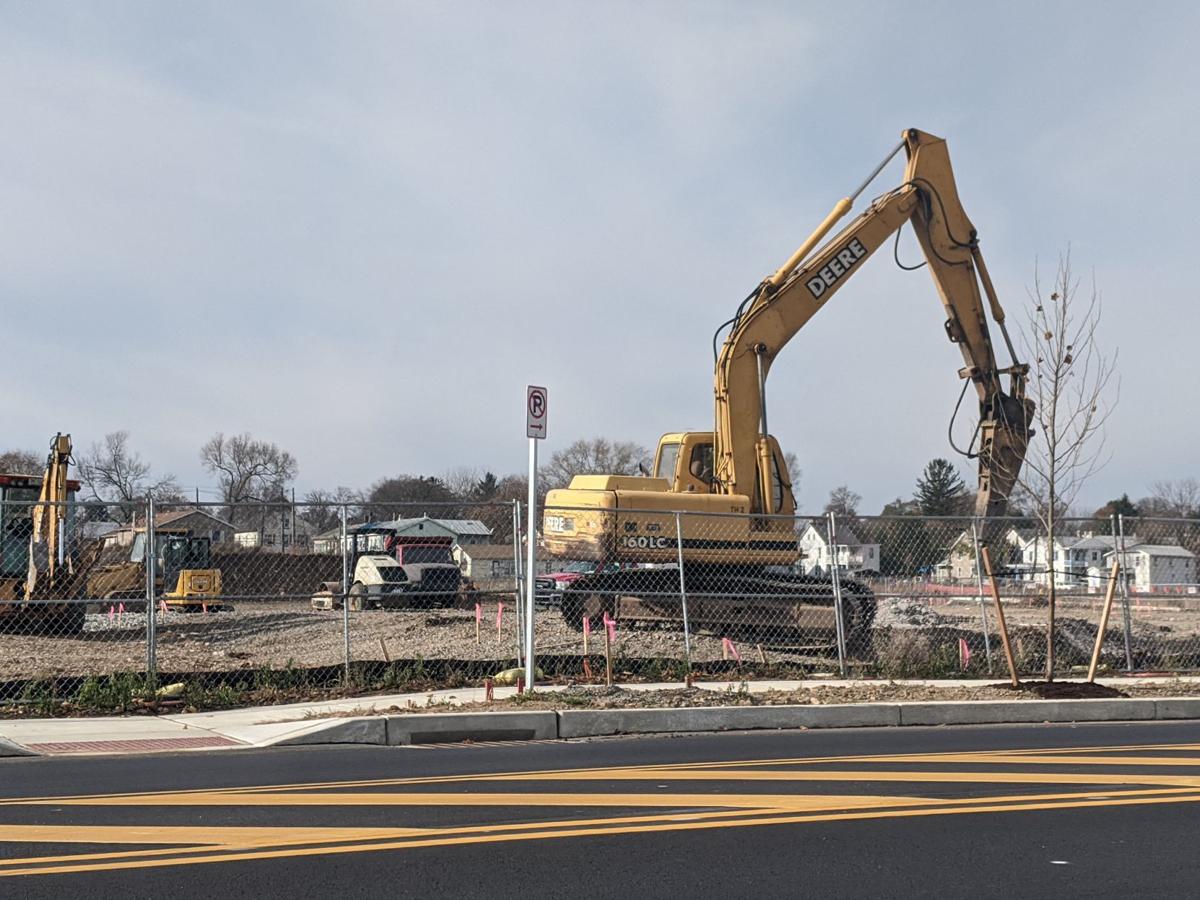 The "car condos" are gone and town houses are on the way at the former Masland/IAC site, which has now been named Northside Village.
Tom Richey, speaking for Carlisle Auto Industries, said the developer of the proposed car condos decided not to move ahead with the project.
The Concours at Carlisle would have brought multicar garages with living spaces above them to the block between the extensions of B and C streets along Carlisle Spring Road.
"We have retrenched, and we have signed a contract formally to sell those two parcels to a town house developer," Richey said.
The 1,751-square-foot town houses would be for sale rather than being offered as rentals and would feature three bedrooms and three bathrooms. Plans call for 50 town houses.
The town house developer is working on a similar time frame as TriCorner Communities, which plans to bring a combination of town houses and stacked flat apartments to the property that are expected to rent for between $1,000 and $1,300 per month.
Richey said TriCorner is slated to bring its plans to the planning commission in February, and they could be in front of the borough council at its March meeting. If approved, construction could start on a large portion of the property in April or May and continue for the next two or three years.
Work continues on the Homewood Suites by Hilton, which Richey said is expected to open at the end of this year or the beginning of next year.
Marcello's still plans to open a restaurant at the site, and Carlisle Auto Industries is working on commitments from a bank and an office user for the remaining space on that lot.
"I can't disclose any of that because it's in negotiations," Richey said.
The updates on upcoming construction comes as Carlisle Auto Industries nears the end of its contract with York Excavating for the site work, which Richey said is nearly complete.
"Finally, after many years of planning and spending money below ground, we're actually going to see something come out of the ground," Richey said.
Be the first to know
Get local news delivered to your inbox!