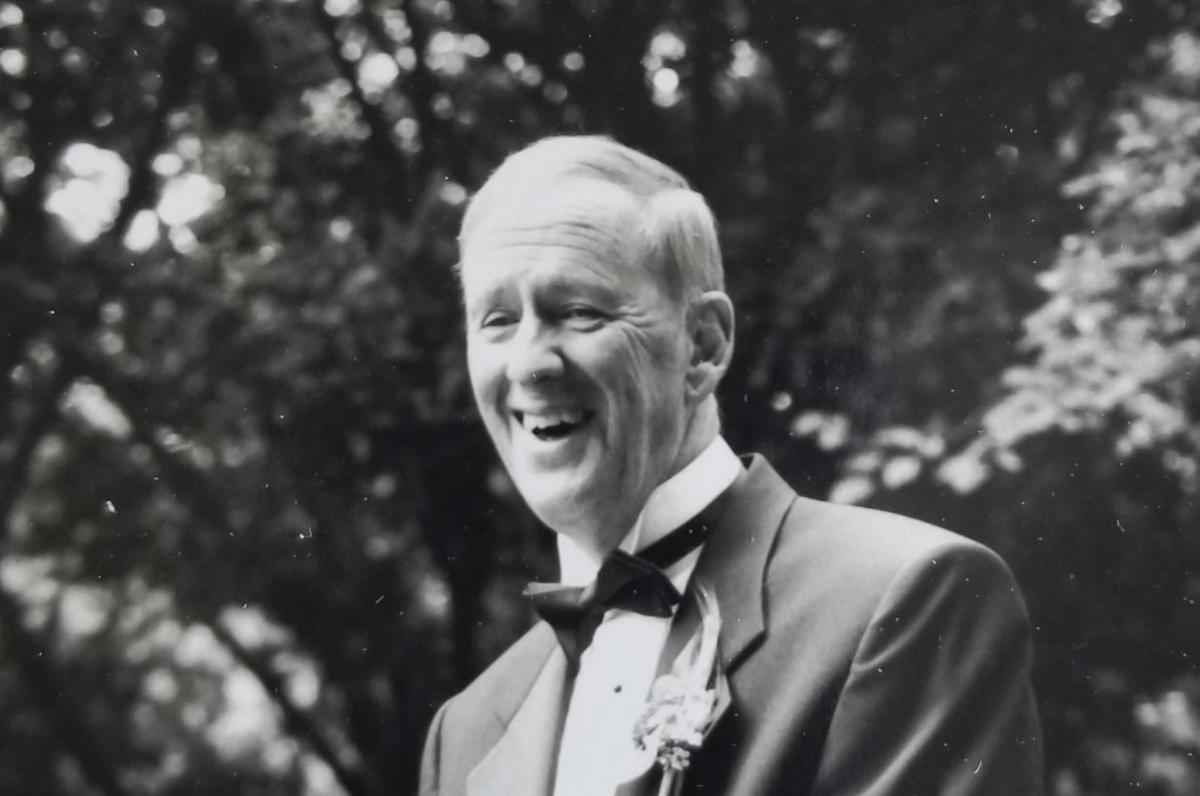 Many coaches preach it, but few live it each day like Bill Woods did for 28 seasons as head of the wrestling program at Carlisle.
He is the winningest wrestling coach in Thundering Herd history, 230-175-2. He won two league titles outright, tied for another and was named the District 3 Coach of the Year in 1977. He mentored 31 sectional champions, five district champions, and six top-five finishers in the PIAA Individual Wrestling Championships. Woods was inducted into the District 3 Wrestling Hall of Fame in 1984 and retired after the 1988 season.
But those are just numbers and accolades. The essential factors that speak more to his legacy are the relationships he made and the life lessons he taught.
He was so beloved that former players and students would take time out of their day to spend some time with him. Those that moved away would make sure to visit him when they would return to the area. They would stop by his house or later come out to the family farm in Gettysburg where Woods and his wife of 58 years, Laurel, moved back to after retiring.
"They were really grateful I believe for what they learned, what he was able to teach them and what they were able to learn about themselves," Woods' son Scott said.
The farm has been in the family — Woods also has a daughter, Mary, and three grandchildren — since the late 1700s. Bill grew up here, raised sheep in retirement and on March 21, at 81 years old, it's also where he died.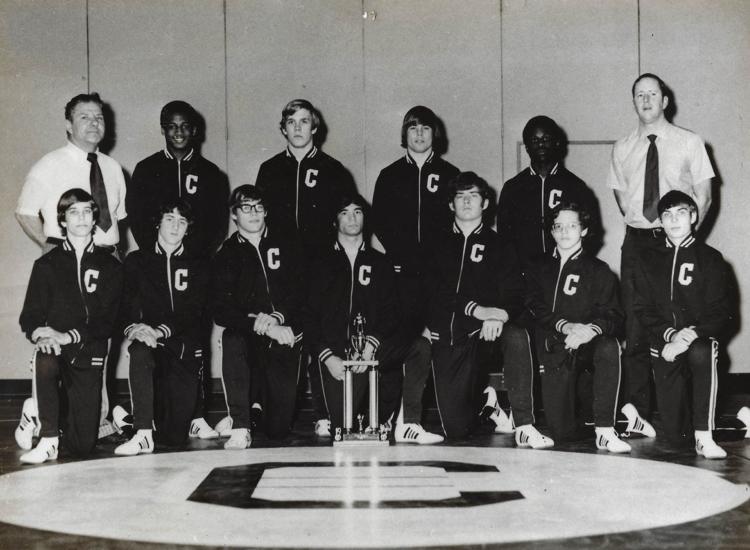 Woods comes to Carlisle
Because Gettysburg High School didn't offer wrestling, Woods didn't compete scholastically until he got to West Chester State College (now West Chester University). There he fell in love with the sport.
"Wrestling was really, truly where his passion lay," Scott said. "I think a lot of people consider wrestling to be one of the ultimate team sports. The fact that you as an individual are a member of the team, but you are also out there flying solo and competing on your own. You have nobody else out there but yourself. You have your teammates and coaches to help prepare you, but for those six minutes, it's all you.
"I think that spoke to his personality and just about anything that he did."
By his senior season at West Chester, Woods had combined his two passions and was pegged to coach the college's freshman wrestling team. It was a taste of what was to come for Woods once he graduated with a teaching degree in 1960 and returned to central Pennsylvania as a physical education teacher at Carlisle Intermediate High School.
During nearly 30 years with Carlisle and Herd athletics, he coached junior varsity football and summer and AAU wrestling clinics and tournaments. But he became most synonymous with Carlisle varsity wrestling, which he took over immediately after arriving in the district in 1960.
He inherited a Thundering Herd wrestling team that went 1-8 under Don Kocher the year before his arrival and had won only 16 matches the previous five seasons. In the team's young history, there had been only one District 3 champion from Carlisle, and the program was still trying to find its footing after a 13-year hiatus when it was shut down.
In Woods, they found the right man for the job.
He constructed the program from the bottom up. He spent a lot of time on his own learning, watching tape and going to coaching clinics. He developed a feeder program at the elementary school level and gained exposure for the sport by holding demonstrations at school assemblies.
He started the Carlisle Holiday Wrestling Tournament — which was held for the 57th time in December, fittingly ending with a Herd team title for the first time since 2003 — and used his connections and friendships in the wrestling community to build it until it became one of the best holiday tournaments in the region. He was integral in the formation of the booster club for the wrestling team.
"What he did on the mat was important, but what he did off the mat as far as making sure the program was going in the right direction was huge," said current Carlisle head wrestling coach Joe Wilson, second to Woods in program history with more than 100 victories.
"Next year we'll hit our 500th win with our first win of the season. We're at 499 now as a program. To think that out of 499 wins, he was the head coach for 230 of those wins. That's unbelievable."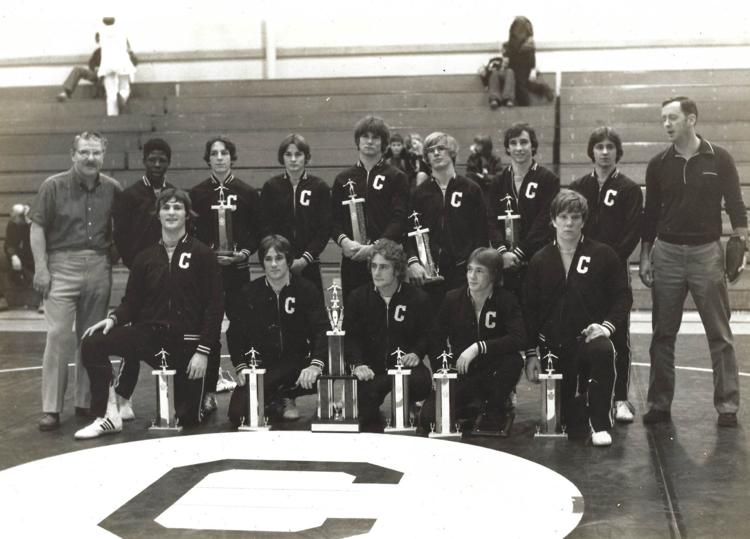 Commitment and legacy
Much like the man himself, the hallmark of Woods-coached teams was commitment.
Commitment to each other and yourself while being the best version that you can be. An athlete is graced with an amount of God-given talent, but Woods pushed his troops with relentless hard work to maximize their success.
"He would drill you non-stop," Scott said. "He believed that you might not be as good of a wrestler as the guy you're facing out there, but he really felt strongly about making sure that you were not going to run out of gas at the end of that third period. He believed very much in pushing you to that particular breaking point. So when you were alone out there for those six minutes, when that third period came around you weren't going to lose that match because you were tired. You weren't going to lose a match because you were out of shape."
Woods instilled in his wrestlers a type of intestinal fortitude. He felt no matter what you do both on the mat and in life, if you put your mind to it and you want to be successful in doing it, you can get it done.
"It was tough to hear of his passing and know that such a huge part of our program is going to be missing now," Wilson said. "He had such an impact on our community and the people who grew up here. They appreciated what he did for them as individuals. He touched so many lives within our school district, and it's hard not to be impressed with what he was able to do."
Be the first to know
Get local news delivered to your inbox!