Anyone who has lived in Carlisle for more than a few months likely knows of Nevin Lehman, even if they didn't know him personally.
Given enough time, though, he would have rectified that situation.
He was the man holding court from his bench on the Square or enjoying a cup of coffee while visiting the waitresses at Fay's Country Kitchen.
Downtown shoppers who suddenly heard music coming from somewhere would turn to see him pushing his boom box in a cart and would take note of his outfit that could include a brightly-colored wig, crazy hat or a sharp suit, depending on the occasion.
Lehman was a Carlisle institution.
Sunday evening more than 75 people gathered on the Square to bid farewell to Lehman, who died last week at the age of 74. Through songs, poems and stories, they remembered the man Maj. Mike Davis, former commander of The Salvation Army in Carlisle, called "the Carlisle angel."
"Nevin was such a beautiful soul. He was kind. He was gentle. He was smart. He was such a beautiful human," Davis said. "He loved well and he taught us how to love well."
Even though Davis left Carlisle seven years ago, he never forgot Lehman and his "infectious personality." He recalled going for morning coffee at Courthouse Commons, which was located where Denim Coffee is now, and being greeted with Lehman's shout of "Mikey!"
"Let us love. Let us live. Let us laugh like Nevin with reckless abandonment," Davis said.
Sarah Taby, owner of Miss Ruth's Time Bomb and one of the organizers of the memorial, said people try so often to achieve so much, but it was Lehman with his cognitive and physical disabilities and difficulty communicating who was able to change his town and the people in it. She encouraged others to follow in his footsteps.
"Just be a Nevin," she said.
Ally Brehm, speaking for the staff at Fay's Country Kitchen where Lehman started his day with a cup of coffee while he waited to greet each waitress "with his big, toothless grin," said living like Lehman would honor him whether that's by smiling at a stranger, putting on a blue wig, wearing a fun holiday outfit or "just being a nice human being."
"He was a free spirit and a loving soul. He was judged beyond measure by those who didn't know him, but yet that never seemed to bother him or never seemed to break him," she said. "He was unapologetically himself every single day for 74 years."
Over the years, different people in town invited Lehman into their homes for the holidays so he wouldn't have to spend them alone.
Lauren Sheeler, business manager of The Salvation Army, started taking Lehman to her family holidays after she found he had nowhere to spend Easter. He looked forward to the trips and won the family over, becoming a regular over holidays and at family picnics.
"He was so excited to go home for Christmas that he sent my Mom and Dad a Christmas card the first week of October," Sheeler said.
Sheeler has now taken in Lehman's cat, Princess, who is settling in well with the family.
Sheeler set up a GoFundMe page to raise money to pay for Lehman's funeral expenses. So far, about $2,000 of the $7,000 goal has been raised.
Another fundraiser looks to make Lehman's legacy a more permanent part of the fabric of Carlisle.
Organizer Pat LaMarche said artist Aron Rook is beginning a design for a mural that they want to place downtown. The mural would be a place for people to take selfies with Lehman, similarly to how so many people did in life. That effort has raised about $1,500 of about $2,500.
LaMarche also said a website, OurNevin.com, is being developed. The website will have a page on which people can share their memories and photos of Lehman and another page that they hope to fill with selfies people take with the mural.
The final page will be a "Be a Nevin" page where people can share what they're doing to embody Lehman's spirit and share the kindnesses they do.
LaMarche remembered that when she would be walking with children, Lehman would have something special for them.
"He'd pull a trinket out of his pocket—a little ball or figurine or something—and he'd give it to the kid. Never failed," she said.
Photos: Nevin Lehman memorial in Carlisle
Nevin Lehman Memorial 1
Nevin Lehman Memorial 2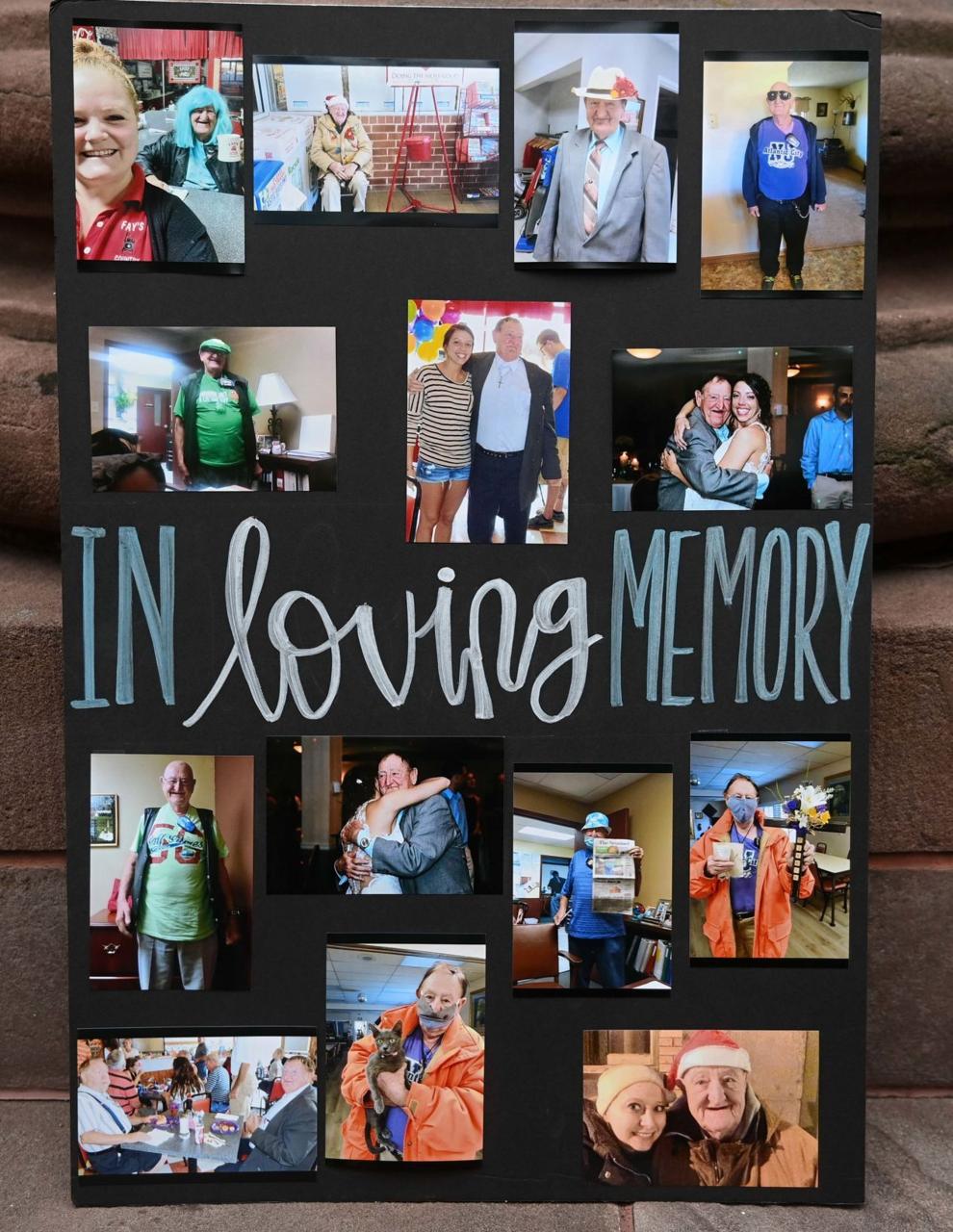 Nevin Lehman Memorial 3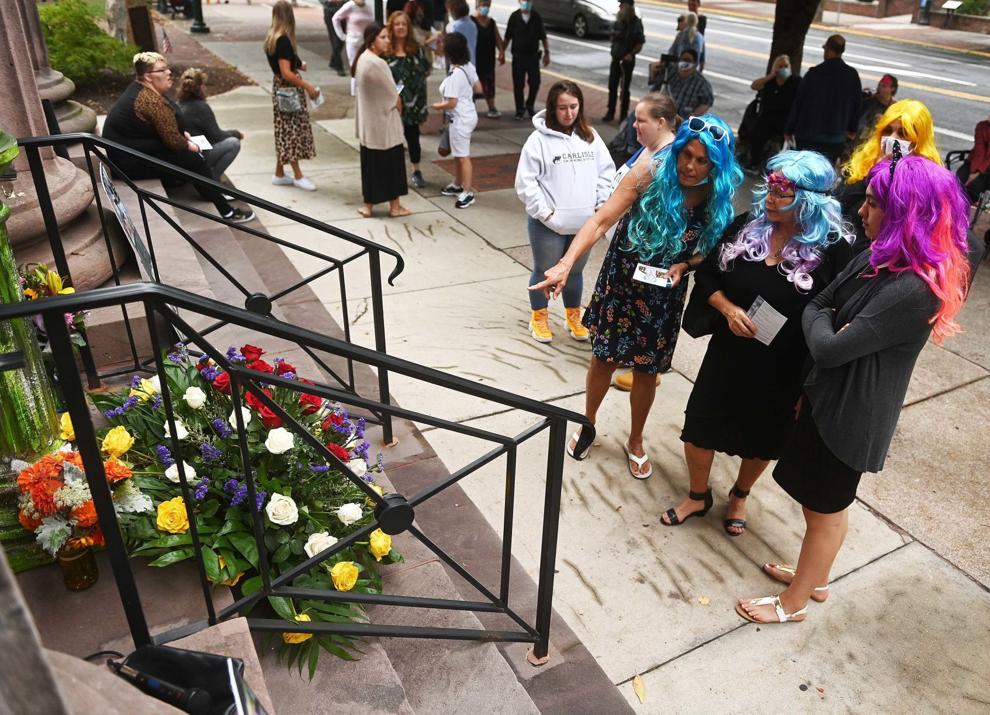 Nevin Lehman Memorial 4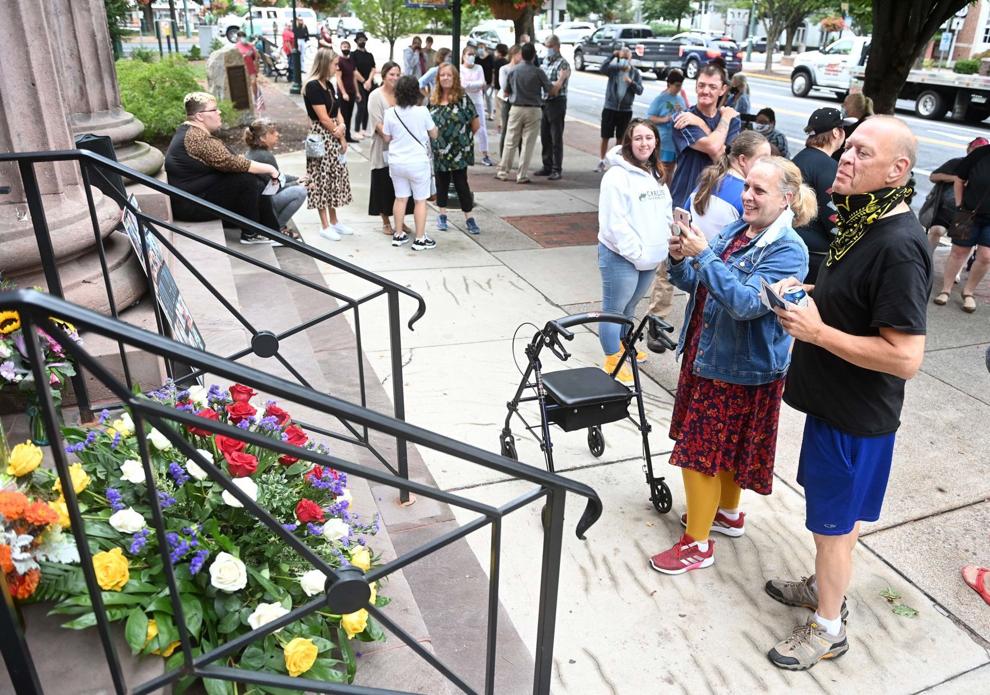 Nevin Lehman Memorial 5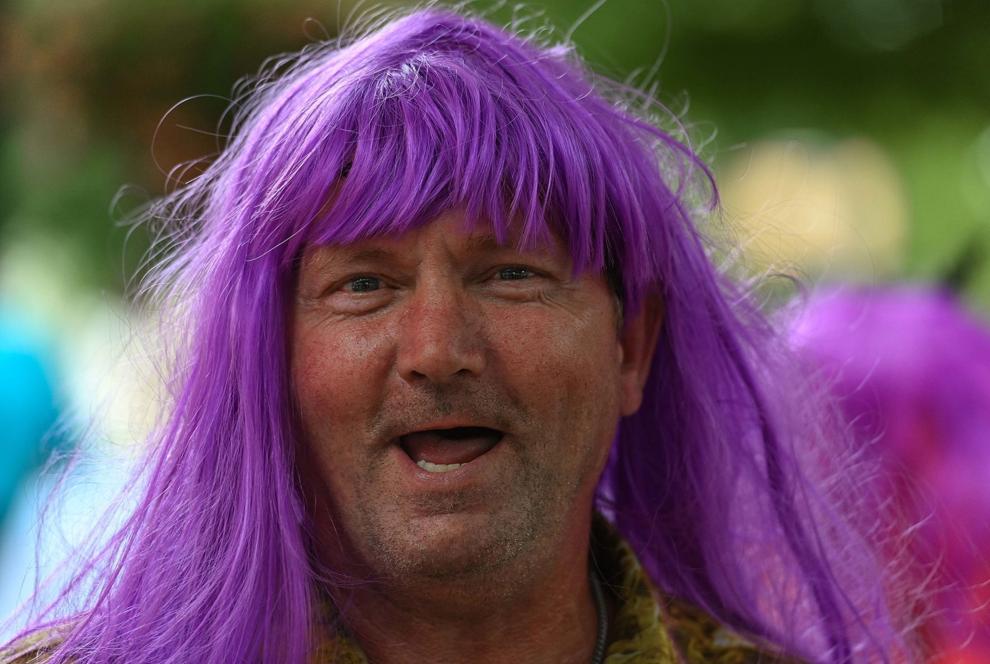 Nevin Lehman Memorial 6
Nevin Lehman Memorial 7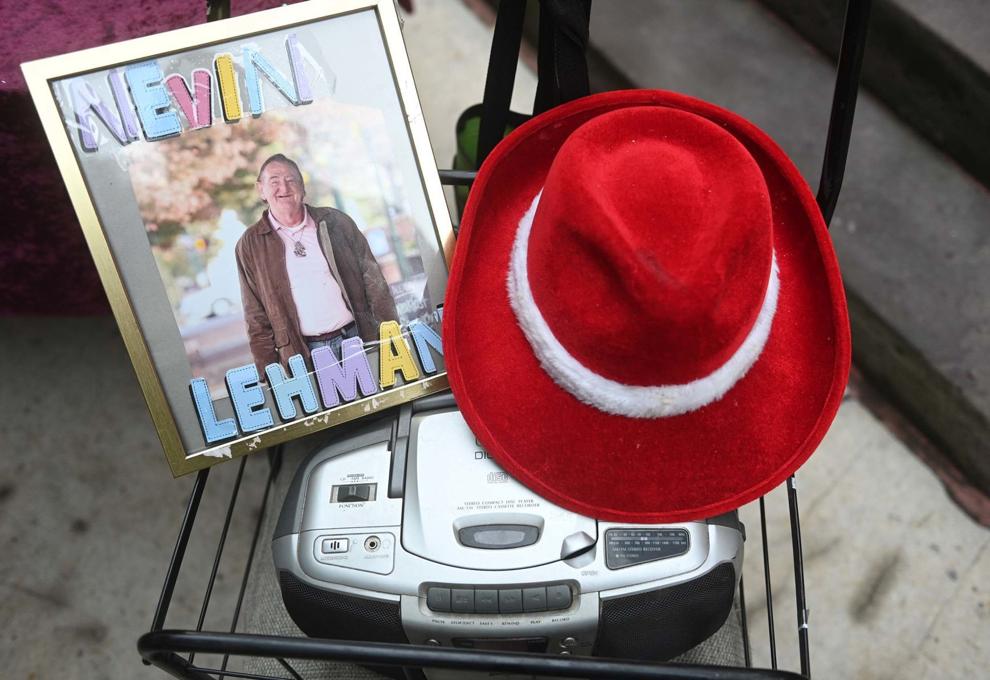 Nevin Lehman Memorial 8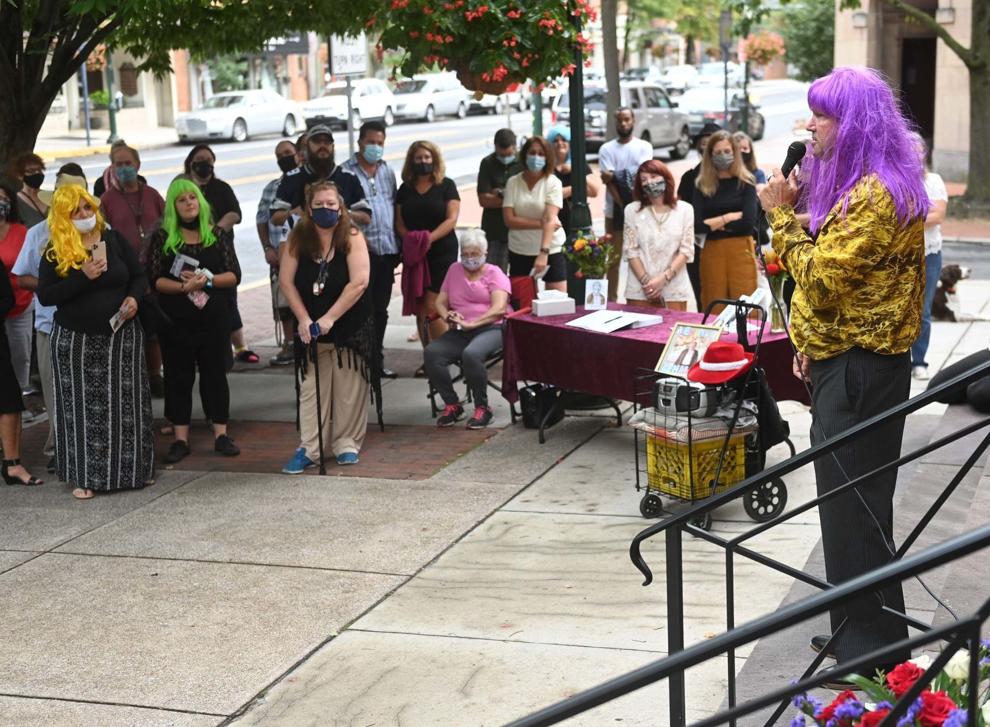 Nevin Lehman Memorial 9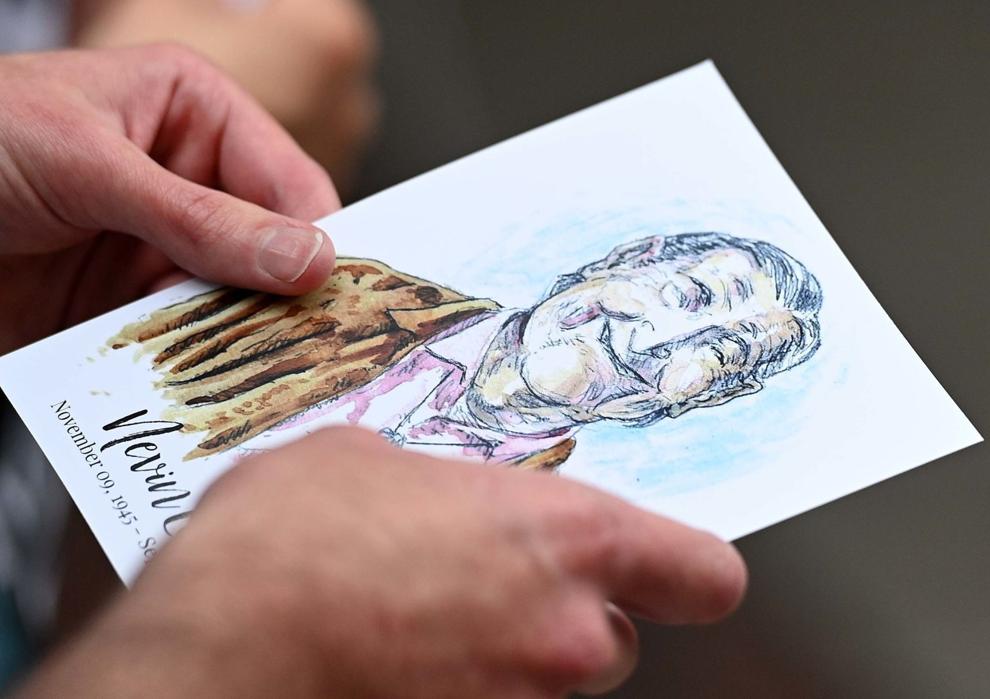 Nevin Lehman Memorial 10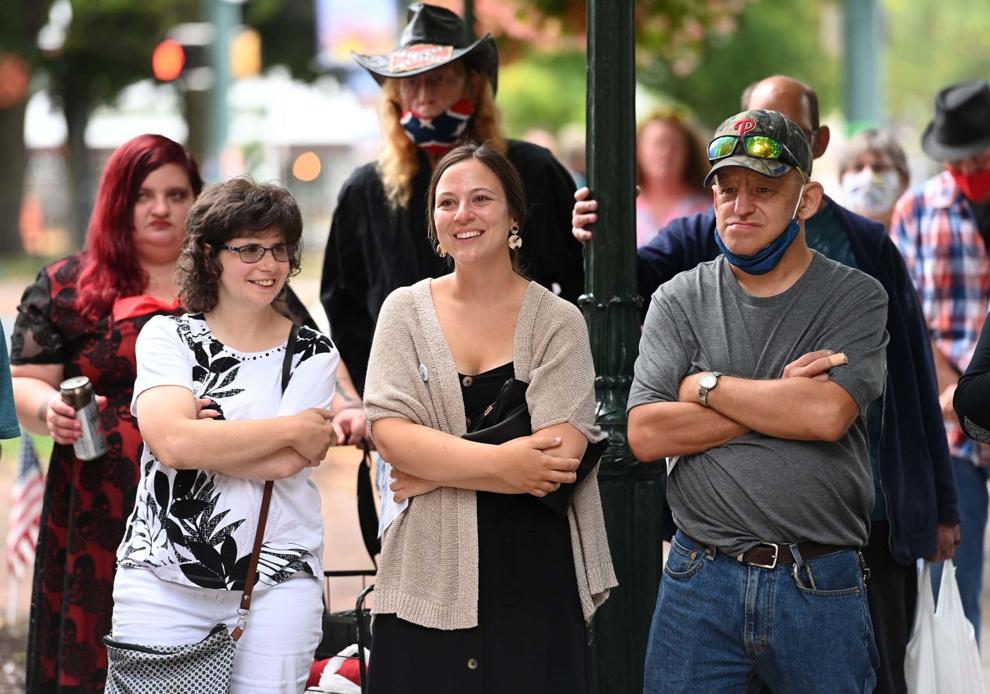 Nevin Lehman Memorial 11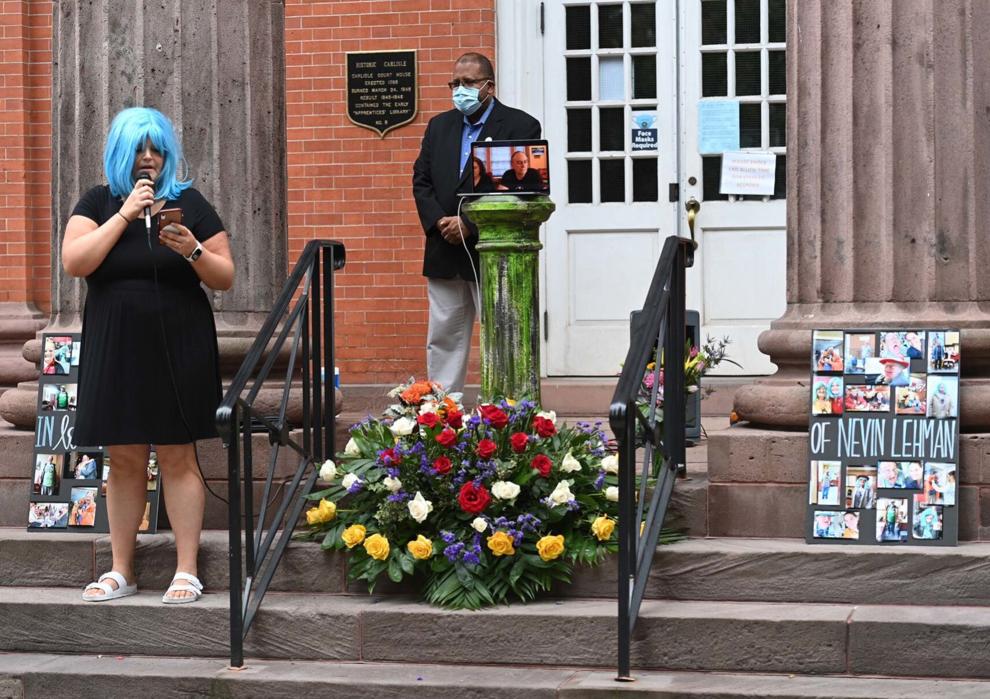 Nevin Lehman Memorial 12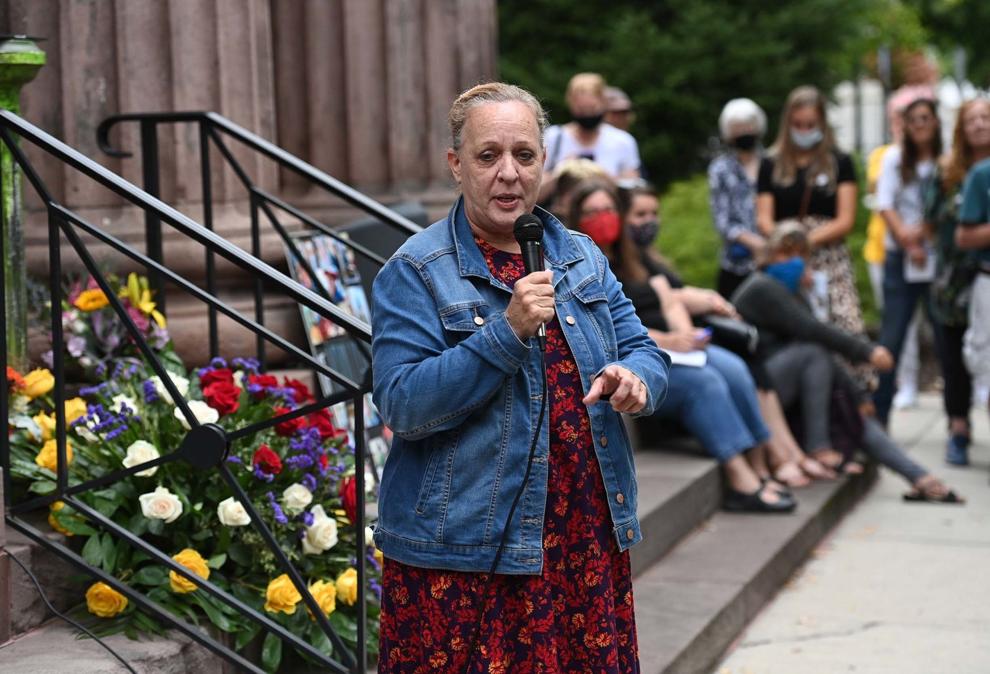 Nevin Lehman Memorial 13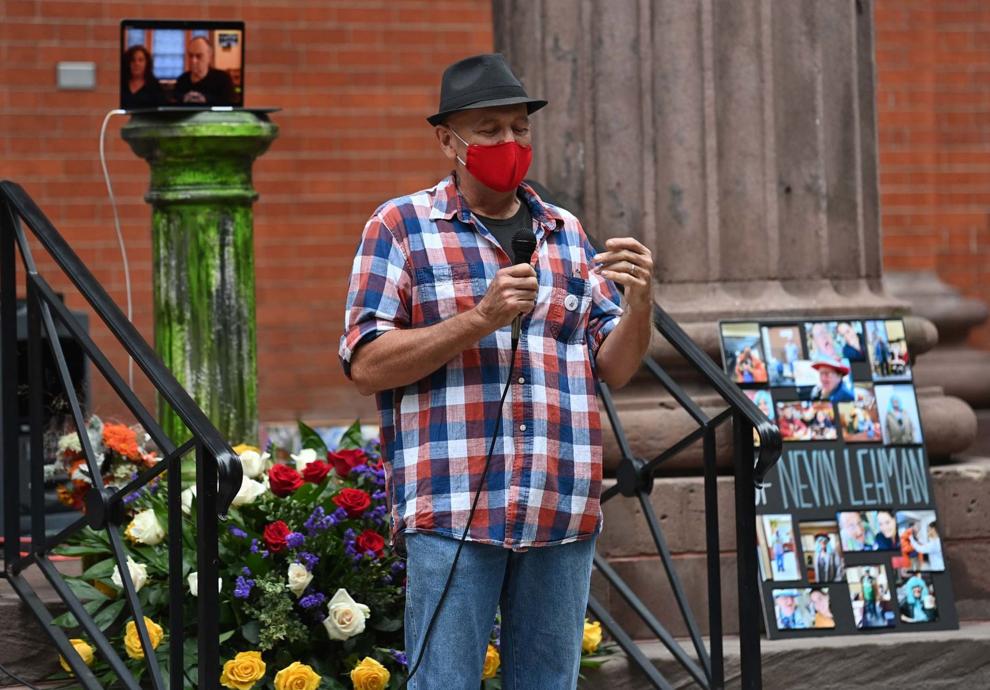 Nevin Lehman Memorial 14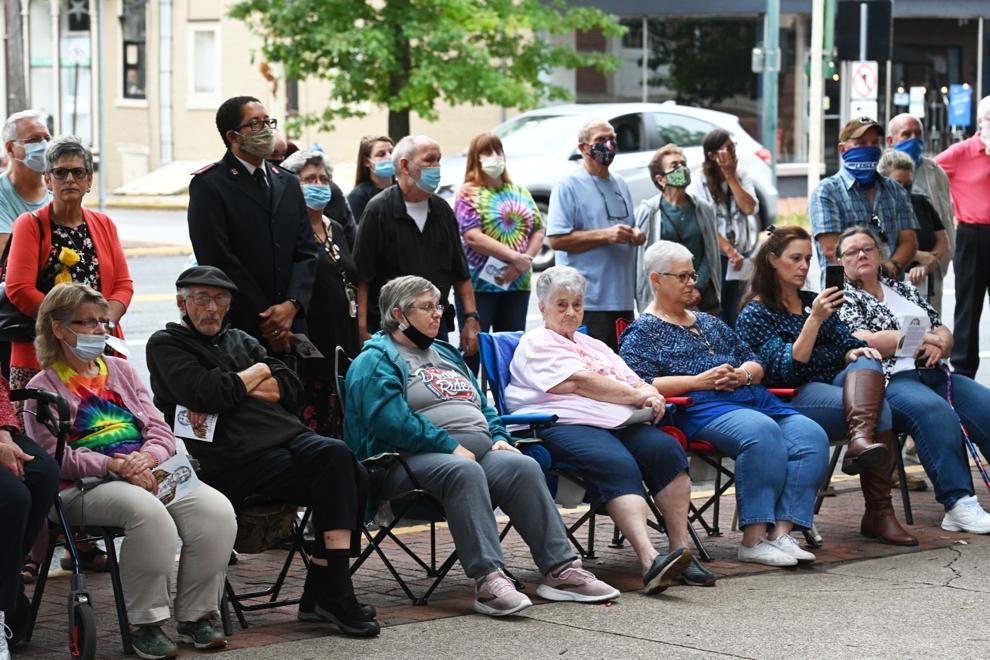 Nevin Lehman Memorial 15