For more than 20 years, the Shomaker Classic Golf Tournament has been organized to honor the memory of Monte Shomaker, an avid golfer and a we…
Superintendent Christina Spielbauer said the student is in the "A" student group which meets on Mondays and Tuesdays for in-person learning an…
The district said it is following recommended guidance with disinfecting the building and following protocols laid out in the district's Safet…
The potential redesign takes away one travel lane to create two, 12-foot angled parking areas, a five-foot bicycle lane and one 11-foot wide t…
Destination Carlisle also announced this week that its Halloweekend would return Oct. 16-18.
Sunday evening more than 75 people gathered on the Square to bid farewell to Nevin Lehman, who died last week at the age of 74.
Project Share will be hosting a food truck fundraiser this Sunday in lieu of its usual fall dinner, as the organization anticipates further ne…
Mayor Tim Scott said a large portion of the funding the borough received from the U.S. Department of Housing and Urban Development was earmark…
Those who bring a canned or pre-packaged soup to the Square in Carlisle on Tuesday will get a bowl of free homemade soup during a special event.
Kenneth Homes is purchasing two lots, bounded by Fairground Avenue and the extensions of B and D Streets with the C Street extension intersect…
The ban applies to any borough-owned street, sidewalk, park or building. Violators could be fined up to $1,000.
The ordinance bans parking in a 300-foot zone on the north side of Walnut Bottom Road, east of its intersection with Wilson Street.
Following Stuby's remarks, which came near the end of the borough council's regular monthly meeting, Mayor Tim Scott agreed to add the discuss…
In July, the Carlisle Borough Council passed a Climate Action Resolution, committing the Borough to reduce greenhouse gas emissions 26% by 202…
The Salvation Army of Carlisle Women's Auxiliary on Tuesday announced that its annual fabric sale that was to be held in October will not take…
Carlisle's first responders will join together for a small parade on Thursday evening to memorialize the events of Sept. 11, 2001.
Funding for outside agencies comes from both the general fund and the parking fund. A total of $10,000 was given to outside agencies in 2017 a…
The largest source of emissions in town is non-residential energy use, accounting for 47.5%. Other key sources are transportation at 29.7% and…
Carlisle Borough will start the milling and paving phase of its annual street improvement project beginning Wednesday.
In its place, DCA is organizing "Fall Into Carlisle," a two-month long event that will raise awareness of visiting and shopping downtown. The …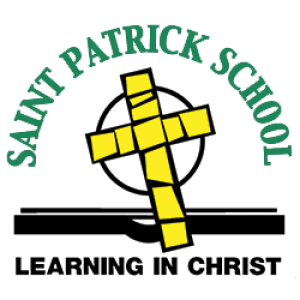 Giesswein Plastic Surgery

Organizer Victoria Opilo said organizers decided to hold the march so that people in the community who could not travel to Washington, D.C. wo…
The decision was made as public and private employers have ramped up operations over the last several months and the demand for parking is ret…
Flyers distributed in neighborhoods near Carlisle Fire & Rescue Services announced an event at 6 p.m. Sept. 5 that would be held on the gr…
The Historic Preservation Awards recognize property owners and tenants who have applied for a building or sign permit and have had their propo…
A proposed ordinance would establish a 300-foot no parking zone on the north side of Walnut Bottom Road, east of its intersection with Wilson Street.
Carlisle's Georgie Lou's Retro Candy was recently mentioned on the CNN website in a story about the federal government's Paycheck Protection Program.
The Carlisle Area Emergency Response Fund (CAERF) announced Monday it had raised more than $113,000 to meet emerging health-related needs.