Activities celebrating Earth Day will be held in Carlisle over the next two weeks.
The March for Justice Saturday afternoon called for justice not only for George Floyd and Brianna Taylor, whose deaths in 2020 inspired simila…
"We were trying to delay a decision as long as possible," said David Dukes, chairman of the Summerfair board. "We were hopeful that things wou…
It's the perfect blend for Timmy Atkinson — basketball and urban culture. The Carlisle grad is growing a following, and recently landed a part…
Carlisle Fire & Rescue Services made the decision at a special meeting on April 5, according to a post on their Facebook page.
"Keep It Small Saturday," or KISS Carlisle, debuts May 1 in place of Downtown Carlisle Association's (DCA) First Friday series which offered t…
The fiber optic network, Glo Fiber, will offer ultra-high speed bandwidth with symmetric upload and download capacity for internet customers t…
"Many of us feel that this is not an appropriate action at this time, especially given the fact that we are in the middle of a pandemic," Coun…
Applications for the program are due by April 10. The first cohort begins classes on April 12, and a second cohort will start during the secon…
Hosted by Destination Carlisle and Georgie Lou's Retro Candy, the annual event takes children ages 12 and under on a stroll through downtown t…
The half-mile walk features six wayside markers that explore the college's connections to slavery from its founding to the renaming of a resid…
Kenn Tuckey of 3T Investors believes the exterior appearance of the former church buildign can be maintained while transforming the inside int…
The Greater Carlisle Community Responders Network (CRN) teamed up with the Carlisle Community Action Network for a walk that began at St. Paul…
Letters of support will be sent to Cease Fire PA and to the Pennsylvania Municipal League to be used in their efforts to advocate for gun cont…
More than $402,000 in billed utilities were past due by at least 30 days at the end of the first quarter.
Marquees at the Carlisle Family YMCA and the Carlisle Regional Performing Arts Center marked Wanda Hunter's birthday March 25, which was decla…
The Down to Small Business Podcast is available on Spotify, Apple Podcasts, Google Podcasts, YouTube and other podcast providers.
Issei Noodle will open a primarily drive-through restaurant at 36 Erford Road in Camp Hill this summer, according to Donna Pham.
Even as it worked on immediate needs during the pandemic, Carlisle CAN started laying the groundwork for post-pandemic work by creating commit…


Giesswein Plastic Surgery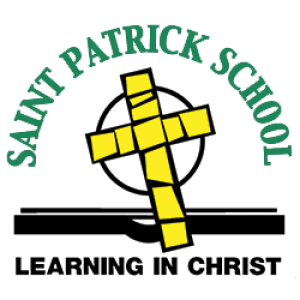 No information was immediately available on what happened to the traffic signal post.
Residents and stakeholders can use Engage Carlisle to get involved, ask questions, and provide feedback about Borough projects and initiatives.
The event moves from location to location in downtown Carlisle as participants reflect on the last day of Jesus' life.
Carlisle Area Chamber of Commerce, Destination Carlisle and Downtown Carlisle Associations launched programs in 2020 to assist businesses duri…
St. John Evangelical Lutheran Church in Boiling Springs and Marcello's in Carlisle came together to provide a meal to the people at My Brother…
The grant was awarded to the commission's Community Engagement Team from the Civic Engagement Fund at Dickinson College. The team plans to use…
The commission was formed with the goal of improving racial justice and racial equity within the scope and jurisdiction of Carlisle Borough Council.