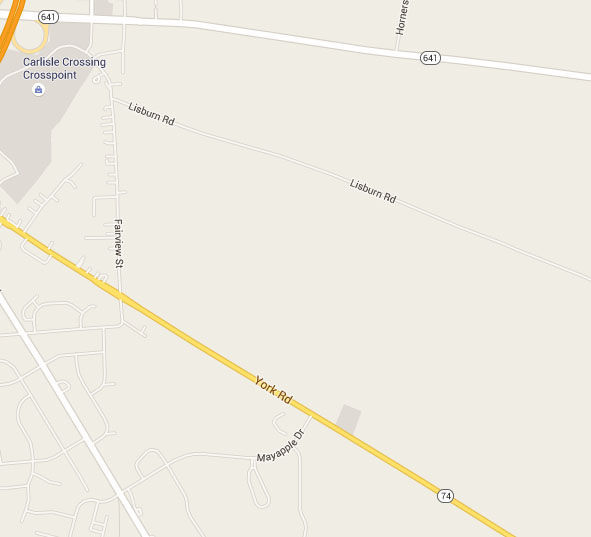 Two developers involved in a project that would construct a road connecting Trindle and York roads in South Middleton Township last week withdrew their respective plans.
Although the move had some officials worried about the future of the connector road altogether, a new plan may be in the works.
Cumberland Area Economic Development Corporation CEO Jonathan Bowser Wednesday said the intention is to submit a new plan.
Bowser explained that the process has been complex given that there are two developers involved in the project — Heritage Developers LLC and RSJ Holdings LLC — which then involves two land development plans, two invoices for grants, etc. South Middleton Township also expressed interest in there being one plan and one developer, and the two developers have worked on establishing something since then, Bowser said.
The two land development plans were with the township for months, with four extensions granted on the plans. The plans were up for discussion on another extension at last week's township board of supervisors meeting, but were withdrawn before the meeting.
The board instead voted to accept the withdrawal of the plans.
Bowser said he doesn't know when the new plan will be submitted, but they are looking at submitting something as soon as possible.
"It's in the interest of all parties to submit something soon," he said. "We're down to working out a few key points, and they're working daily now to get us there."
The connector road plan had received two grants from the state — one from PennDOT and the other from the Department of Community & Economic Development.
Bowser said the grants are still viable, with the DCED grant still available until September 2019 (an initial 3-year timeframe with two 1-year extensions available), and the PennDOT multimodal grant will start its timeline once the new plan is submitted.
The connector road would connect Trindle and York roads, with the plan being to end up offset from the entrance to the Mayapple community given worries over traffic.
The township had previously said that the connector road was necessary before any further development could be made in that area of the township. Township supervisor Tom Faley said Fairview Street would not be able to handle any additional traffic that a new housing development would create.
Representatives for the two developers involved in the plans did not return requests for comment.