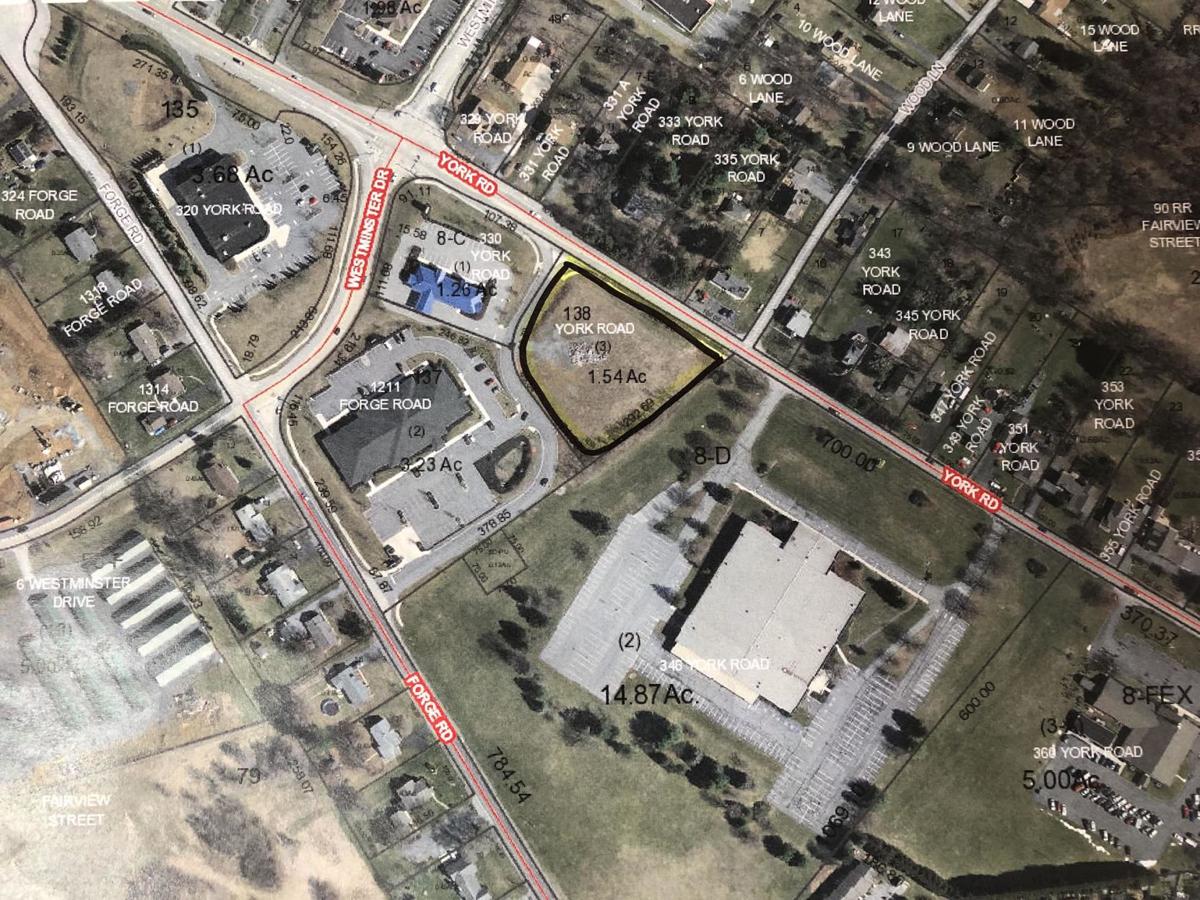 A medical facility has been proposed for the eastern end of South Middleton Township.
South Middleton Township supervisors approved a final land development plan on Thursday night for a new Geisinger Holy Spirit Carlisle Medical facility that will be constructed on a 1.5-acre lot on York Road. The area is zoned as C-2 Commercial – General District.
The site of the proposed 5,000-square-foot medical facility is adjacent to an existing Geisinger Holy Spirit facility at 1211 Forge Road. However, the new freestanding facility is intended to complement rather than replace the existing Geisinger Holy Spirit location that offers urgent and primary care, imaging, orthopedics and other services.
"If all goes well, you should see this done by Oct. 31," engineer John Snyder of RGS Associates told township supervisors on Thursday night.
Snyder said the new Geisinger Holy Spirit location will offer doctor and specialist practices, although he wasn't certain of how many. Supervisor Tom Faley said Geisinger Holy Spirit reportedly plans to include cardiology, pediatric and family practice services at the facility.
Faley said he's glad to see a second Geisinger Holy Sprit Carlisle Medical facility planned for the township's eastern end, which he believes has been underserved by medical practices until now compared to the Walnut Bottom Road corridor in South Middleton's western end. The Walnut Bottom Road corridor is home to UMPC Pinnacle Carlisle and a host of other practices.
"I love the idea of this. There are already all sorts of doctors offices along the Walnut Bottom area. This (new facility) will be located along the township's eastern side. With this, every one of our citizens will be within a few minutes of medical care. It's a win-win," Faley said.
Grant for sidewalks
Also on Thursday, township manager Cory Adams reiterated that South Middleton Township will receive a $500,000 Multimodel Transportation Fund grant for its project to install a sidewalk and crosswalk system in Boiling Springs. State Rep. Torren Ecker and state Sen. Mike Regan announced the grant on Tuesday.
Through the grant, the township plans to install an ADA-accessible looped sidewalk and crosswalk system, as well as traffic calming measures to and from the South Middleton School District complex and throughout Boiling Springs.
Improvements are planned along First Street from High Street to Front Street and from Front Street to Arnold Street. The sidewalks will run along High Street, connecting Arnold Street to First Street.
"Once the sidewalks go in, it will make the village much more pedestrian-friendly," Adams said.
Adams credited township solicitor Bryan Salzmann and engineer Brian O'Neill of Rettew Associates for "shepherding this project."
Be the first to know
Get local news delivered to your inbox!