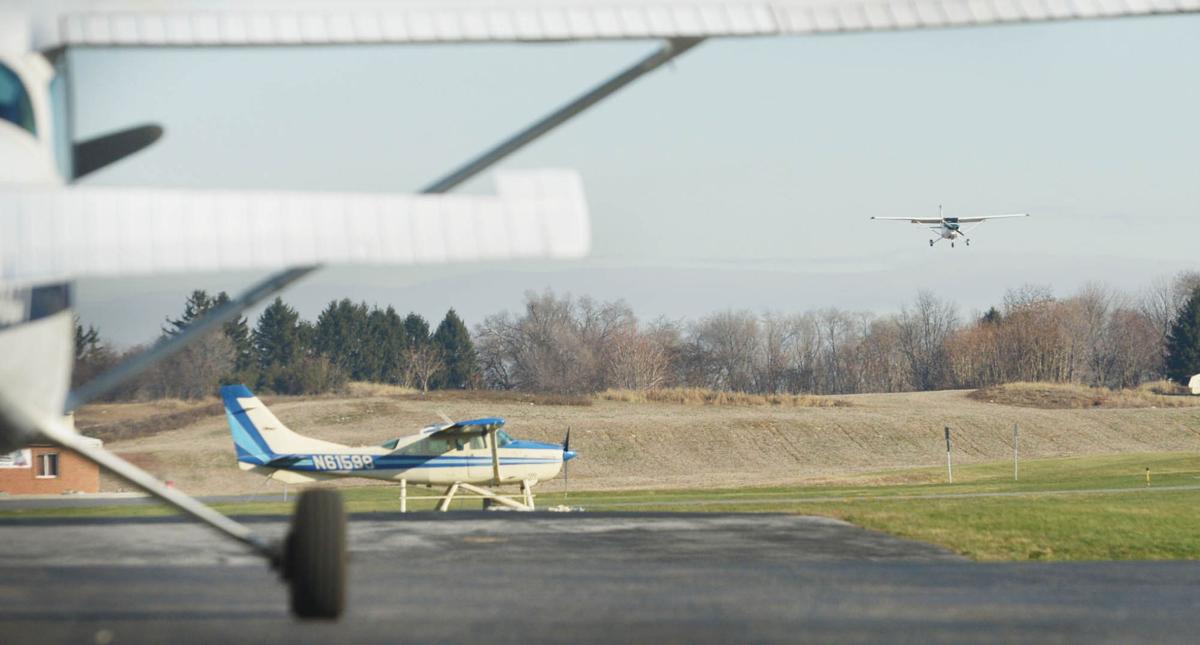 The Cumberland Area Economic Development Corporation (CAEDC) presented a proposal to the South Middleton Board of Supervisors Thursday exploring the possibility of shifting the Carlisle Airport from private to public ownership.
According to CAEDC Business Attraction Manager Mary Kuna, CAEDC was asking for a representative from South Middleton Township to serve on a working group employed to investigate what public ownership would look like for the airport. The group would consist of representatives from regional municipalities as well as regional public entities. At its meeting Thursday night, the South Middleton Board of Supervisors agreed to appoint a representative to the CAEDC airport committee.
CAEDC originally approached seven shareholders of the airport in 2013 about transitioning the facility to public ownership.
Kuna said that the airport cannot currently receive federal aviation funds because it is privately owned. However, the airport would become eligible for federal funding if it became publicly owned.
"A lot of airports in the country have transitioned to public ownership," Kuna said. "Private ones are few and far between anymore. That's why we are looking at (public ownership for the Carlisle Airport) as an option."
Kuna said that as the working group considers all possible avenues to public ownership, the airport's current ownership would be tasked with preparing the airport for sale. Both sides would then meet to negotiate how much the airport would be sold for and how much funding would be available.
Then, once an owning public entity is finalized, the airport would be able to transfer ownership. This entity would need to gain approval from the Federal Aviation Administration and PennDOT's Bureau of Aviation
The current annual economic impact of the airport, based on a PennDOT economic impact study, is $7 million. That number includes spending by those flying in and out of the airport, employee wages and employee spending.
Airport activity alone generates about $3.8 million annually, and visitors flying in spend roughly $235,700 in the community, the study said.
Jimmy Kingsborough, along with his six partners, bought the airport — which has served that function since 1963 when it originally opened — in the mid-1990s. For its first five years, the airport utilized a grass runway, common for very small, low-volume facilities, until a paved runway was built in 1968.
The airport features a 4,000-feet long runway that sits 60 feet wide. Its hours of operation are from 9 a.m. to 5 p.m.