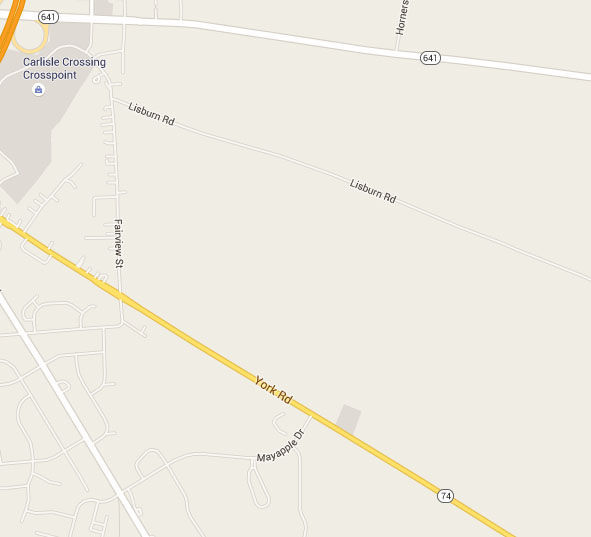 After years of delays, plans for a connector road between York and Trindle roads in South Middleton Township have inched a bit closer to construction.
On Thursday night, the South Middleton Township supervisors approved a developer's agreement with Heritage Connector Road Inc. for constructing a connector road that's intended to serve as a byway between York and Trindle roads and provide easier access to Interstate 81. Since motorists in that area can only access I-81 north from Trindle Road and I-81 south from York Road, the connector would reduce travel time between the two access points.
"(The developer) is looking forward to moving forward. Once they decided that they're moving forward, they've been very cooperative with us," township solicitor Bryan Salzmann told the board.
"That's good news. This is something that has been dragging on and on," supervisor Tom Faley said. Faley previously has said that a plan for the connector road has been in the works since 2006.
In February 2017, township supervisors granted conditional approval for a preliminary subdivision plan for the connector road to Heritage Connector Road. The preliminary plan showed a milelong road that would run through four industrial zone parcels, two large residential parcels and two commercial parcels.
Although developers eventually plan a residential development on the east side of the connector road's planned intersection with Lisburn Road, they have agreed to the township's stipulation that no other development take place there until the road is completed.
The developer's agreement approved by the township board on Thursday stipulates that construction on the road must begin on or before Dec. 30, 2019, and be completed by May 30, 2022. If the project isn't started by June 2020, the developers would lose a $2.6 million state multimodal grant awarded for the project in 2016.
Also on Thursday, supervisors passed a resolution saying that South Middleton will serve as a host municipality for the connector road. That means that the township, and not PennDOT, will own the new road and its two traffic signals, Salzmann said. The township will be responsible for operating and maintaining the infrastructure.
The township's acceptance of Thursday's resolution is contingent upon satisfactory permits issued for the project by PennDOT by March 30, 2020, and other terms in the developer's agreement. Developers are required to apply to the state for highway occupancy and traffic signal permits for the project.
No one representing the project attended Thursday's meeting, but Salzmann said he told developers that it wasn't necessary for them to attend. "We've been working on this (developer's agreement) since June," Salzmann said.
"The township staff did a great job putting this all together," supervisor Ron Hamilton said.
In other news, township manager Cory Adams announced on Thursday that the next township supervisor's meeting has been moved from Oct. 31 to Oct. 29 so that it wouldn't conflict with Halloween.
Be the first to know
Get local news delivered to your inbox!