The Guise family Thursday night accepted a check for $90,265.49, a token of the outpouring of support that both the family and the fire compan…
There are a lot of pieces to the reopening puzzle for a resort like Allenberry Resort in Monroe Township, which includes a restaurant, guest r…
"With the growth of township operations over the past few years, we have simply run out of space to safely and efficiently accommodate all of …
South Middleton Township Parks and Recreation has canceled all its programs for the month of April except the Mother/Son BBQ Bingo and Bond.
South Middleton Township supervisors last week enacted an ordinance intended to curtail damage caused by truck traffic along a portion of the …
The Appalachian Trail Conservancy is asking people to stay off the trail, saying the trail's popularity means it is "no longer a viable space …
"It's just people in the community helping people in the community because we're all in this together."
Carlisle Borough along with South Middleton, North Middleton and Upper Allen townships announced on their Facebook pages Friday that while par…
Also on Thursday, township manager Cory Adams announced that a Jerome Guise Memorial Fund was established on Monday by township supervisor Ron…
Details on the procession for fallen firefighter Jerome Guise have been released.
Jerome Guise, a volunteer with Citizen's Fire Company in Mount Holly Springs, was killed Monday when a porch collapsed on him while he was fig…
Tributes to Jerome Guise and condolences to the fire company have been posted on social media since word went out about his death.
The son of the man severely injured in Monday's fire on Boiling Springs Road in Monroe Township has set up a GoFundMe page to help his dad "re…
The Bubbler Foundation will hold its Annual Dinner/Meeting on May 8 at Allenberry Resort.
Fire companies from throughout the county and other states lined a route from Paxton Street in Harrisburg to Interstate 81 to the Holly Pike a…
A Florida boy is asking people and agencies across the nation to take a one-mile walk or run Tuesday evening at 7:30 p.m. to honor Jerome Guise.
Cumberland County Coroner Charley Hall praised the work of first responders Tuesday as he discussed the results of the autopsies of Jerome Gui…
Two people, including a firefighter, were killed and one man was severely injured in a house fire early Monday morning.
Zion Road closed between Route 174 and Ladnor Lane in early February for the project.
The group is to develop a plan that is not only applicable to the current situation but comprehensive enough to use in response to any pandemic.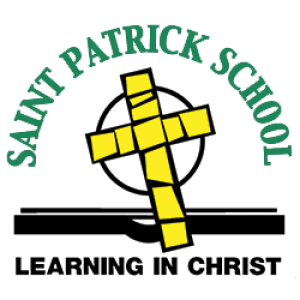 Giesswein Plastic Surgery

The consultant firm will assist the township with preparing a mixed-use zoning ordinance as recommended in the Walnut Bottom master plan.
South Middleton School District has been approved for a $25,000 grant through the Pennsylvania Commission on Crime and Delinquency.
There are an estimated 4 million people in the world with a birthday on Feb. 29.
A South Middleton School Board member Tuesday called for a time-out on restrictions that have closed public access to the Boiling Springs High…
South Middleton Township supervisors Thursday approved a plan for a proposed hotel on Allen Road.
Boiling Springs High School and Yellow Breeches Middle School are on a boil water advisory for the next three days following a Sunday water ma…
Residents can expect to see renovations and repair work begin at the lake in Boiling Springs in the spring 2021 with project completion expect…