It was cold, it was damp, but by all appearances, the hundreds who gathered in Boiling Springs for the return of VFW Post 8851's annual Memori…
Though Foundry Day will not return this June, most other events, including the Memorial Day parade and ceremony, are scheduled to take place t…
As proposed, "traffic-calming" measures are planned for installation along First Street between High Street and Hilltop Road that will also im…
St. John Evangelical Lutheran Church in Boiling Springs and Marcello's in Carlisle came together to provide a meal to the people at My Brother…
Children's Lake in Boiling Springs was drained to control vegetation, but should be filled back up on Wednesday, according to the Pennsylvania…
Supervisors approved a final subdivision and land development plan for Phase II of Morgan's Crossing at Petersburg Road and Cobblestone Drive.
Every year, like clockwork, the same families and organizations go out on a particular night to light every candle. For each group, the lumina…
Organizers of the annual tree lighting and luminaries event at Children's Lake in Boiling Springs have canceled the ceremony due to COVID-19, …
South Middleton School District Superintendent Matt Strine on Thursday said a Boiling Springs High School student has tested positive for COVI…
According to National Transportation Safety Board data, there had been 14 fatal aircraft crashes in Cumberland County since the early 1960s, t…
The delay on Thursday follows an initial hearing continuation the board granted to the developer on Aug. 27.
South Middleton Township supervisors last week agreed to amend the township's existing zoning ordinance to initiate a new zoning district, a t…
Presently, no tenants have been contracted to occupy the facility, but developers plan to network with area medical professionals to learn mor…
The Guise family Thursday night accepted a check for $90,265.49, a token of the outpouring of support that both the family and the fire compan…
There are a lot of pieces to the reopening puzzle for a resort like Allenberry Resort in Monroe Township, which includes a restaurant, guest r…
"With the growth of township operations over the past few years, we have simply run out of space to safely and efficiently accommodate all of …
South Middleton Township Parks and Recreation has canceled all its programs for the month of April except the Mother/Son BBQ Bingo and Bond.
South Middleton Township supervisors last week enacted an ordinance intended to curtail damage caused by truck traffic along a portion of the …
The Appalachian Trail Conservancy is asking people to stay off the trail, saying the trail's popularity means it is "no longer a viable space …
"It's just people in the community helping people in the community because we're all in this together."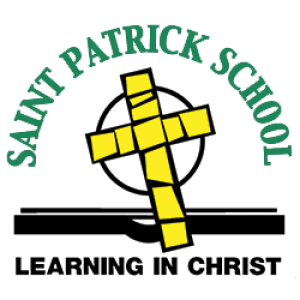 Giesswein Plastic Surgery
Carlisle Borough along with South Middleton, North Middleton and Upper Allen townships announced on their Facebook pages Friday that while par…
Also on Thursday, township manager Cory Adams announced that a Jerome Guise Memorial Fund was established on Monday by township supervisor Ron…
Details on the procession for fallen firefighter Jerome Guise have been released.
Jerome Guise, a volunteer with Citizen's Fire Company in Mount Holly Springs, was killed Monday when a porch collapsed on him while he was fig…
Tributes to Jerome Guise and condolences to the fire company have been posted on social media since word went out about his death.
The son of the man severely injured in Monday's fire on Boiling Springs Road in Monroe Township has set up a GoFundMe page to help his dad "re…
A Florida boy is asking people and agencies across the nation to take a one-mile walk or run Tuesday evening at 7:30 p.m. to honor Jerome Guise.