The contractor will begin demolishing the existing two-span concrete T-beam bridge beginning Monday. The first part of the week will involve p…
The Carlisle Kiwanis Club didn't know what to expect in November when its annual Warm the Children campaign launched, given the economic stres…
Children's Lake in Boiling Springs was drained to control vegetation, but should be filled back up on Wednesday, according to the Pennsylvania…
The virtual gala begins at 7 p.m. on Feb. 25. Tickets are available by contacting Safe Harbour.
Supervisors approved a final subdivision and land development plan for Phase II of Morgan's Crossing at Petersburg Road and Cobblestone Drive.
The 5,000-square-foot restaurant will serve lunch and dinner with about 60 tables and a standing bar with 15 seats and outside dining.
"The land acknowledgment would ... state that the borough lies on stolen territory of the Lenape, the Suquehannock and the Haudenosaunee peopl…
"As a community, they're frustrated right now," said Haresh Malaviya, pharmacist and owner of Medical Arts Pharmacy in Carlisle. "They don't k…
The Google Translation feature will work on all of the interior pages of the website, as well as the homepage.
PPL manages 28,000 miles of distribution lines that deliver power from local substations to homes and businesses in 29 counties, said spokeswo…
The 4,140-square-foot convenience store will include a 1,045-square-foot restaurant separated by a partition. 
The commission's work will include collecting evidence of discrimination and racial injustice while offering opportunities for those affected …
Food bags containing will be given away to those in need from 3 to 5 p.m. on Feb. 12 at Bibleway Hibner Memorial Church of God in Christ, and …
Overnight snow removal will begin at 10 p.m. Thursday.
The prohibition on the engine retarders is in place for Spring Garden Street to the South Middleton Township line.
If elected, Safronia Perry would be the first Black woman to serve on the borough council.
Donations ranging from $5 to $600 have helped Destination Carlisle raise $16,923 to put back into downtown businesses through its "S.O.S: Save…
Carlisle's resolution supporting the potential cited the failure of the General Assembly to pass "living wage" legislation that has forced "wo…


Giesswein Plastic Surgery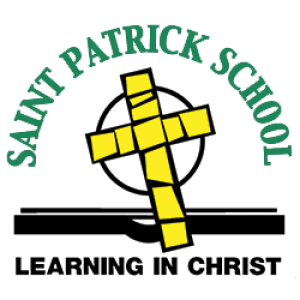 Crews are removing the former Franklin School building that comprises the north section of the YMCA.
Drive-through meals are being offered to anyone in Cumberland County over the age of 60. For a recommended donation of $2, seniors are given a…
Some Dickinson College students will begin moving on to campus this Wednesday to Sunday.
The ministry assists people with food and basic needs and offers workforce and youth programs.
More than 100 people gathered both in person and online for a town hall on racial equality hosted by the borough and moderated by Brandon Floo…
The HartBeat of Main Street Grant Program, a collaboration between Main Street America and the Hartford, awarded grants of $5,000 to $15,000 t…