Though the annual parade has been cancelled due to the pandemic, Santa will make his entrance into downtown Carlisle Friday, Dec. 4, at 5:30 p.m. 
The Santa House tradition returns to Mount Holly Springs on Saturday, Dec. 12, but with COVID-19 health precautions in place. 
Corinda Baum, owner of Corinda's Cakery, has been among the bakers and artists creating displays the show's publicity declares are "as festive…
The winning ticket number, 00039912, was randomly drawn from among more than 31,500 Millionaire Raffle ticket numbers sold between Nov. 10 and…
In response to the pandemic, the Carlisle Family YMCA will host a virtual version of the Turkey Trot, its Thanksgiving Day tradition. 
The goal behind banners and posters is to create a bandwagon effect to encourage people to wear masks.
Carlisle Borough Council has put forward a budget that holds the line on taxes, but will increase water rates by 3.24%
Community spread of COVID-19 in the community has been classified as substantial with increasing incidence and positivity rates.
Students will not be sleeping outdoors for the annual Youth Sleepout for the Homeless event in Mechanicsburg, but a recrafted event will still…
Carlisle Borough and its emergency notification service provider, CodeRed, will conduct what is known as an "All Call" test at 10 a.m. on Frid…
On Wednesday, Dickinson College will host a virtual panel discussion with the leaders of five agencies.
Mechanicsburg Area School District advises its community members to maintain "a response of vigilance" as the district continues to actively m…
Carlisle Area School District will close Carlisle High School, Wilson Middle School, Mooreland Elementary and North Dickinson Elementary for t…
Organizers of the annual tree lighting and luminaries event at Children's Lake in Boiling Springs have canceled the ceremony due to COVID-19, …
Silver Spring Township will hold a virtual public meeting to review the draft zoning ordinance and map update at 6 p.m. Tuesday, Nov. 17.
The borough, in collaboration with the Cumberland Area Economic Development Corp. and the Redevelopment Authority of Cumberland County, awarde…
Mayor Tim Scott cited Wardecker's focus on customer service and making sure suits fit perfectly "even for a high school junior who would go on…
The ordinance would make possession of a small amount of marijuana, possession of marijuana paraphernalia and smoking marijuana in public summ…
South Middleton School District Superintendent Matt Strine on Thursday said a Boiling Springs High School student has tested positive for COVI…
Freshmen and sophomores will be on campus from January to the March spring break, and juniors and seniors will be on campus after the break.

Giesswein Plastic Surgery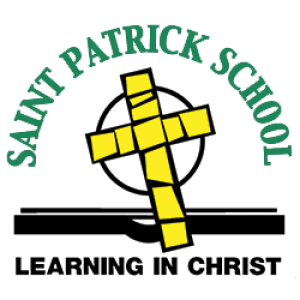 The Carlisle Joint Veterans Council will host a short Veterans Day service on Wednesday, Nov. 11.
The resolution recalls the cemetery as the final resting place for at least 650 Black Carlisle residents from about 1804 to 1905.
The program, sponsored by Capital Blue Cross and First National Bank, purchases lunches from local restaurants and gift cards from small busin…
Hydraulic fluid leaked onto the street, and crews have closed off North College Street from West Louther to West Penn streets, and North Stree…
Applications for this year opened Oct. 1 and as of the end of last week, they had more than 800 children in the system.
The project, initiated by CALC, is a bipartisan, community-engaged art project designed to educate teens of the importance of using their voic…
Former competitive cyclist and Carlisle native Heidi Yakowski started her business when she realized there was a need for riding jerseys made …