Attendees will get the choice to either attend in person at the Carlisle Theatre at 3 p.m. Saturday, May 22 or watch the performance streaming…
"By advocating for policies that would effectively undermine women's sports, the borough would violate its own ordinance. HB972 is not a bill …
Last year's blueberry sale resulted in 2,100 boxes sold, falling in line with the annual 2,000 to 2,500 boxes sold each year.
The Carlisle Tool Library is one of 15 nonprofits to receive a share of nearly $30,000 raised by Incenter employees.
A working plan to rehabilitate an historic Mechanicsburg meeting place into a "community hub center" has been set in motion by the Turning Poi…
Though Foundry Day will not return this June, most other events, including the Memorial Day parade and ceremony, are scheduled to take place t…
Candidates for the Carlisle Area School Board gave some insight into upcoming areas of focus for the school system during a virtual forum Mond…
Students will receive college credit for the free, four-week class focused on technology skills.
The festival will be held from 10 a.m. to 6 p.m. Saturday, featuring the usual mix of performances, vendors, food stands and trucks, a beer an…
Destination Carlisle received grants from the William G. Pomeroy Foundation to place the two markers as part of a program to celebrate America…
Carlisle Borough announced Wednesday that Fairground Avenue will close to through traffic beginning Tuesday, May 11.
Heller's Gas will host a series of customer appreciation events at their locations in celebration of 80 years in the energy industry.
Bleier is one of the most beloved Pittsburgh Steelers icons, having played 12 seasons with the team as a running back best known for his work …
Project 1 will realign the intersection of Carlisle Springs Road and North Hanover Street into a T-shaped, signalized intersection and constru…
The popular Harrisburg vegan restaurant and boutique brewery will open its second location at 46 W. High St. in Carlisle, the former site of T…
Both the tree plantings and pollinator garden are an outgrowth of an informal group of community members and school district staff who meet pe…
The board has adopted a hybrid model for the hearing given COVID-19 restrictions in place that will permit individuals to attend and/or provid…
The Carlisle Memorial Day Parade has been canceled for a second year due to concerns over being able to meet COVID-19 safety guidelines.
The challenge is a self-guided online journey for residents to begin forming new habits centered around effective social justice ideas and practices.
Carlisle Pride Week organizers say this year's festivities will be canceled due to the COVID-19 pandemic, the second year this has happened fo…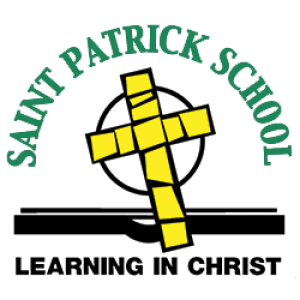 Giesswein Plastic Surgery
The club will hold its annual Duck Derby at 9 a.m. on May 1. Hundreds of numbered rubber ducks will be released to float to the finish on the …
Activities celebrating Earth Day will be held in Carlisle over the next two weeks.
The March for Justice Saturday afternoon called for justice not only for George Floyd and Brianna Taylor, whose deaths in 2020 inspired simila…
"We were trying to delay a decision as long as possible," said David Dukes, chairman of the Summerfair board. "We were hopeful that things wou…
It's the perfect blend for Timmy Atkinson — basketball and urban culture. The Carlisle grad is growing a following, and recently landed a part…
Carlisle Fire & Rescue Services made the decision at a special meeting on April 5, according to a post on their Facebook page.
"Keep It Small Saturday," or KISS Carlisle, debuts May 1 in place of Downtown Carlisle Association's (DCA) First Friday series which offered t…