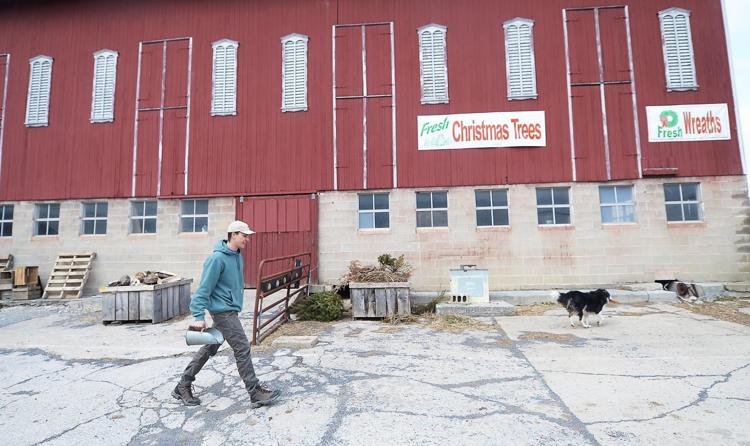 "Pappy" Basehore once said it would be asphalt and shingles from the West Shore to Carlisle.
"He was a very insightful man," Tom Baseshore said of his grandfather Mark. "He's not far off at this point."
When Tom's father Donald was growing up in Hampden Township, there were dozens of farms on either side of the Carlisle Pike. The rolling countryside of yesteryear has given way to shopping centers, car lots, restaurants and side roads feeding traffic into residential subdivisions.
"Every development you see was once a farm," Tom Basehore said. "I remember my grandfather talking about the Navy base. He said that was the downfall of the ag community in this area."
Pressure begins
World War II drove the federal government to use eminent domain to take over a number of farms just outside Mechanicsburg to construct a supply depot.
"It was some of the flattest and most productive ground in Cumberland County," Tom Basehore said. "You needed people to work there."
The Basehores believe the wartime demand for labor that carried over into the post-war years served as a catalyst for the residential and commercial development that continues today.
It took such a toll on the farming community that agriculture has virtually ceased to exist in much of eastern Cumberland County.
Donald Basehore started noticing the pressure around his farm in the mid-to-late 1970s. At one point, he said developers offered him blank checks for his land.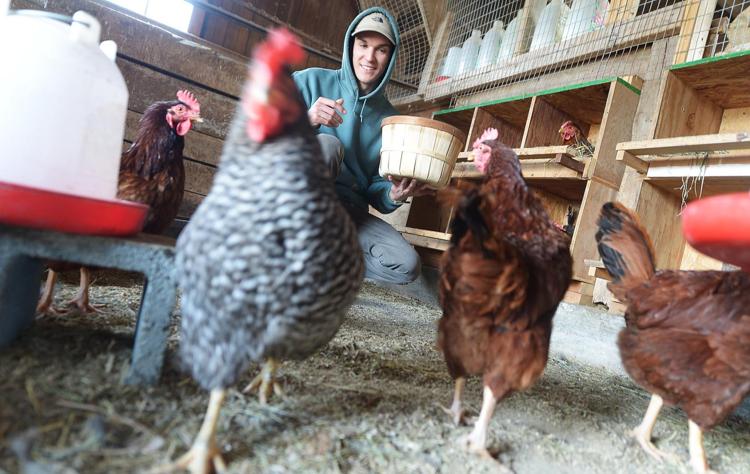 "Dad saw it more than I did," Tom Basehore said. "Everybody just assumed we would sell and this would be another development."
One developer even built a road stub right up to the fence line thinking that someday it would continue as a street across the Basehore property.
"He wanted the ground to build on," Tom Basehore said.
So far the family has refused to give in to private developers, though they have lost land to eminent domain for the construction of the Route 581 bypass.
"We have not faced recent pressure from developers," Tom Basehore said. "They already know what our position is. We are going to make a living off this ground one way or another."
Eminent domain
Three years ago, Cumberland Valley School District approached the Basehore family and asked if they would be willing to sell their land for a possible location for a new school building. Basehore said rumors circulated that the district could resort to eminent domain.
That legal fight never materialized, and instead the district used eminent domain to acquire a different farm at at Bali Hai and Lambs Gap roads in Silver Spring and Hampden townships where Winding Creek Elementary School is scheduled to open in August 2018, followed by the opening of Mountain View Middle School in March 2019.
Kent Strock is president of the Cumberland County Farm Bureau and a farmer in Upper Allen Township. He remembers a time before population growth and development took up most of the farmland in Hampden and Silver Spring townships.
Now that pattern is at work in Upper Allen Township, where the Mechanicsburg Area School District is coping with its own growing pains. At one point, he said the district contacted him about acquiring his farm at 729 Williams Grove Road, which is located just over a mile from the high school.
The Strock family farm sits in the middle of three farms that have been enrolled in the county's farmland preservation program. This presents a buffer that makes it harder for developers to have the continuity they need to tie in new development to existing infrastructure.
Knowing his farm is surrounded by preserved farmland made it easier for Strock to convert his bank barn into Strock Enterprises, an event venue that appeals to customers who value rolling countryside. The bank barn is an outgrowth of his catering business that serves a niche market.
"We know the landscape is not going to change," Strock said.
He is aware of the effort underway by the Cumberland Valley School District to acquire the McCormick Home Farm property outside Hogestown in Silver Spring Township. That effort is being challenged by the Cumberland County Historical Society and a citizens' group that advocates historic preservation.
There were residents who were very upset when Cumberland Valley used eminent domain to acquire the land on which the two new schools are being built, Strock said. He said that was a situation where maybe the district was more egregious and should have been taken to task more than the McCormick tract.
Purely in terms of quality, the McCormick tract is not an ideal candidate for farmland preservation, Strock said. He said that while the soil is decent, it's not exceptional, tends to rocky in places and is close to shale ground that is less drought resistant.
Strock said the McCormick tract is also surrounded on all sides by development, which makes farming the land, in the practical sense, difficult.
Islands of farmland
Stephanie Williams administers the farmland preservation program for Cumberland County. She knows the struggles farmers deal with in running operations so close to nonfarm neighbors.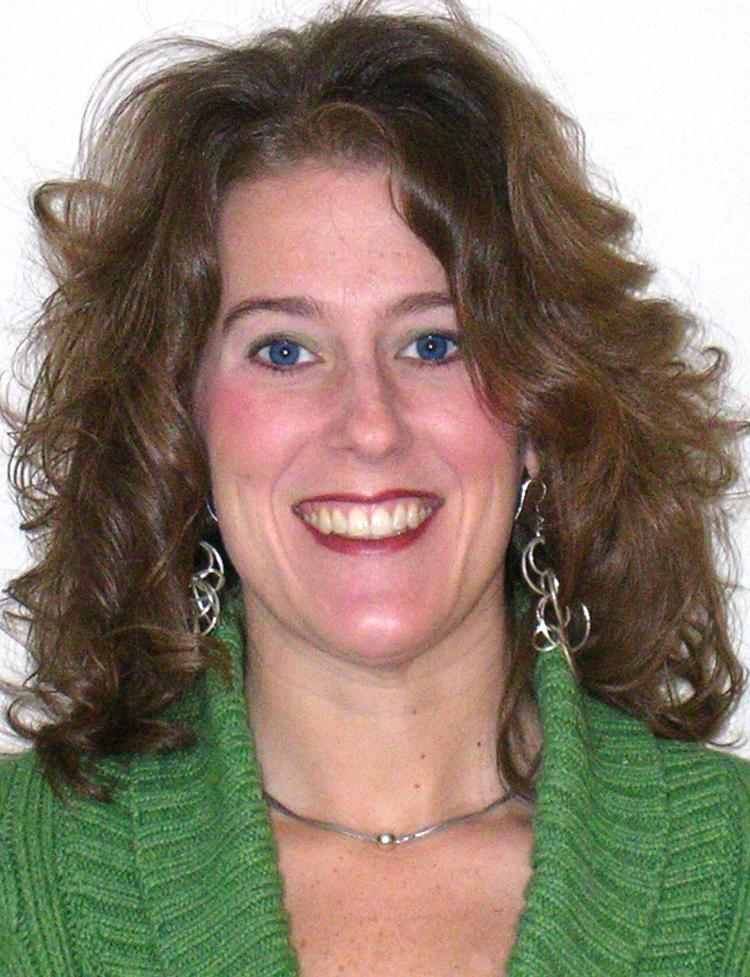 "It has been my experience anecdotally that people like to look at a pretty farm, but the smell and the other things make it less desirable," Williams said.
Depending on the type of operation, a farmer may have to spread manure on the fields, spray the crops with herbicides and pesticides and work late hours into the night to try and harvest a crop before the onset of bad weather, Williams said. She said it is not unusual to see tractors with headlights on running in fields or farm equipment moving at 10-mph down roads between jobs.
Tom Basehore said he has to be careful to check wind conditions when he sprays chemicals on his land. A sudden gust could send the chemicals over the property line and kill plants in his neighbor's backyard.
Like the McCormick farm, the Basehore farm is surrounded by development. In fact, before it was sold to the Basehores, the property used to be a McCormick-family-owned farm.
"Traffic is one of the big things," Tom Basehore said. "We are getting to the point where it is almost too much." The Basehore family operates a seasonal produce market on their property that retails fruits and vegetables grown on the farm or purchased wholesale at auction.
This niche strategy is based on customer service and convenience. Increased traffic volume on Creek View Road is making it more difficult for customers to turn left out of the farm's driveway. Tom Basehore is hopeful the problems could be solved by the installation of a traffic signal at the intersection of Creek View Road and Route 581.
A lot of farmland is bought up by investors and speculators in the real estate market, Tom Basehore said. It is then left in agriculture until the market conditions are right for a sell-off and a massive return.
Strock noted that the Eberly family owned a farm outside Mechanicsburg as an investment property until it was sold for a new PPL substation currently being built off of Fisher Road in the township.
Loss of clout
Aside from development, there has been a marked decrease in the percentage of Americans engaged in agriculture. Less than 2 percent of the U.S. population is farmers, Strock said. This shift in population from agrarian to urban/suburban centers has led to a corresponding loss of influence and political clout.
As county farm bureau president, Strock leads an organization that has been lobbying for decades for an easing of the real estate tax burden on farmers. Yet, in recent years, the push for reform has been made mostly by advocates for senior citizens on fixed incomes who are struggling with tax payments.
Strock believes farmers pay a disproportionate share of property tax because they own more land. The return on agriculture may not be enough to afford the tax or an increase in millage. But farmers are in the minority.
"The problem with any kind of tax legislation is you are going to make somebody happy and you are going to make somebody mad," Strock said. "Farmers don't have the votes. Why would you give something to farmers? Why would you make it easier for them when they are only 2 percent of the population?"
The farm bureau has a government relations committee that meets annually with local, state and federal lawmakers, Strock said. "They would sit and listen and understand our position." But he said lawmakers would have to explain to the larger bloc of people why they pay more in taxes for the farmers to pay less.
"How do you make that palatable?" Strock asked.