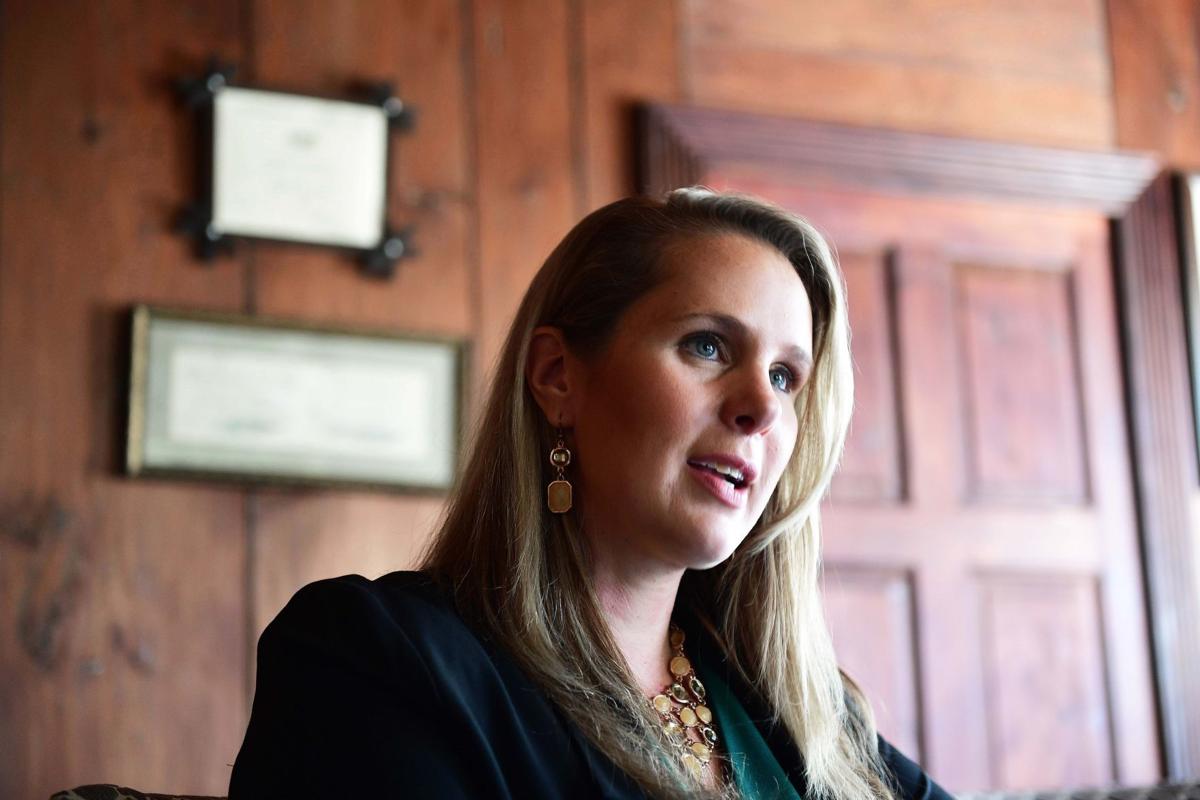 As a wife, mother and doctoral student, Linda Fedrizzi-Williams wanted to know more about the challenges the women who served as college presidents faced. She didn't know then she would become one of them.
Now, as president of Central Penn College, she takes the lessons she learned from that research and her own experience to women's groups around the area, including her own students at Central Penn, having learned that women in the workplace face similar stressors.
"I think it's important that women understand they are not the only one feeling this kind of stress and pressure," she said.
Despite their accomplishments, 100 percent of the women Fedrizzi-Williams interviewed said they went through "impostor syndrome" in which they felt they were faking their way through the world.
A typical man may be somewhat qualified for a position, but will still believe he can do it, Fedrizzi-Williams said. Women don't have that same gut reaction, thinking instead that they should stay in their current role until they are more comfortable with moving forward.
"The danger of that is they wait too long because they are always waiting until the time that they're ready," she said.
Each of the women also faced issues balancing work and life, with many of them taking on a "second shift" of cooking, cleaning, laundry and emotional work for the family after a full day at the office.
"When you get to these roles, you feel like you have to be the best mother, the best spouse, the best friend to people, the best boss so there's this inter-role conflict that's constantly tugging at you that you need to be the best for everyone else in your life. It can cause an absolute imbalance," Fedrizzi-Williams said.
Many of the women college presidents also dealt with guilt that came from feeling they had sacrificed parts of themselves for the job, Fedrizzi-Williams said. That could have come from something as simple as buying cupcakes at the grocery store instead of making them for a school party.
"The one huge tip that they had was that you have to find a support network. You have to find people that can help you, and you don't have to feel like you have to do everything by yourself," she said.
That support came from a number of sources including family, co-workers, networking groups and even the boards of their institutions. Many of the college presidents started outsourcing the housework by getting groceries delivered or having the dry cleaner pick up clothes to go out, she said.
"Instead of feeling guilty about spending the money, you need to feel better about prioritizing your time with your family and your friends over time spent doing chores. Even if you don't have the money to outsource it, then just get over it. The dust will be there next weekend. You don't have to get to it today," she said.
Practical considerations in taking on a new role have also given women pause in advancing through their careers.
"I have noticed more reticence in women moving or relocating," said Messiah College President Kim Phipps. "One of the things we could all do better is working on the transition that happens when you're recruiting leaders, men or women."
Colleges, for example, should look at what assistance it can offer a trailing spouse or how it can help with child care, she said.
Overcoming that reticence put Laurie Carter on the path that led to her presidency at Shippensburg University.
A call from a former collaborator at the Juilliard School led to an opportunity to help deal with enrollment challenges at Eastern Kentucky University.
"I took a huge leap of faith at a very tricky time of life because my son was going into his sophomore year of high school, and moved to Kentucky to be the executive vice president for student success and university counsel," she said.
After a year, the university dropped the "student success" aspect from her title and placed Carter in charge of more departments. In the end, she supervised 33 departments, including the university counsel's office.
Given these challenges, it's important to support women who take on leadership roles, Fedrizzi-Williams said. Other women were the ones who tended to question her decision to pursue her doctorate, asking why she would do it when she had small children and how she could support her husband and sons when she was studying.
"You can figure out your time management so that you can be there in your personal life for the people that you love, but it doesn't make you selfish to want to improve your life and to want to improve the life of your family," she said.