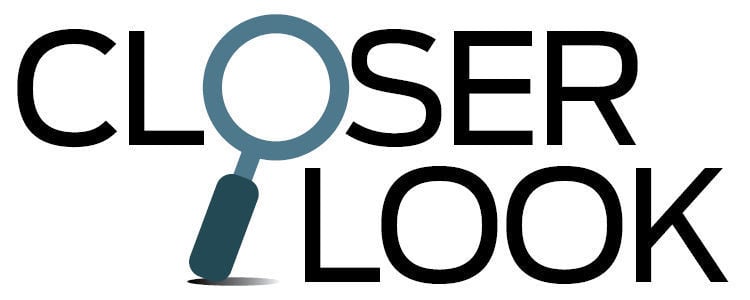 If a drug offender is going to relapse after leaving prison, it usually happens less than three days after release, according to Stephen Rosenberg, executive director of Community Oriented Correctional Health Services.
However, Pennsylvania, like many states, makes it harder for the most vulnerable offenders to access much-needed treatment by cutting off federal benefits, including to individuals who have not been found guilty of a crime.
"A person who is addicted to substances isn't good at waiting," said Kristin Noecker, program coordinator with The RASE Project, a Midstate-based recovery community organization focussed on substance abuse treatment. "The opportunity for someone to get into treatment is now. It's not next week or seven days from now."
Pennsylvania, like many states, terminates Medicaid enrollment for anyone who is incarcerated, despite the U.S. Centers for Medicare and Medicaid Services advising them not to.
"Pennsylvania does not reinstate benefits upon an individual's release from prison or jail; individuals must re-apply for Medical Assistance benefits," said Alison Gantz, spokeswoman for the Pennsylvania Department of Human Services.
This can lead to a lag time of up to 90 days between when a person leaves prison to when they are covered by Medicaid, according to Rosenberg.
"For most individuals with a substance abuse disorder, this is a chronic brain disease," he said. "If they don't have coverage to get treatment in those first 24 to 72 hours after release from incarceration, the likelihood is that their chronic disease will relapse. Once this happens they are likely to recidivate. So, this is not a smart way to run a railroad."
Suspension option
One solution to the problem is to suspend an individual's Medicaid enrollment rather than terminating it, Rosenberg said.
Federal law requires that Medicaid dollars cannot be used for treatment for individuals who are incarcerated, except for inpatient treatment lasting at least 24 hours. Enrollment in Medicaid, however, does not have to be terminated during their time in jail. In fact, CMS advises that states should suspend enrollment.
If enrollment is suspended, individuals don't have to reapply and benefits can be reestablished quickly, providing a potentially more direct path from incarceration to treatment, according to Rosenberg.
Gantz said termination or suspension is an administrative decision and does not require action by the state legislature. However, she said, the state is not currently equipped to make the transition to Medicaid suspension.
"I think there still is a substantial portion of our policy makers who see substance abuse disorder as a character flaw rather than a brain disease," Rosenberg said.
He said if it is viewed as a character flaw and not a disease, it is easier to impose punishment thinking that will correct the behavior.
"We understand that this is a brain disease that responds to treatment and that denying people treatment means they are going to get back in trouble with the law," Rosenberg said. "We advocate for people understanding that substance abuse disorder is a chronic brain disease. If we want to keep people out of the criminal justice system we need to treat that brain disease."
Gantz said DHS currently works to make sure the transition is as seamless as possible and allows those who are being transferred to a residential treatment facility to reapply 15 days prior to release. However, a representative from the department was not available to elaborate on efforts being made for any other cases despite repeated requests over a nearly two-week timeframe prior to publication.
Termination
Termination can occur prior to, and regardless of whether or not, someone is found guilty of a crime.
Gantz said termination happens whenever DHS is notified that someone is incarcerated. This can include anyone being held because they are unable to post bail.
More than 700 people were held in Cumberland County Prison during at least their preliminary court proceedings in 2014 because they were unable to pay bail, according an analysis of court records conducted by The Sentinel.
This equated to about 60 percent of all cases where monetary bail was imposed.
"Particularly for individuals who are being held pre-trial, why we are deciding we are going to punish them by terminating their Medicaid makes very little sense to us," Rosenberg said. "It's a policy issue more than anything else. We haven't seen any fraud around this. It's a policy issue."
Wolf's plan
Gov. Tom Wolf recently touted the coverage of 500,000 new Medicaid enrollees thanks to his administration's policy shift to a traditional Medicaid expansion. This means more people who may be in the criminal justice are likely eligible for the medical coverage, according to the Kaiser Family Foundation.
However, little information was provided by the Wolf administration on Medicaid termination.
"The Department of Human Services is currently looking at this issue to ensure those exiting the corrections system have access to health care, including mental health and substance abuse treatment," Wolf spokesman Jeffrey Sheridan said via email about the policy that predates the Wolf administration.
When asked directly about concern for individuals losing benefits before being found guilty, Sheridan reiterated the previous statement adding only, "we don't have anything to add at this time."
"For an individual in a state like Pennsylvania that has recently expanded Medicaid, terminating them and limiting them and limiting their ability to obtain treatment is highly likely to result in them recidivating and their disease coming back," Rosenberg said. "We don't believe that's a smart way to run a railroad."
Be the first to know
Get local news delivered to your inbox!