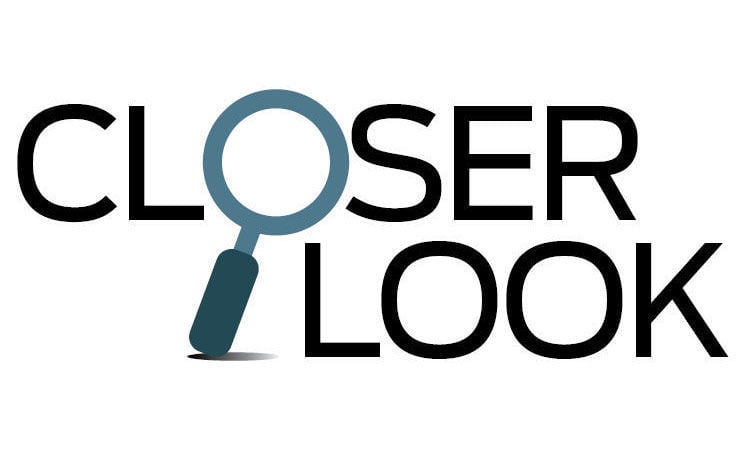 For Cindy Dwyer, the 2020 census started out as just an opportunity to get out of the house.
"I'm a stay-at-home mom turned empty-nester," she said. "I just saw the advertisement for the census. I was just bored."
As the Cumberland County representative for the U.S. Census Bureau, she's no longer bored. She also has a better understanding and better appreciation for the job.
"I learned more and more about the census and what it does for our country ... and in our community," she said. "I truly believe it's important to get an accurate count."
The 2020 census may be made up of just a few questions, but the answers — and the number of people who answer — affect everything from schools to infrastructure to representation in the U.S. House of Representatives.
"This is the number we have to live with for the next 10 years," Dwyer said.
The local value of the census is a message that Cumberland County officials want every resident to understand, and part of that message underscores what it means for the community if residents do not fill out the census questionnaire.
The U.S. Census Bureau predicts that 16 percent of people will not answer the questionnaire in 2020. That could mean 40,227 residents in the county may not respond, which would result in a potential loss of $84.1 million in funding per year until the next census in 2030, according to the county.
"Each person, I think they're calculated to be valued at about $2,000 per resident," Cumberland County Commissioner Vince DiFilippo said.
The county said target areas that are expected to be "low response areas" based on historical response data include Carlisle, Enola, New Cumberland, Newville, Shippensburg and Wormleysburg.
County and the Census Bureau officials are working to provide information to hard-to-count population areas because more residents being counted can mean more federal funding in a number of areas.
"Probably the most important (reason) for an accurate count is that it helps us to get as much state and federal funding for public services in our community," DiFilippo said.
Those areas include the Office of Aging, Children & Youth departments and infrastructure and road construction. Knowing the population also affects how the state is redistricted. The U.S. House of Representatives uses the data to help determine how many seats Pennsylvania has in Congress, and the state Legislature also uses the data to help create districts based on how many people live in what areas.
School districts can also use the data to help plan for how many students are in the pipeline. With an accurate count of newborns and children younger than 5, school districts will know if there is a need for expansion at any of the schools, and municipalities can likewise keep that data in account when looking at proposed housing developments.
The decennial census also feeds into other surveys the U.S. Census Bureau may take. Those surveys include the American Community Survey that helps communities decide where to target services and resources, demographic surveys that measure income and housing, economic surveys that yield more than 40 annual economic reports and sponsored surveys with other government agencies, including the National Health Interview Survey and the National Survey of College Graduates, according to the Census Bureau.
The bureau also said census data and maps can also be used to help determine tax exemption for older adults, as well as help first responders with disaster preparedness determine where supplies are needed and should be distributed.
DiFilippo said census data could also help with attracting more businesses to Cumberland County and enhancing public safety plans.
With potentially thousands to millions of dollars on the line, DiFilippo hopes the county can reach residents and convince them of the importance of the census.
"We're trying to make it as easy as possible to provide education," he said.
Be the first to know
Get local news delivered to your inbox!