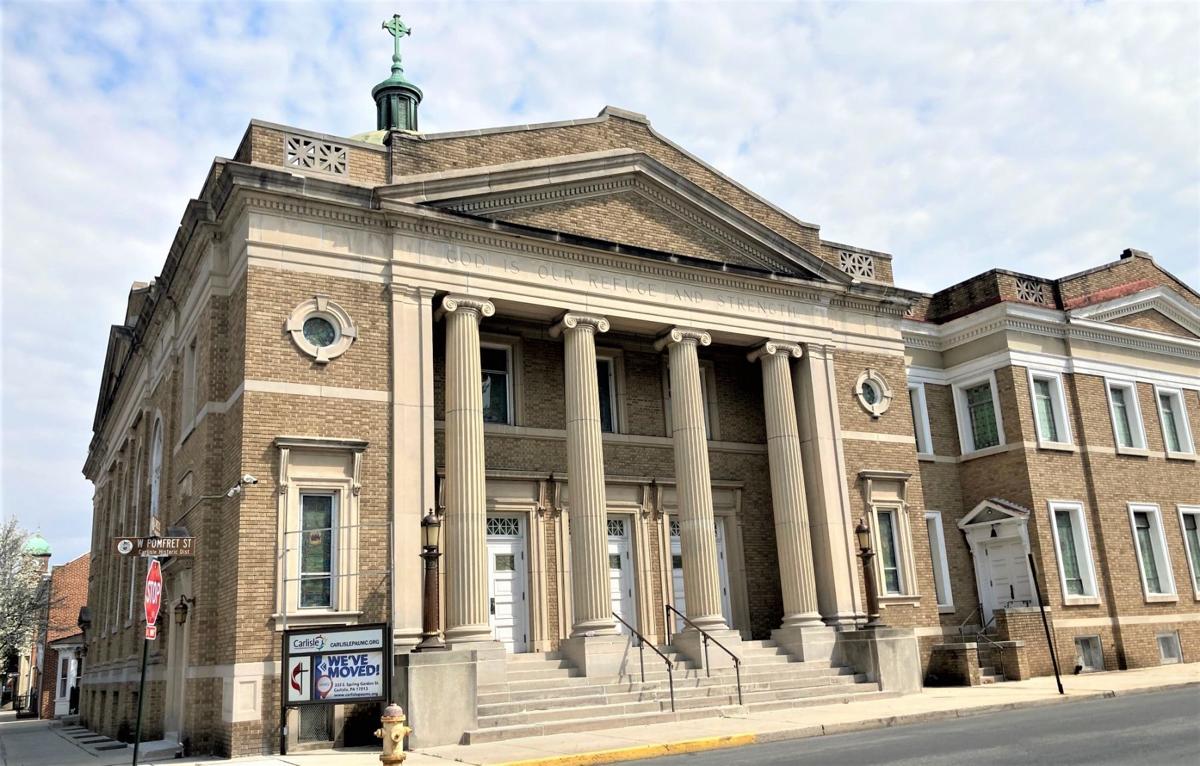 The Carlisle Borough Council unanimously approved a zoning change at Thursday night's meeting to rezone the former Grace United Methodist Church from a residential classification to a commercial district.
The zoning amendment came at the request of developer Kenn Tuckey, who has agreed to purchase the disused property in order to redevelop it, conditional on a zoning change, according to his attorney, Hubert Gilroy.
The zoning adjustment was opposed by several residents along West Pomfret and South West Streets — the corner where the church is located — who voiced concern that Tuckey's project would exacerbate traffic and parking problems in the already highly trafficked neighborhood.
But borough officials reasoned that the change was appropriate, given that the property abuts other commercially zoned parcels and that leaving it residential would almost certainly mean the building could not be re-used as-is.
Borough officials also said that re-zoning will not give Tuckey entirely free reign — the borough's land development ordinance gives the borough council the power to review and place conditions on any alteration of the property.
"The notion that there's no further input from the public after this evening, if this is approved, is not true," Deputy Mayor Sean Shultz said.
Many residents, however, remained concerned that a zoning change would give Tuckey — or anyone else who would own the property in the future — the legal right to intensive land uses that the borough could not entirely prevent.
Leaving the zoning as-is would ensure that "residential space remains residential," resident Sherwood McGinnis said.
In 2013, three of the Carlisle area's United Methodist Churches merged, building a new campus on South Spring Garden Street and obviating the need for their prior locations. The Cumberland Area Economic Development Corp., the county-sponsored nonprofit developer, had investigated taking over the site, but decided against it.
Tuckey was praised by both borough officials and residents at Thursday's meeting for his record of renovating and re-using historic buildings in downtown Carlisle.
But many residents expressed concern that Tuckey does not have definitive plans for the church, even though the borough is citing his strong record as a builder to give him "carte blanche" for development, as resident Carol Ann Johnston put it.
The Tuckey family is "looking for opportunities, they're looking for flexibility," Gilroy said, acknowledging that "we don't know what we're going to do."
Tuckey wants to preserve the church's historic sanctuary, although this drives the zoning concern; years ago, CAEDC's then-CEO, Jonathan Bowser, had suggested that the most viable use for the sanctuary would be restaurant or brewery, although Tuckey has not said that he would adopt this plan.
Such a proposal would not be possible under the existing R-4 zoning, which is a "town center residential district" that allows only lower-density housing. The new zoning, C-1 or "central business district" would generally allow any land use of the type currently seen in downtown Carlisle.
"We need this change if we're going to do anything meaningful with the sanctuary," Gilroy said.
The C-1 zoning will also allow denser residential use, and will come with less stringent parking requirements. Although many residents saw this as a negative, Councilman Joel Hicks said the change was consistent with the borough's interest in being a walkable community where residents and business patrons are not tied to cars.
"A zoning change to reduce parking requirements … is actually much more consistent with the way we're headed," Hicks said.