FLEETWOOD, Pa. (WHTM) – A father and son who were looking for deer in Berks County found a cash machine instead.
HARRISBURG — Each day in 2012, an average of 108 men and 109 women in Pennsylvania learned they had cancer.
HARRISBURG — A bicameral group of GOP lawmakers on Tuesday pitched a set of tax reforms intended to ease Pennsylvania's regulatory burdens on …
HARRISBURG — Amid a $1.7 billion backlog in funding, school officials and building industry representatives on Monday urged state lawmakers to…
HARRISBURG — Gov. Tom Corbett is urging state lawmakers to overhaul Pennsylvania's bloated pension systems this spring, with the taxpayer tab …
HARRISBURG — Roughly 70 percent of Pennsylvania's 3- and 4-year-olds don't have access to high-quality preschool, a children's advocacy group …
HARRISBURG — Pennsylvania needs stronger seat belt laws, more stringent restrictions on teen drivers and to reinstate a law requiring motorcyc…
HARRISBURG — Skyrocketing flood insurance rates affecting some 34,500 policyholders statewide will drive down property values, force owners in…
HARRISBURG — Legislation awaiting action in the state Senate may require a few dozen Pennsylvania municipalities to rethink local laws that pe…
HARRISBURG — Five years ago, Pennsylvania passed a statewide ban on indoor smoking in most public places and businesses.
HARRISBURG — The state Senate is set to vote as early as this month on the latest proposal to overhaul Pennsylvania's 16-year-old charter school law.
When two classmates carried out their attack on Columbine High School in Colorado in 1999, the armed students killed 13 people in 16 minutes, …
HARRISBURG — As a Colorado community mourns a school shooting victim who died Saturday, there is a renewed effort to push for school staff to …
HARRISBURG — Pennsylvania will get a $51.7 million boost for early childhood education programs, Gov. Tom Corbett announced Thursday.
HARRISBURG — After fixing data reporting errors, the state Department of Education is set to release Wednesday the statewide results of Pennsy…
HARRISBURG — A Westmoreland County lawmaker unveiled legislation Friday that would allow lottery winners to keep their identities hidden from …
HARRISBURG — An anti-union group is challenging a state agency for refusing to release the home addresses of government employees and retirees…
HARRISBURG — Amid mounting political pressure from both parties, President Barack Obama announced Thursday an administrative "fix" that could …
HARRISBURG – Nearly a month since the federal health insurance marketplace went live, many Pennsylvania consumers are still struggling to get …
HARRISBURG — Pennsylvania came one step closer Thursday to the final implementation of new academic standards based on the controversial natio…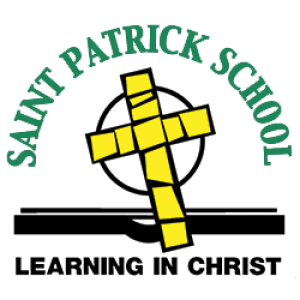 Giesswein Plastic Surgery
HARRISBURG — As 1,000 Pennsylvania bridges face new weight limits, state Rep. Stephen Bloom, R-199, fears a dangerous effect: slowed response …
HARRISBURG — The Pennsylvania Department of Transportation announced Thursday new or increased weight restrictions on 1,000 bridges in an atte…
NEW CUMBERLAND — The next time the Pentagon prepares to shutter a slew of bases, Lt. Gov. Jim Cawley wants to ensure Pennsylvania is ready to …
HARRISBURG — Lawmakers who lost their push last month to get Pennsylvania to expand Medicaid are gearing up to press even harder when the Gene…
HARRISBURG — The Pennsylvania Legislative Black Caucus and National Association for the Advancement of Colored People (NAACP) led more than 10…